Prescott Hill Climb 31st July 2011 
Steve Stotesbury and friends attended this event last weekend and Steve has submitted the following write up of the event. Photos here
Once again the kind invitation extended to the Isle of Wight Car Club by the Austin Healey Club for the clubs to jointly participate in an annual hill climb was greatly appreciated. The venue is home to the Buggatti owners club and of historical significance to any motoring fan being one of the oldest hill climbs in the world.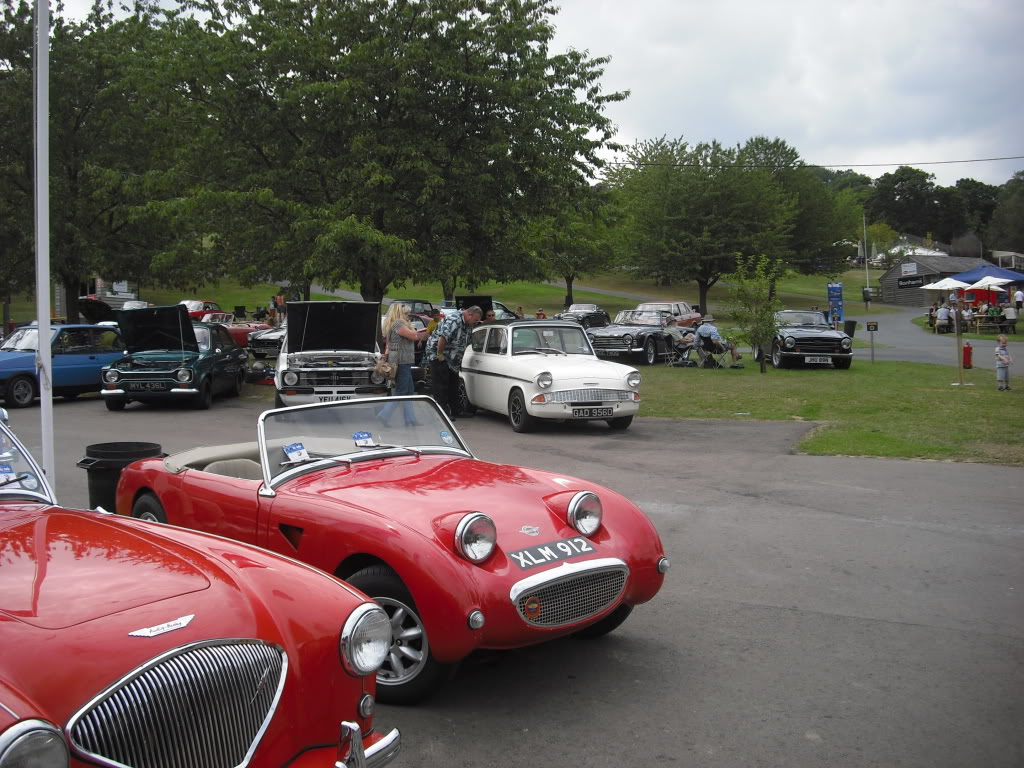 This is a return invite from the Healey club who come down to compete with the IOWCC every year in November, so it was nice to see some familiar faces a little earlier in the year and warmer weather than usual.
The day started off with a leisurely 0715 ferry trip across theSolenton Sunday morning and even this proved to be an achievement. In the run up to the event, of the six cars intending to make the journey three had mechanical issues with some very last minute spannering necessary to ensure that we all caught the boat.
The 110 mile journey up to Prescott was going to a testing journey for two of us who were still carrying mechanical woes, and a third member of the trio was having to trailer their 1930's Austin 7 due to a electrical fault.
As is often the way when driving in convoy, it can be difficult to get a rhythm due to faster and slower vehicles all trying to maintain sight of each other
After a few miles the gremlins started to reappear, with my car suffering from a noisy drive shaft which was in a bid for freedom from the confines of its hub assembly. The radio started to lose its ability to drown out the deafening noise which was to follow us around all day.
After a few more miles another problem arose. The temperature gauge of another car was showing excessive engine heat which lead to a pit stop for them and the leader of the convoy went whistling off in to the distance, leaving the two of us with no idea of where we should be going and the prospect of a couple of dozen roundabouts to try and navigate.
A quick phone call later we found out that we were well off course and would have to find our own way toPrescott. This fortunately made for a very nice drive up throughSalisburyplain and Devizes, which in my opinion was a worthwhile detour.
With our new 'navigator' on the maps, we soon found ourselves reunited at the Hill Climb.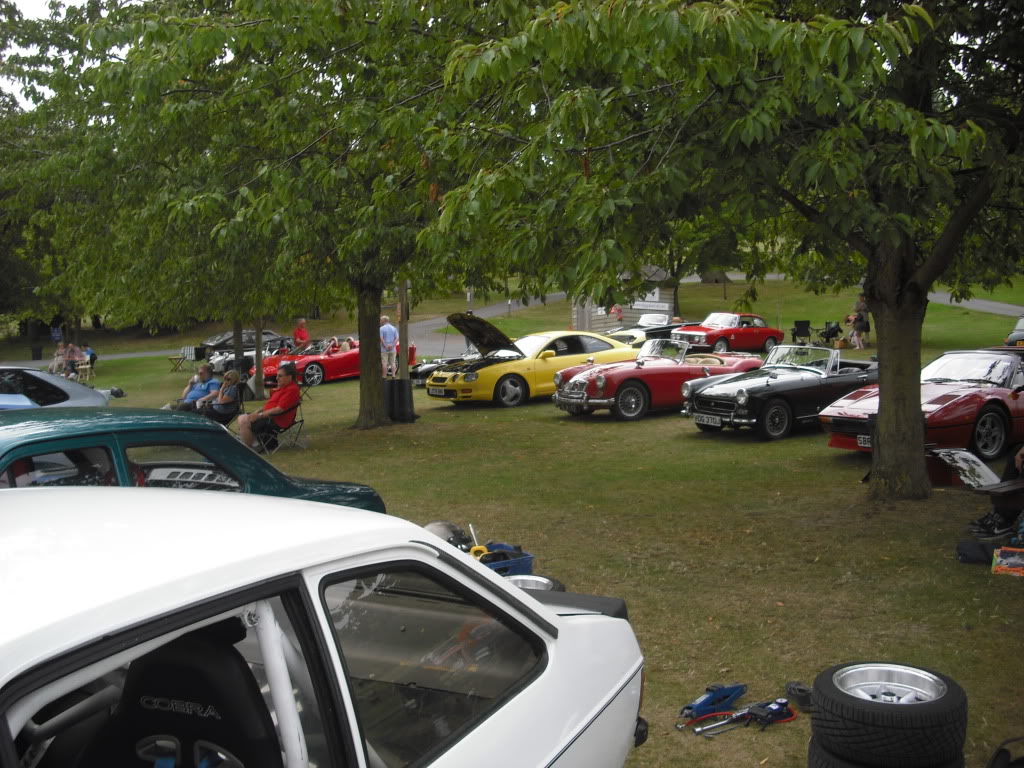 Once we had signed on and had safety briefing the fun was to begin and a quick look around the paddock showed there to be some very fine and rare cars. Some of these were only on show, but gladly some being used to their full potential.
Having been to here before, I was asked to show the way to my friend Paul and he wrongly assumed that I having not been here in the last four years, would take an easy first run up the hill as I got my eye in.
I was straight away trying to drive the old girl around on her door handles on this tight and imposing track, using all the rumble strips and attacking the corners in over committed fashion. This put a smile on my face and a grimace on my passengers!
Then it was Paul's turn to return the favor, which he managed to do comprehensively, with a brief visit, sideways, into the gravel trap. As is always the way with Paul, if in doubt keep your foot down and we soon found our way back on to the black top.
Dave Goodwin, seven time IOWCC champion was in attendance, although this time trading his usual car for a slightly less powerful Mini. None the less he was putting all of 80 bhp to good use
As is always the way when ever Gordon 'Boz' Bushell takes hisAustin7 out, people always stop and ask numerous questions about his special little car.
I was lucky enough to be blessed with a passenger ride up the hill in this wonderful machine and I can say it's such a delight to be so connected with the road, the flies and the bees!
I would like to say a big thank-you to the Austin Healey club for inviting us and to the competitors who made the journey and the day that bit more special.
Steve