The FDMC and Sutton and Cheam car clubs are hosting the Odiham Sprint held at RAF Odiham. It is a 1.9 mile circuit with no cones as it is a natural road circuit.
Like the previous Dimanche Sprint held earlier this year at Rushmoor Arena, the format and costs are similar and nearly any car is suitable – they'll find you a class!
Cost is £85 Plus a charitable donation of at least £10
Timetable
1x Convoy Run
2x Practice timed Runs
3x Competitive Runs
As a member of the ACSMC, IOWCC members are able to compete without joining either FDMC or Sutton and Cheam, you merely have to present your IOWCC membership card at sign on.
A rusty old rally car managed 5th overall at the Dimanche, so it is possible to competitive in both class and overall.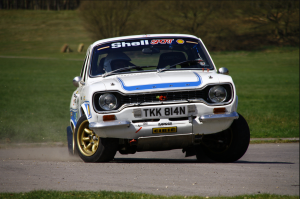 After rave reviews of the Dimanche, you'd be mad to miss this and what is more that course is nearly double the length of Rushmoor.
Full details downloadable from here:-
Entry forms here:-
This car will be there so get your entries in!