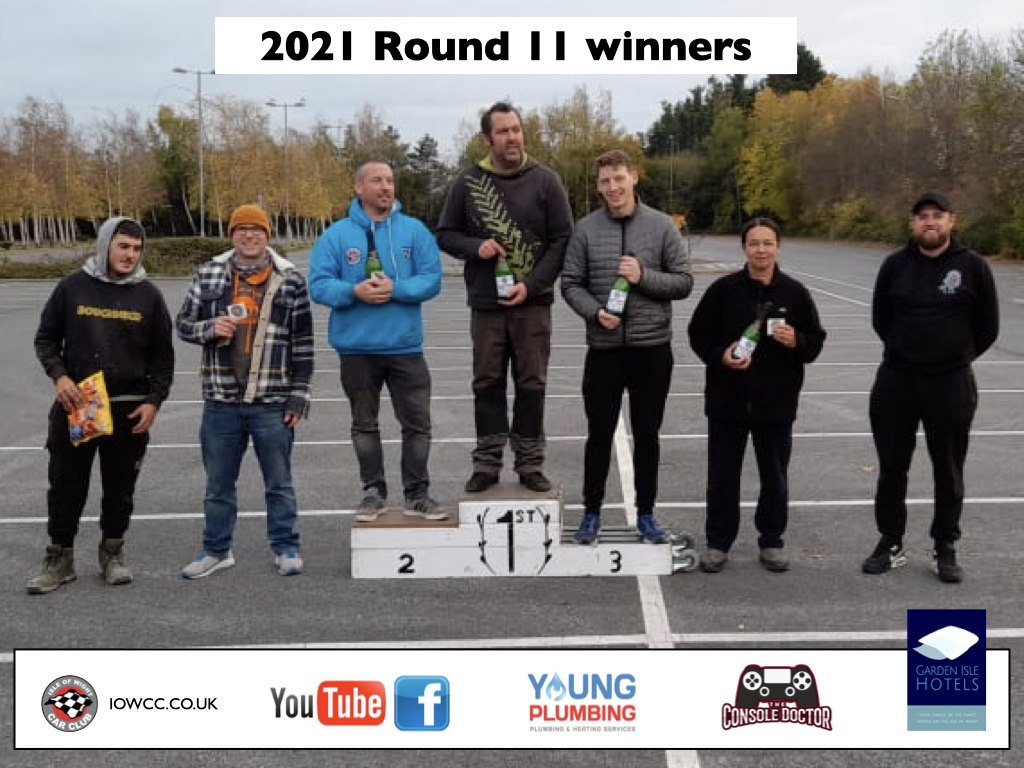 The 59th running of the Healey weekend, where the Austin Healey Club and the Isle of Wight Car Club duel it out in a weekend of motorsport action for the prestigious Turbine Trophy, was as competitive and enjoyable as ever.
Saturday's event was held at BAE Systems in Northwood and was a wide open venue with a large figure of 8, perfect for those wanting to show off their drifting skills. Making this even more dramatic was a water feature. For some unforeseen technical reason water was being pumped from underground onto a section of the car park. This not only added more enjoyment to those wanting to slide their cars around but added a technical challenge to those looking to maximise grip and put down a quick time.
The Healey team always bring a fascinating spectrum of cars. Healey 3000s, a classic mini pickup, a Porsche 944, an army of very fast MX5s and a Ford Cortina looking very much like a Charger from the Fast and the Furious.
Day one was round 10 of the IOWCC calendar.
Fastest lady of the day went to Louise Wren. Fastest youth of the day was awarded to Joel Gilby but not until Sunday morning was it noticed that this was an admin error and the true winner was actually Vinnie Whittington (sorry Vinnie). Class one went to Gordon Bushel in his rapid little Smart roadster, class 2 went to Kevin Richardson in his Mx5, Class 3 went to Adam Greenen showing his dad how to drive their classic mini, class 4 went to international rally driver Richard Weaver in his stunning and very rapid Subaru and class 5 and the event winner was Ryan Munt in his Locost.
Sunday's event, and round 11 of the IOWCC calendar, was held at the Isle of Wight College. This is a much tighter course and the challenge there is to thread your car through the man made islands, avoiding the curbs and bushes.
And for some this challenge proved to be too much, however, the youth drivers were showing the adults how it should be done. Milly Blake, Joel Gilby and Vinnie Whittington were precise and posting great times throughout the day.
From the age of 14 members of the IOWCC can drive alongside an experienced club member in a production car and gain not only driving skills but life skills that will pay dividends when they are finally allowed to drive on the open road. How many 17 year olds or even adults could say they would know what to do if their car began to slide? For more information check out the IOWCC website www.iowcc.co.uk.
On day 2, the fastest lady of the day and the fastest class one driver was Louise Wren, the fastest youth, correctly announced this time, was Vinnie Whittington, class 2 went to Kevin Richardson, class 3 Adam Greenen, class 4 to Jon Barrett and class 5 and our event winner again was Ryan Munt.
Each of these days were individual rounds of the championship, however, the Healey weekend awards are a reflection of consistency. The times from each day are added together and awards for each class were presented at the Bargemans Rest at Newport Quay on Sunday afternoon.
Fastest lady was Louise Wren, fastest youth was Vinnie Whittington, class 1 went to Gordon Bushell, class 2 to Kevin Richardson, class 3 winner was Adam Greenen, class 4 went to Jon Barrett and class 5 and the coveted Turbine trophy went to Ryan Munt.
A great weekend and with next year's event being the 60th anniversary the hope is it will be an event not to miss.
Check out the video report below