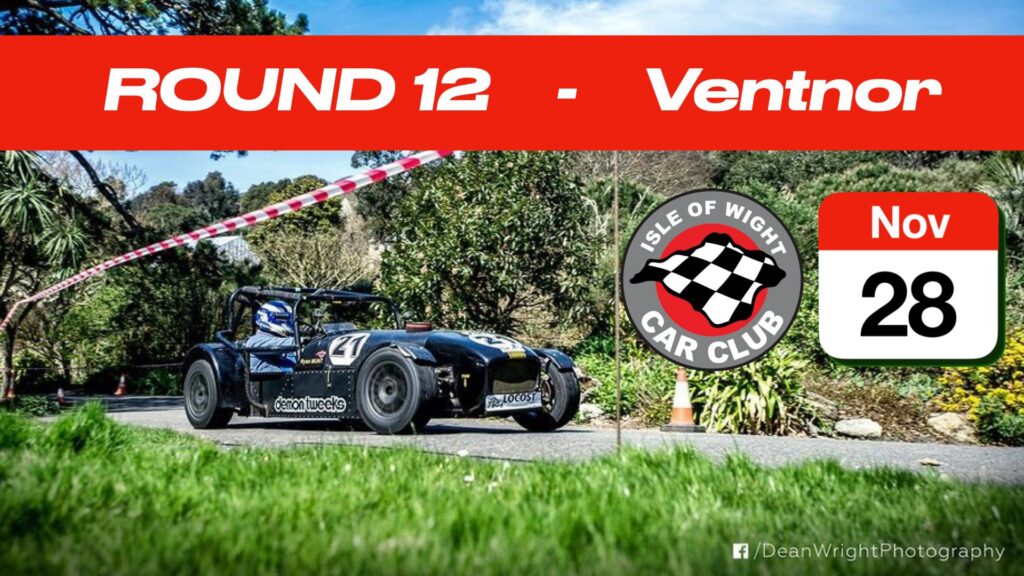 The final round of the Isle of Wight Car Club's auto test season was held within the grounds of Ventnor Botanic Garden.
Despite the rest of the country being dusted in snow, the south side of the Island sheltered by Ventnor downs was experiencing a mini Indian summer.
30 competitors and many spectators enjoyed a spectacular and challenging course, lined with tropical plants and trees.
Youth drivers, Caitlin Townshend, Joel Gilby and Vinnie Whittington had an amazing experience and demonstrated that, although they may be young (youth drivers can compete as young as 14), they have learnt to drive safely and develop their car control skills.
All of our youth drivers have been fantastic ambassadors for the sport and we look forward to seeing more of them compete against the day's fastest youth, Vinnie, in 2022.
7 female drivers battled it out for the fastest lady of the day. Emma Hobbs and Tahnee Attwood were trading places at the top of the leader table in MX5s. But it was Louise Wren who pipped them both in the closing stages in her Ford Puma. Louise has been consistently fast this year, competing in other forms of motorsport on the mainland has obviously helped sharpen her skills.
We also had some competitors from cross the solent to the Island to compete, Joel and Charles Gilby in their Fiat Panda and Zach Lower in his BMW. It has become apparent that motorsport on the Island is not only enjoyable with friendly competition, it is also amazing value despite the ferry costs.
Throughout the day, drivers became more confident, speeds increased and times dropped and nearing the day's close the fastest time of the day swapped hands so many times it was anyone's guess who would win the final event of the day.
Zack Lower on his final run was the only driver to deliver a sub minute time and his trip to the Island was rewarded with the fastest time of the day.
2nd place went to Kevin Richardson in his class 2 MX5, 3rd place went to Karl Robins for a fantastic drive in his shared class 3 Micra.
Class 5 went to Andy Williams who finished 4th overall.
5th overall and fastest in class 4 was Dan Young in his Clio.
An amazing finally to the season and the club would like to thank not only Ventnor Botanic Garden for a spectacular and welcoming venue but to everyone who makes these events happen and all the competitors who make this such an enjoyable, accessible and inclusive sport.
See you all in 2022.