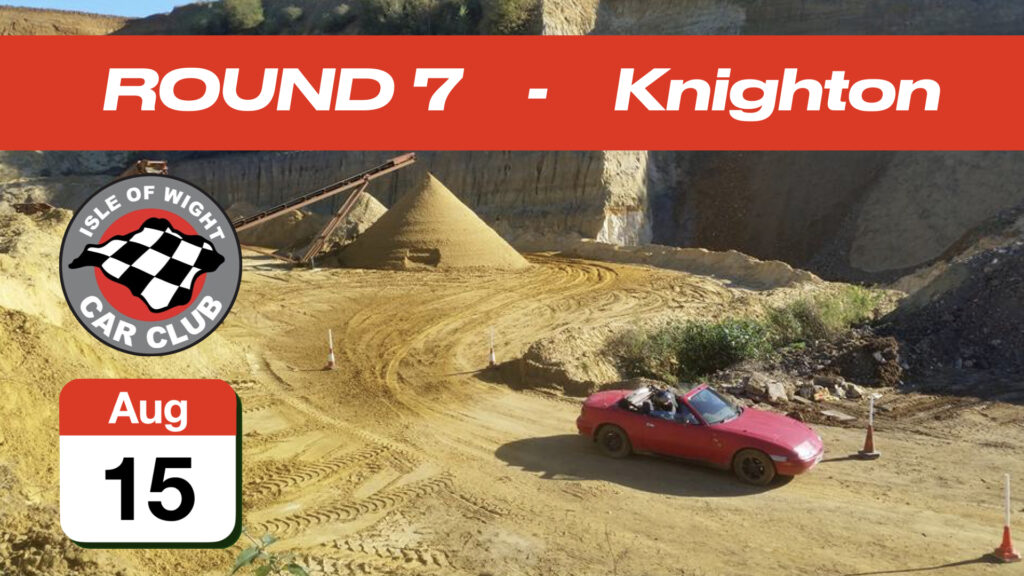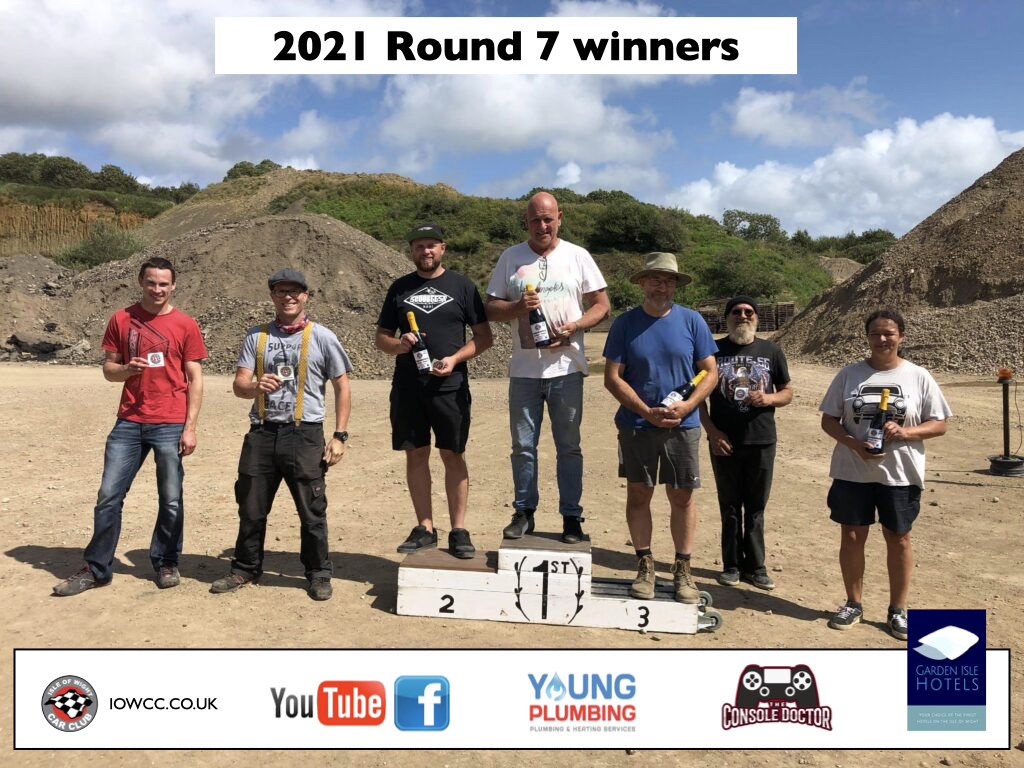 Knighton Sand Pit has a reputation as a car killer – but its just not true.
16 competitors competed in round 7 of the Isle of Wight Car Club calendar, and interestingly quite a few chose to drive completely standard cars in the unmodified classes of 1 and 2.
Cathy True took the class 1 honours in her VW Lupo and finished 4th fastest lady.
IN class 2 Robbie Cooper shared his Corsa with Father and son paring of Barry and Kevin Richardson. In an attempt to prevent a repeat of their last outing at Knighton where Kevin managed to write off their shared Skoda by punching a hole in the sump when he hit a rock, they crudely fabricated a sump guard out of some crap aluminium in the pit area before the start. Despite this very Heath Robinson approach the car survived the day allowing all 3 drivers enjoy a day of club motorsport without too much incident.
However, it was the shared class 2 car of Jennie Stangle, Steve Wells, Dan Young and Clive Stangle who were competing in the most unlikely of cars – a Mitsubishi space wagon. More at home on a trip to Tescos or the school run rather than being thrashed around a sand quarry this car not only proved to be very entertaining but surprisingly competitive.
The car made it all the way to round 5 (a total of 16 runs) before having its suspension smashed after hitting a rock. Despite this Clive Stangle managed to not only produce the fastest class 2 time but just missed out on the podium finishing 4th place overall.
Steve glass took the class 3 award in his Clio that he shared with Sue Mitchell and Louise Wren took the fastest lady of the day award in her class 4 Puma that she was sharing with Shane Parry who took this car to the 3rd step of the podium with a very impressive drive.
Jon Barret also in class 4 but driving his 4wd Subaru claimed the 2nd step of the podium and the class 4 win but it was Andy Williams who dominated the event in his single seater class 5 special standing on the top of the podium.
All cars no mater what class you run in are permitted to have a sump guard to prevent damage, however, nothing can protect your car from over enthusiastic driving. Not that we would ever want to stop that.
For more information on how to take part please visit our website www.iowcc.co.uk