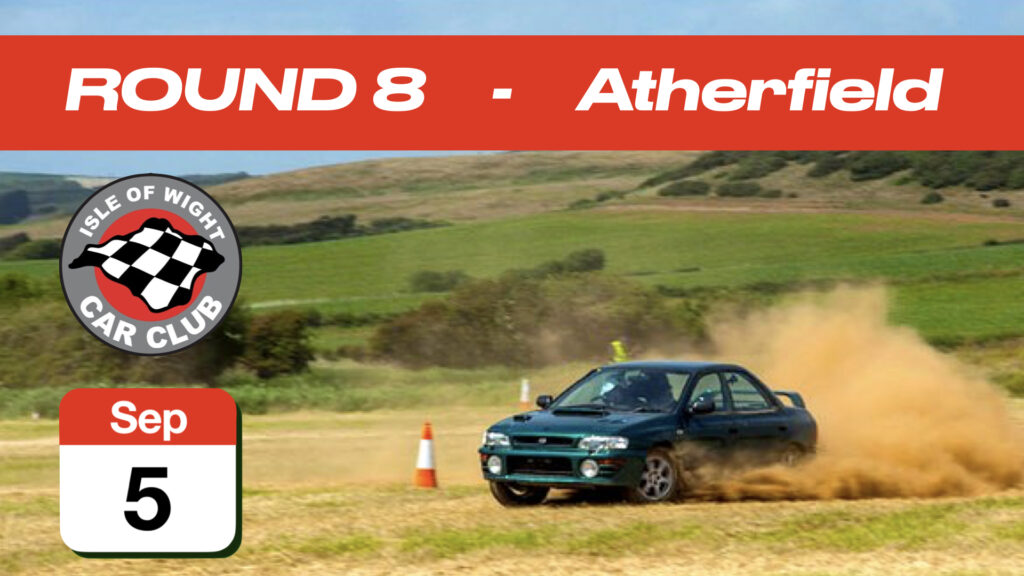 When the sun is out and sky is blue Atherfield has to be the most enjoyable unsealed surface venue on the Isle of Wight Car Club calendar.
The 19 drivers who competed in round 8 on the 5th of September were treated to these exact goldilocks conditions.
Joel Gilby sharing his Fiat Panda with his father Charles Gilby were competing in class 1 and Joel being under 18 years of age took the award for the fastest Youth.
If you are over 14 years of age and you would like to drive at car club see our website for more details.
Another award up for grabs at each event is the fastest lady of the day, 7 ladies were competing. Laura Lusted thoroughly enjoyed her first time competing in het Toyota Starlet and finished 3rd fastest lady of the day, 2nd went to Louise Wren in her puma and it was great to see Cathy True finish in 10th overall and take the top ladies honour in her VW Lupo.
Shane Parry always seems to be able to put in a blinding performance and today was no different finishing in his Puma first in class one and 6th place over all.
Emma Hobbs in her MX5 consistently improved her times throughout the day and was todays class 2 winner.
Class 3 is for modified cars under 1400cc and the top 2 places in this class was a battle of the Steves. Steven staff in his Nissan Micra and Steve Glass in his Clio. After a day of trading places on the leader board Steve Glass managed to pip Steven Staff to class win by only 0.18 of a second.
Class 4 is for modified cars over 1400cc and the top 3 battling for this class win was Jakey Jarrod and Jon Barrett both driving 4wd imprezas and Wayne Hole in his Ford Focus. Jakey Jarrod has been improving as a driver all year and today finished 3rd in class and 5th overall, Wayne finished 2nd in class and just missed out on the podium finishing 4th overall.
But it was Jon Barrett dominated the day winning class 4 and standing on the top step of the podium as the event winner.
Class 5 is for heavily modified cars Such as the single seater special of Andy Williams and the stripped out Ford Fiesta of Michael Marrison. Andy finished 2nd in class and stood on the 3rd step of the podium and an awesome drive by Michael earned him a well deserved class 5 win and second place over all.
The next event is another unsealed surface event, this time at Knighton Sand pit on the 10th of October. Please check our website for more details. www.iowcc.co.uk