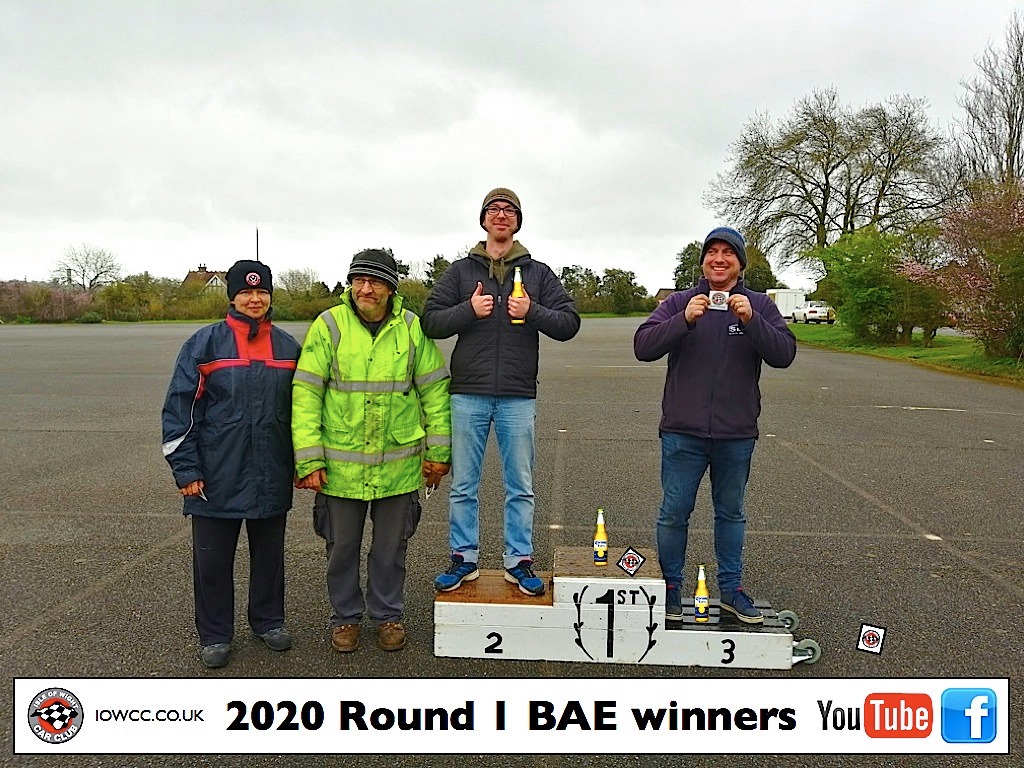 29 drivers competed at Round 1 of the Isle of Wight Car Club held at BAE in Northwood.
Excitement for the, now unfortunately postponed, Sandown Sprint encouraged many spectators to come and see how accessible grass-roots motor sport on the island can be.
For only £20 members of the Isle of Wight Car Club can compete in a day of forward only Autotesting. This consists of a driving challenge around cones, each driver has 6 attempts and their fastest time of the day decides their position on the leader board at the close of play.
Right from the start, long time club member and international rally driver Richard Weaver threw down the gauntlet posting a blistering time in his rally Evo.
Richard's Evo was not the only car to wow the spectators. Adam Pomeroy in his Nissan R32 Skyline and George McFarlane in his BMW Z3 proved that posting your fastest time of the day need not be your primary goal, having fun and driving at the limits of your tyres' adhesion can not only put a big smile on your face but entertain onlookers.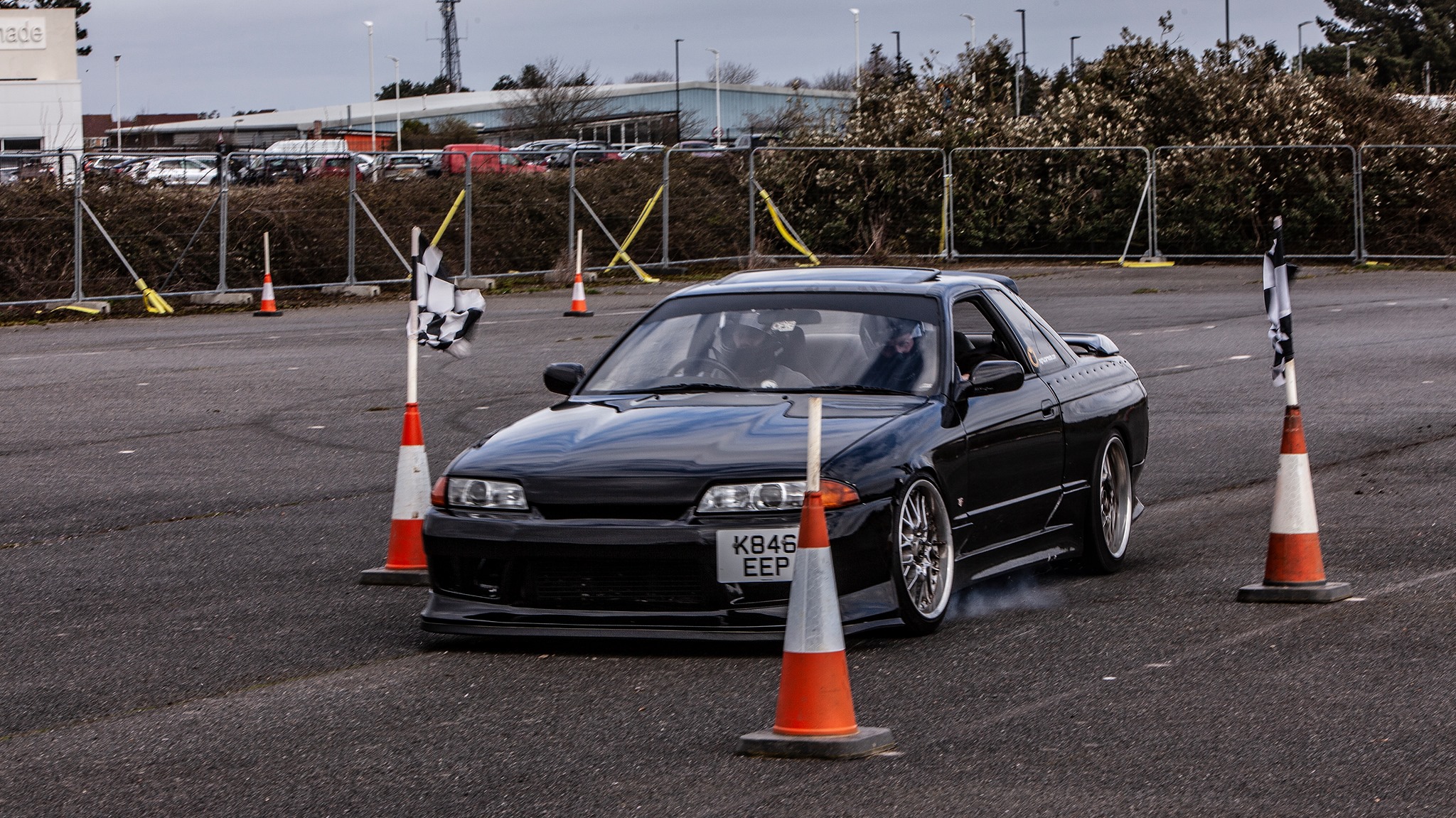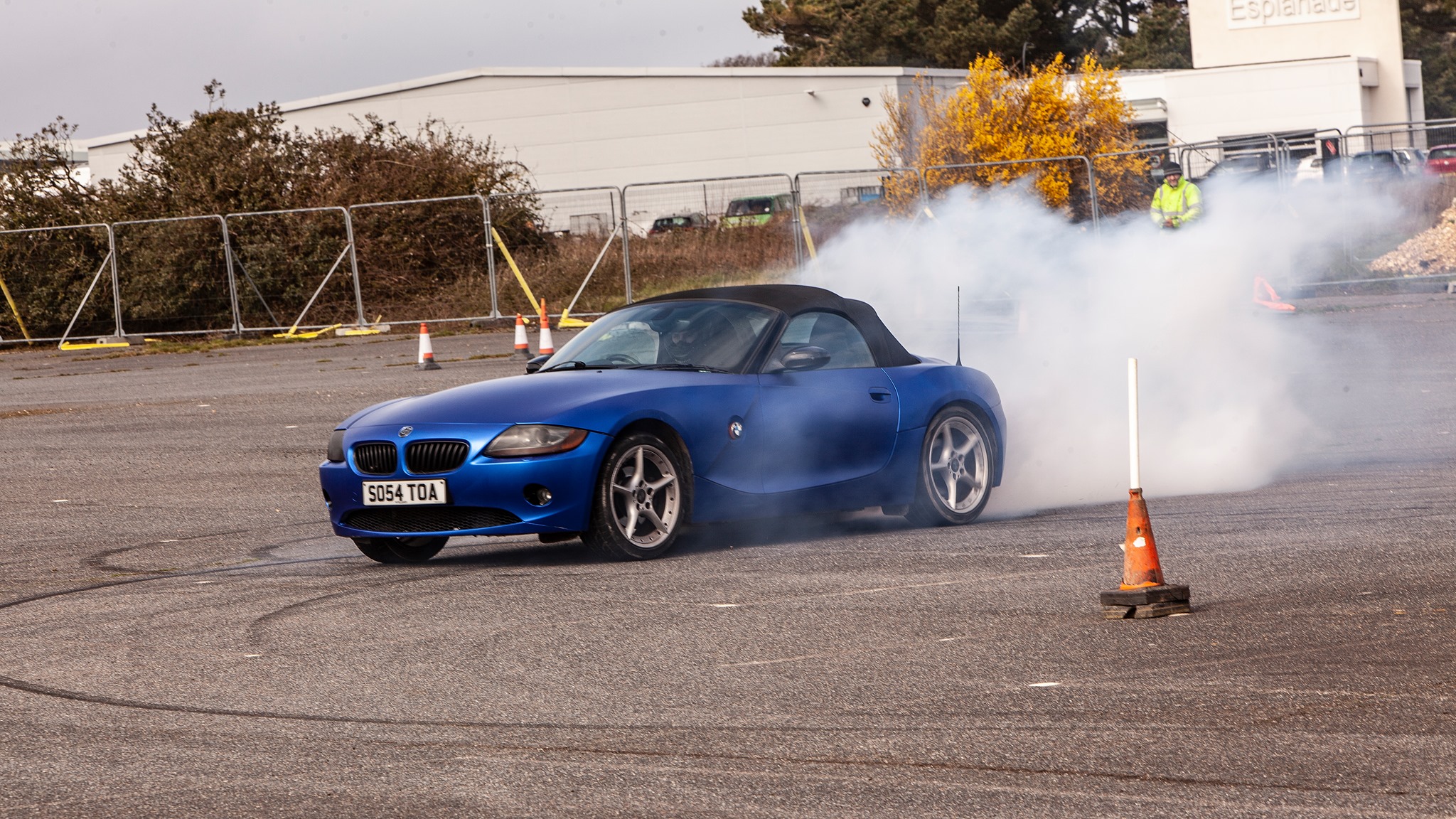 Class 1 may not seem as exciting as the more powerful fire spitting classes, however, if you would like to try this sport, an unmodified car under 1400cc is all you need. Shane Parry took class honors and also finished in 19th place overall ahead of some much more powerful machinery.
Louise Wren, Tahnee Attwood, Laura Parry and Karen Moore were competing for honors as the fastest lady of the day and this was deservedly won by Louise Wren.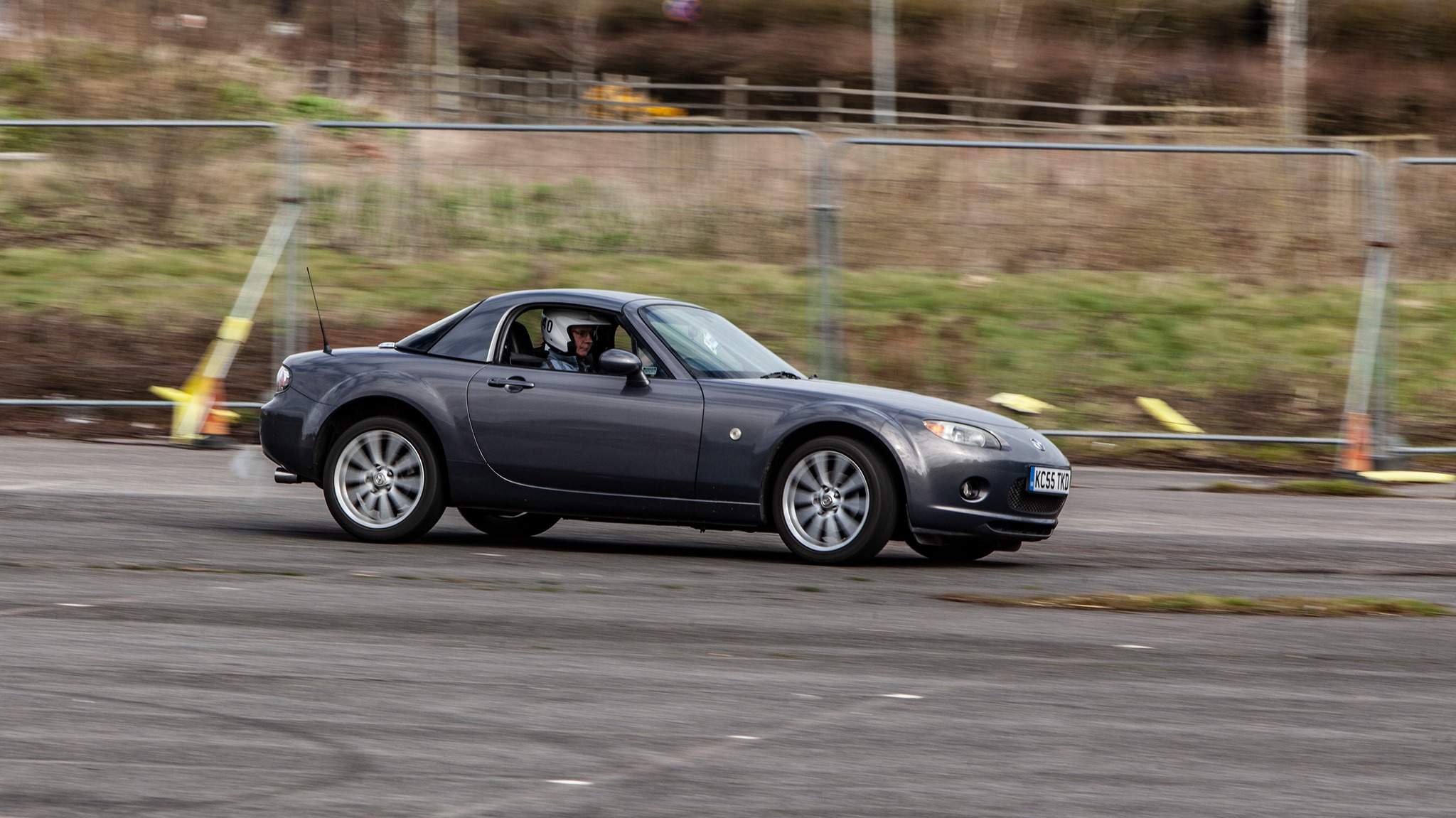 Class 2 is the home of unmodified cars over 1400cc and was littered with MX5s, in fact 14 drivers sat behind the wheel of an MX5 in today's event. These little cars may have a reputation as a standard issue mode of transport for all hairdressers, however, they are very competitive, cheap and fun to drive.
Wayne Hole in his class 2 MX5 narrowly missed the podium proving that, if you know how to drive, you can achieve a lot with a very basic car.
Class 3 is for modified cars under 1400cc. Dave Goodwin in his classic mini has always been hard to beat, however, Steve Glass fancies his chances for this year and has modified his MG ZR that he won the class 1 championship in 2019 in and is looking for another cup to add to his trophy cabinet. Dave managed to stay ahead of Steve for this event, winning the class and finishing 7th overall.
We had some inquiries from younger members aged 14-17, as they can now drive and compete with an experienced passenger at their side. We hope to see them behind the wheel at a future event.
If you are interested in the IOWCC Youth Championship, visit our website or ask at race control.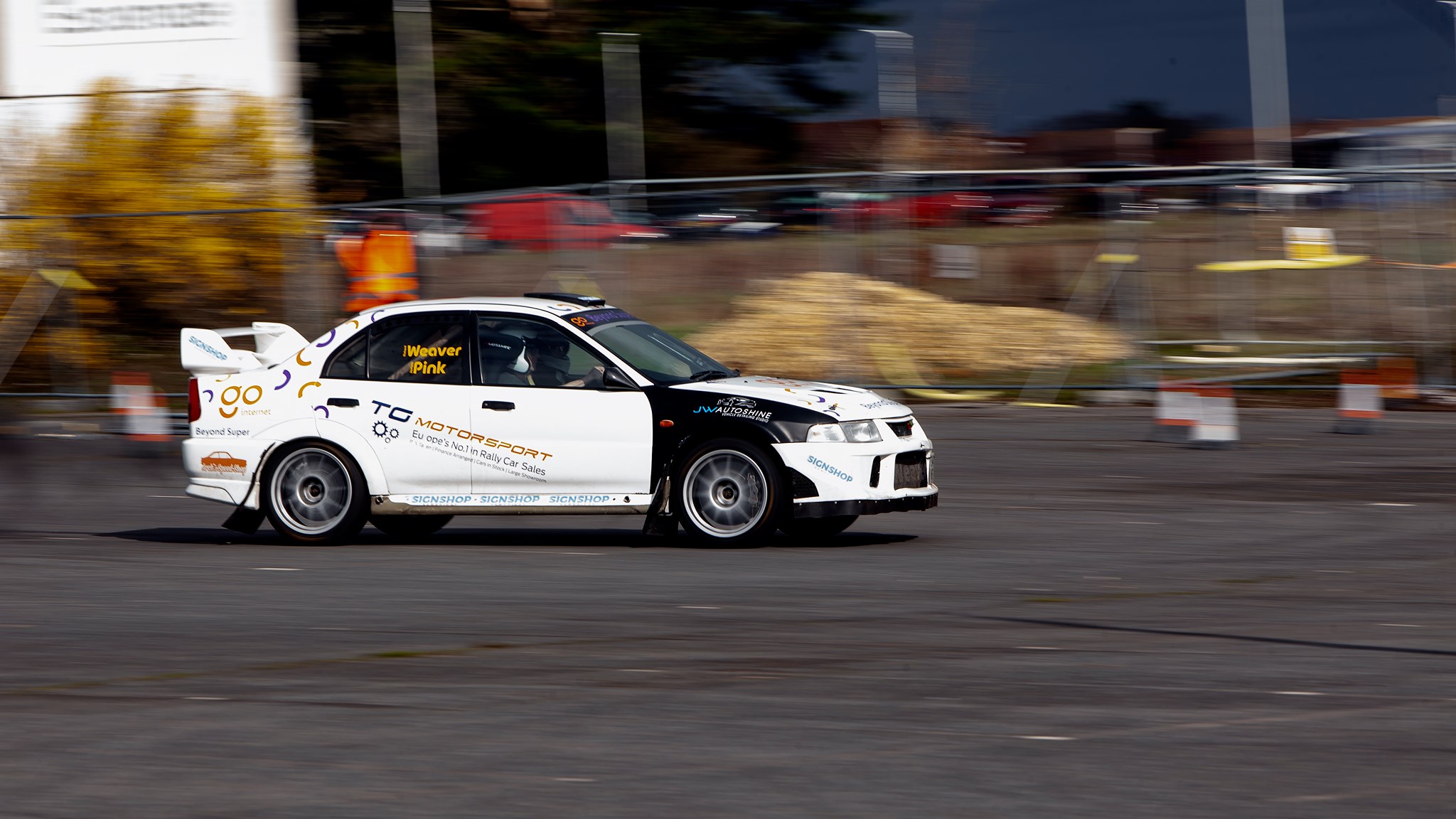 Class 4 is for modified cars over 1400cc. Adam's Skyline, Richard's Rally Evo, 2 Subaru Imprezas, a Lotus Elise and a good smattering of MX5s all sit in this class.
John Cooper in his Mk2 Escort finished 6th place overall but was denied a chance to improve on his time as he snapped a half shaft launching off the start line during run 6.
Class 5 is for heavily modified cars or specials such as Josh Finch's single seater special and Steve Wells'his Locost.
It looked like Steve Wells was set to stand on the second step of the podium, however, Joe Moore knocked him down a step in run 6 claiming 2nd place for himself. Despite being relegated to third place, Steve did claim the class 5 win.
Richard Weaver, consistently kept the second place driver at a considerable distance throughout the day and finished with a well-deserved win.
We would like to thank everyone who came to support the club during these difficult times and enjoyed a great day of motorsport.
However, due to worries about the spread of COVID-19, Motorsport UK have now revoked all organising permits until at least the 30th of April.
As a consequence the Island Car Centre Sandown Sprint, planned for 28th & 29th March, will be postponed until further notice.
The Autotest to be held at IW College on 5th April and also at Knighton Sandpit on 19th April are also postponed.
I am sure you were all looking forward to attending the Sandown Sprint on the 28th and 29th March.
Please visit our website for more information, updates and detailed event results.
Check out the VIDEO report for this event below