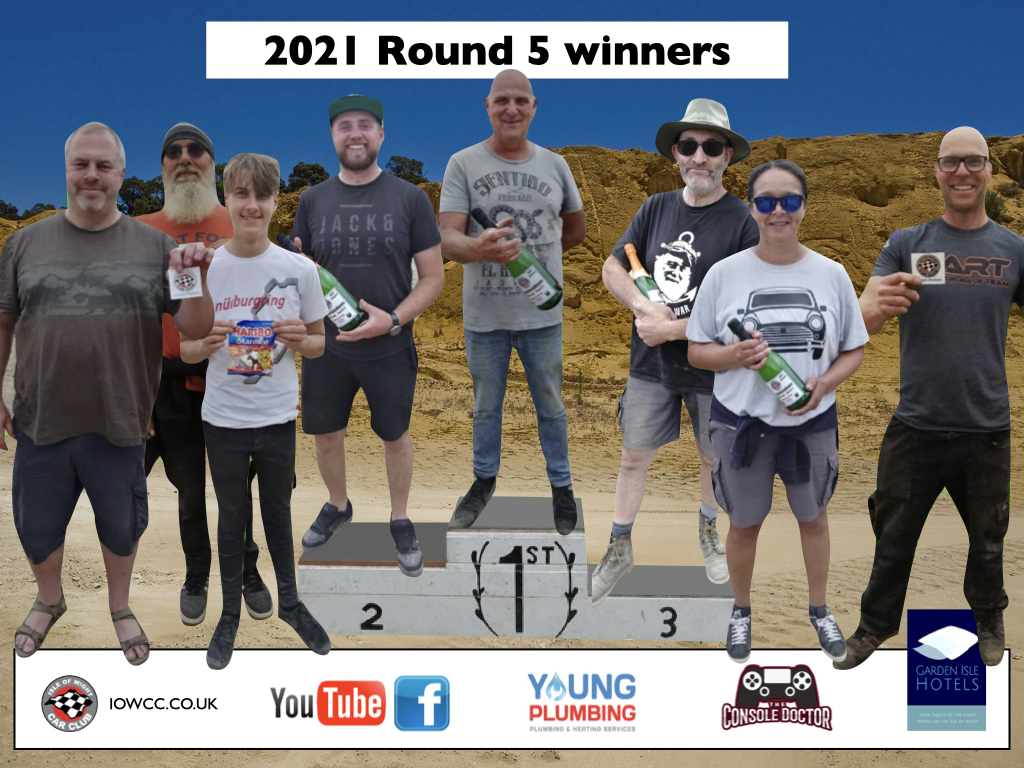 Round 6 was another unsealed surface event
Threading their way between piles of rubble and excavation machinery, 18 drivers kicked up dust and enjoyed the challenging venue of Knighton Sandpit.
It was fantastic to see 5 competitors contesting the title of The Fastest Lady of the day, Hayley Schuchart in her Citroen, Laura Parry in her MX5, Cathy True demonstrating some very competent skills in her Lupo, Sue Mitchell is flying this year in her Clio, however it was Louise Wren who not only took the honours of the fastest lady but also finished 6th place over all.
Fastest Youth was Joel Gilby in his Fiat Panda and to his relief Charles Gilby managed to just stay ahead of his son to be the fastest in class 1.
Class 2 went to Kevin Richardson, however, during his last run damaged the sump on his borrowed Skoda scuppering the chances of his team mates going any faster and Steve Glass took home the class 3 award.
Shane Parry was again showing some exceptional skill in his class 4 Ford Puma and was rewarded with his first ever podium spot finishing 3rd overall. Jon Barrett in his AWD Subaru took the second step and the class 4 win but it was Andy Williams in his single seater class 5 car that took the event win.
Andy is building I nice lead in the championship, however, as we know anything can happen in motorsport.
For more details on how to spectate or even compete at a future event head to the club website at www.iowcc.co.uk