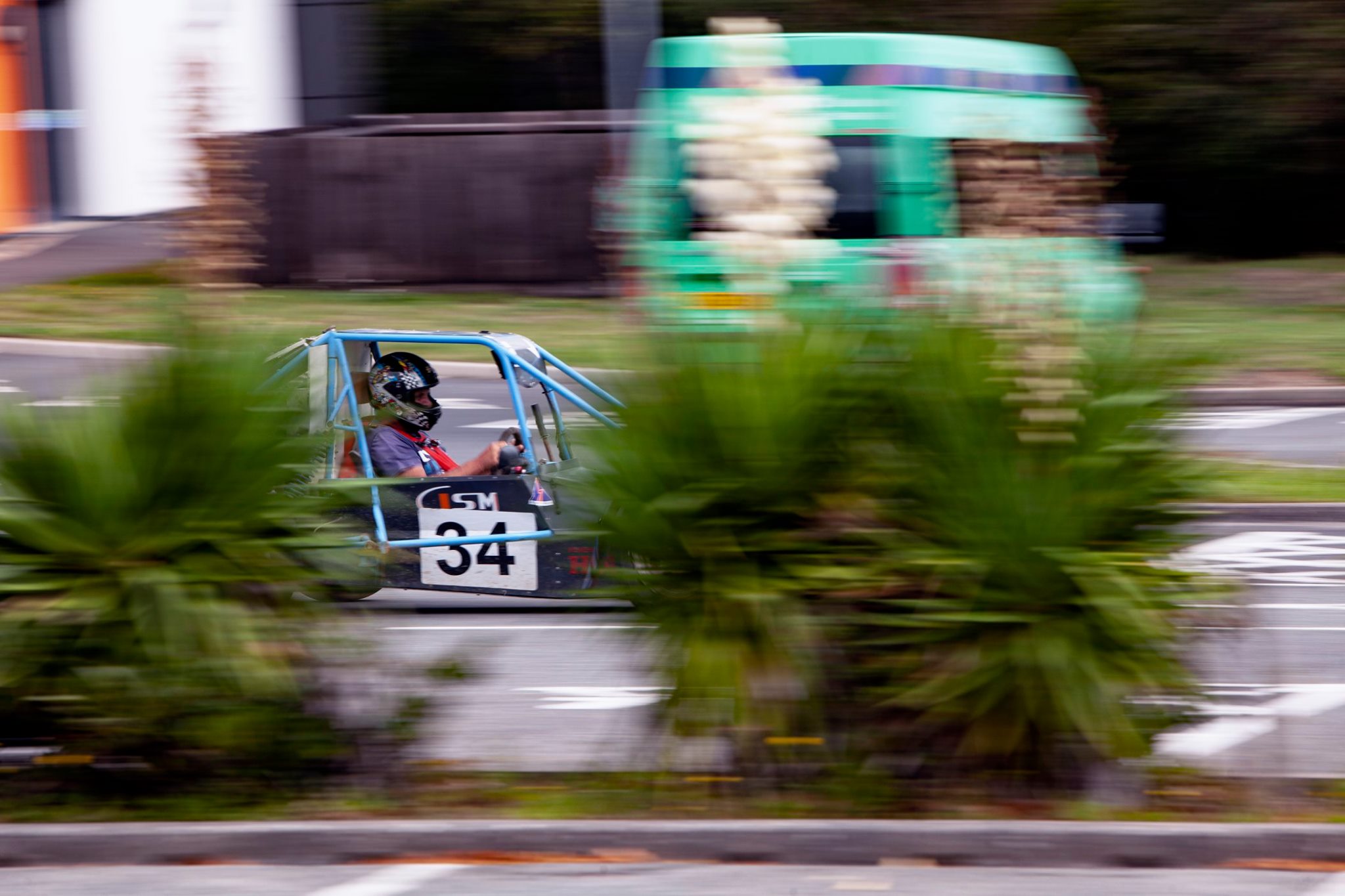 After the last championship event at BAE back in March, it was great to get back to some grass roots motorsport on the Isle of Wight again. 24 drivers competed in Round 2 at the Isle of Wight College.
With the threat of rain, drivers were keen to get out and bag a decent time, however, there was a little trepidation as initially the course seemed complicated and treacherous thanks to the many unforgiving curbs but the course soon had the thumbs up from divers as it was smooth and flowing with a great mix open and tight technical sections favouring different types of cars and driving styles.
In round 1 the class 5 specials of Andy Williams and Chris Wilson were the first to go sub 1 minute setting the standard for all to follow.
Toby Allan was the next and only other driver to join the sub minute during round 2 in his borrowed Lotus owned by Matthew Price. (Brave man letting someone drive his lovely car around this curb infested venue).
By run 3 there were fewer wrong tests and drivers were reducing their times. New club members, Karl Robins, Martin Read, Steven Staff and Robbie Cooper were all improving on their times and seemed to be enjoying themselves. Many people shy away from motorsport as they feel it may be intimidating or put them under pressure to perform but those that give it a go all say how much fun it is. So come and have a go, you will not regret it.
Motorsport is one of the few sports in the world that is not sexist or ageist, however, the IOWCC do like to promote the participation of ladies within our club and for this reason we also like to award an additional prize for the fastest lady of the day. Tahnee Attwood, Karen Moore and Louise Wren were showing the lads how it is done, and it was Louise who took ladies' honours at the end of the day finishing in a fantastic 12th place overall.
Class 1 and class 2 cars are for unmodified cars. Shane Parry was the quickest of the day in class 1 in his sub 1400cc Fiesta and Wayne Hole not only claimed the class 2 win in his standard MX5 but also took 3rd place overall.
Class 3 and 4 are for modified cars and Dave Goodwin took his classic mini to a class 3 win and Toby Allan in his borrowed Lotus crashed through the competition to take the class 4 win.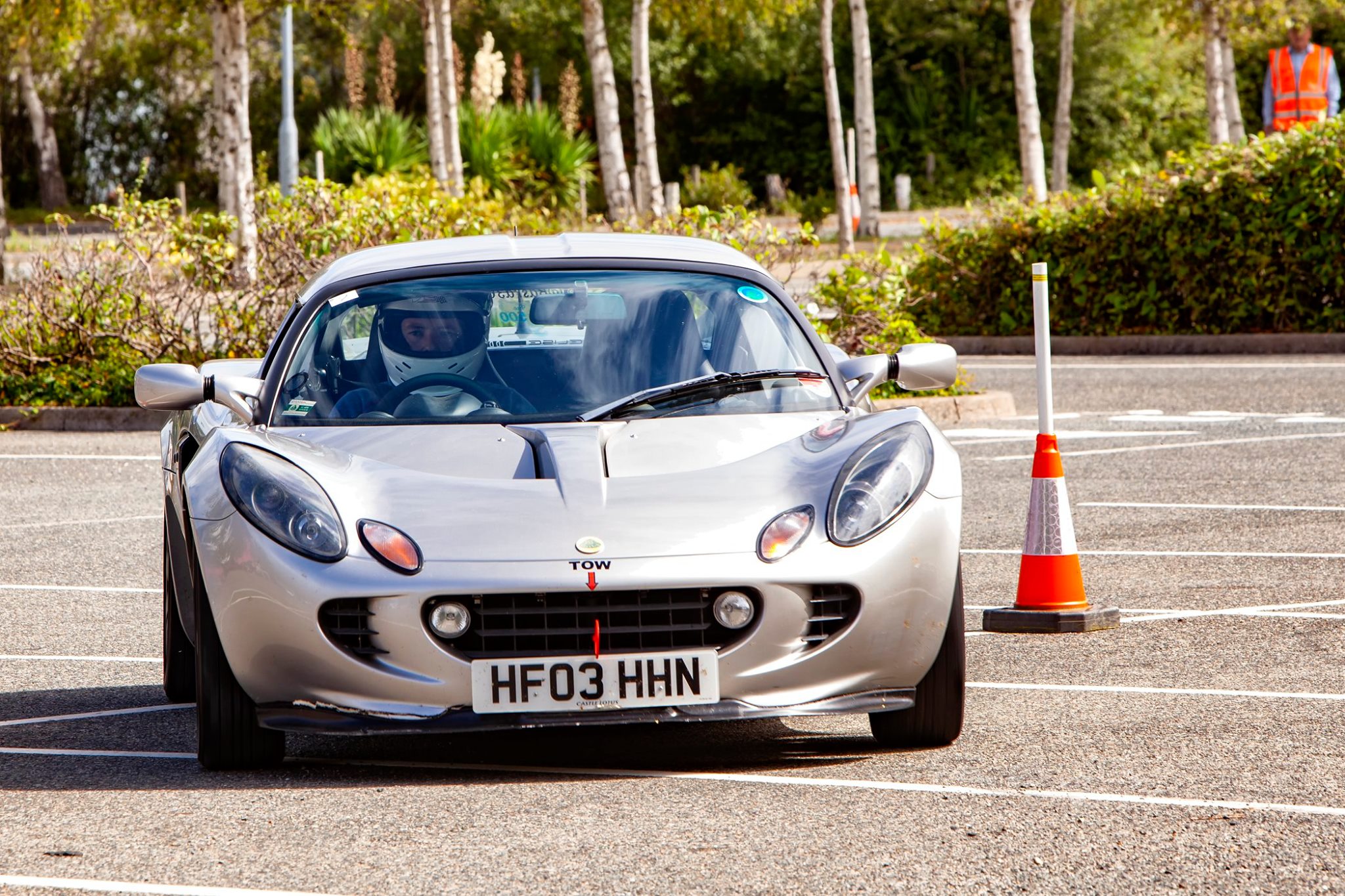 Class 5 is for heavily modified saloon cars or specials and these lightweight race cars are hard to catch at the best of times but today the time gaps were huge. 2nd place Andy Williams in his special was a full 3 seconds ahead of Wayne in 3rd place and Chris Wilson was a staggering 3 and a half seconds ahead of Andy giving him a very well-deserved class 5 and overall win.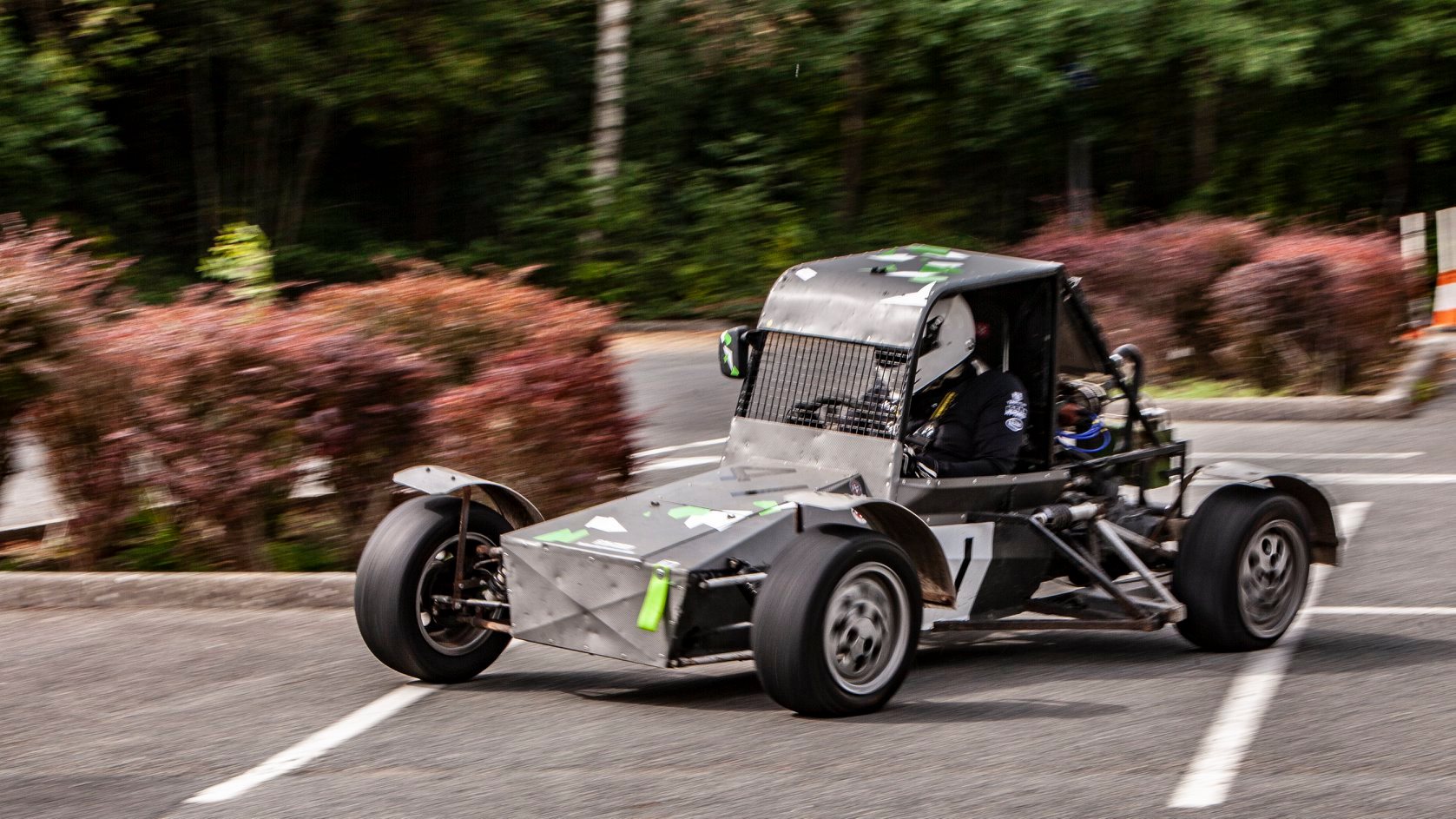 In the end the rain stayed away, everyone followed the government and Motorsport UK Covid 19 guidelines and we are all pleased motorsport is back on the calendar.
This must be the cheapest and most accessible motorsport available and for only £20 per event there is no reason why you should not give it a go. The next event is on the 6th of September at BAE in Northwood and entries close on the 3rd of September so head to the IOWCC website www.iowcc.co.uk and sign up today.
Images by Allan Marsh