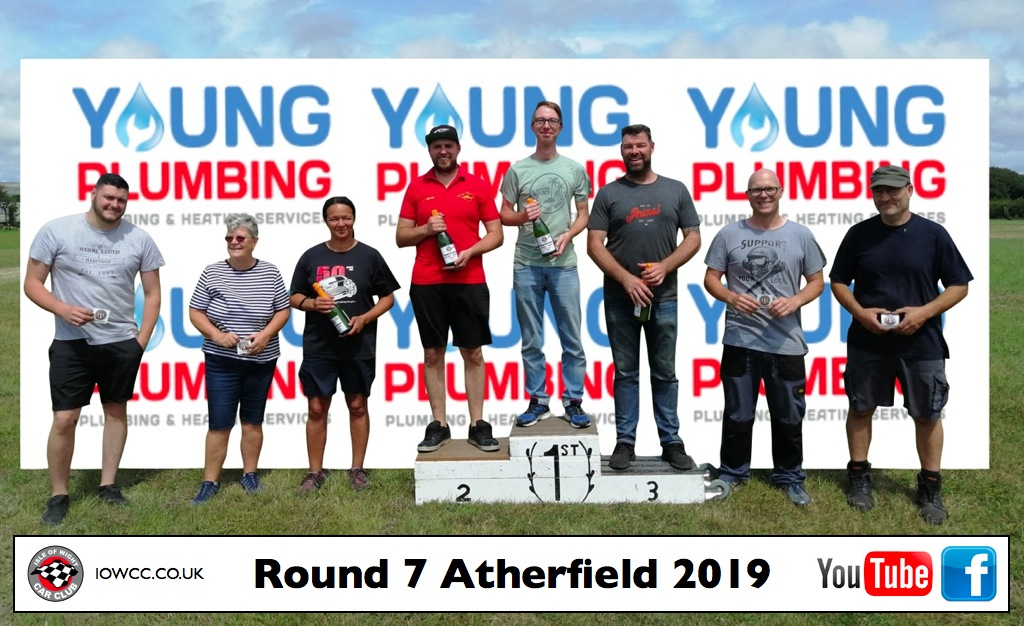 Round 7 of the Isle of Wight Car Club championship was an unsealed surface event held at Atherfield – this venue is always popular with members as the flat open grass field is great fun without the risk of damaging cars.
Despite Saturday being wet, the sky cleared for the Sunday event and competitors had a great day of grass roots motor sport in the sun.
Run one found Steve Brett take the lead in his class 3 classic Mini. His clean driving style and agile car set the pace for all to follow with a time of 1.14:19.
In run 2 Steve shaved almost a second off his previous time, however, Joe Moore was a tenth of a second quicker in his Subaru Impreza.
In run 3 class one cars were battling hard, the standard under 1400cc cars of Steve Glass and co driver Robert Tomlin in their MG ZR and Louise Wren and Shane Parry's Ford fiesta were proving that you don't need a high performance car to have fun on track.
In run 4 Chris Wilson in his single seater class 5 special broke a rear suspension rose joint and had to retire the car. Joe Moore was still leading, but, both Jon and John in their Subaru were only a 10th of a second behind.
In run 5 Kevin Richardson was leading the group of class 2 cars, this time standard cars over 1400cc. Tony Long in his class 2 MX5 was having a close battle with Barry Richardson not far behind.
Run 6 at this event is normally the time to set your best time of the day. John Cooper did just that and this earned him the 3rd step of the podium. Jon Barrett could not improve but still claimed the 2nd. Joe Moore set his slowest time of the day, however, his 5th run was good enough to stand on the top step of the podium.
Fastest lady of the day went to Louise Wren, class 1 winner was Shane Parry, class 2 Kevin Richardson, class 3 Steve Brett, class 4 Joe Moore and class 5 Chris Wilson.
The next event is also an unsealed surface event, this time at Knighton Sandpit on the 11th of August