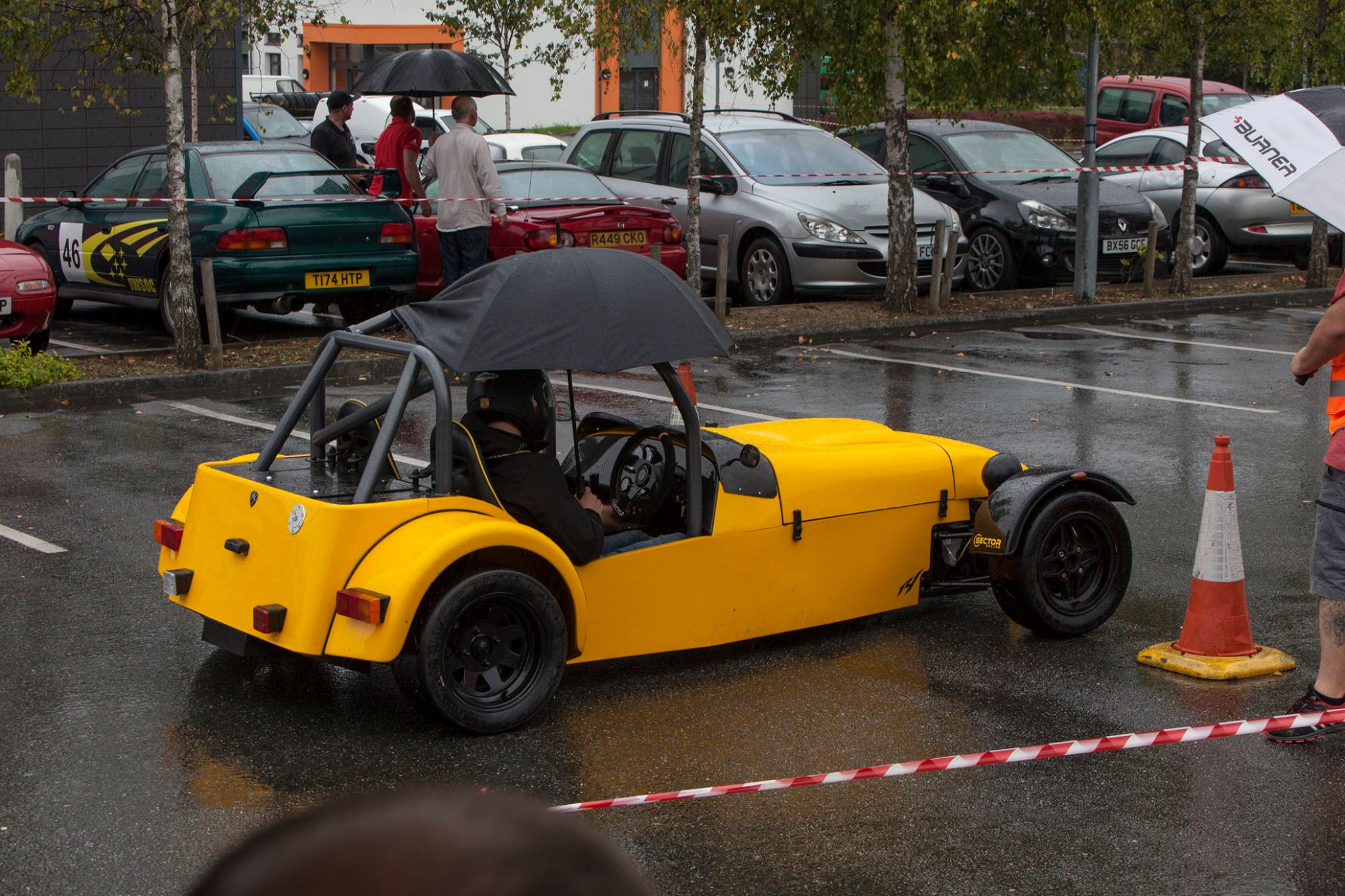 The Isle of Wight College has always been a challenging venue, the combination of wide open spaces, narrow passages and curb lined flower beds were made even more tricky with the sky producing a constant deluge of rain throughout the day.
The wet conditions prompted a change of vehicle for Andy Williams, leaving his Special at home and driving his AWD Subaru Impreza (this had nothing to do what so ever with the fact Josh Finch had broken it at the Autocross event).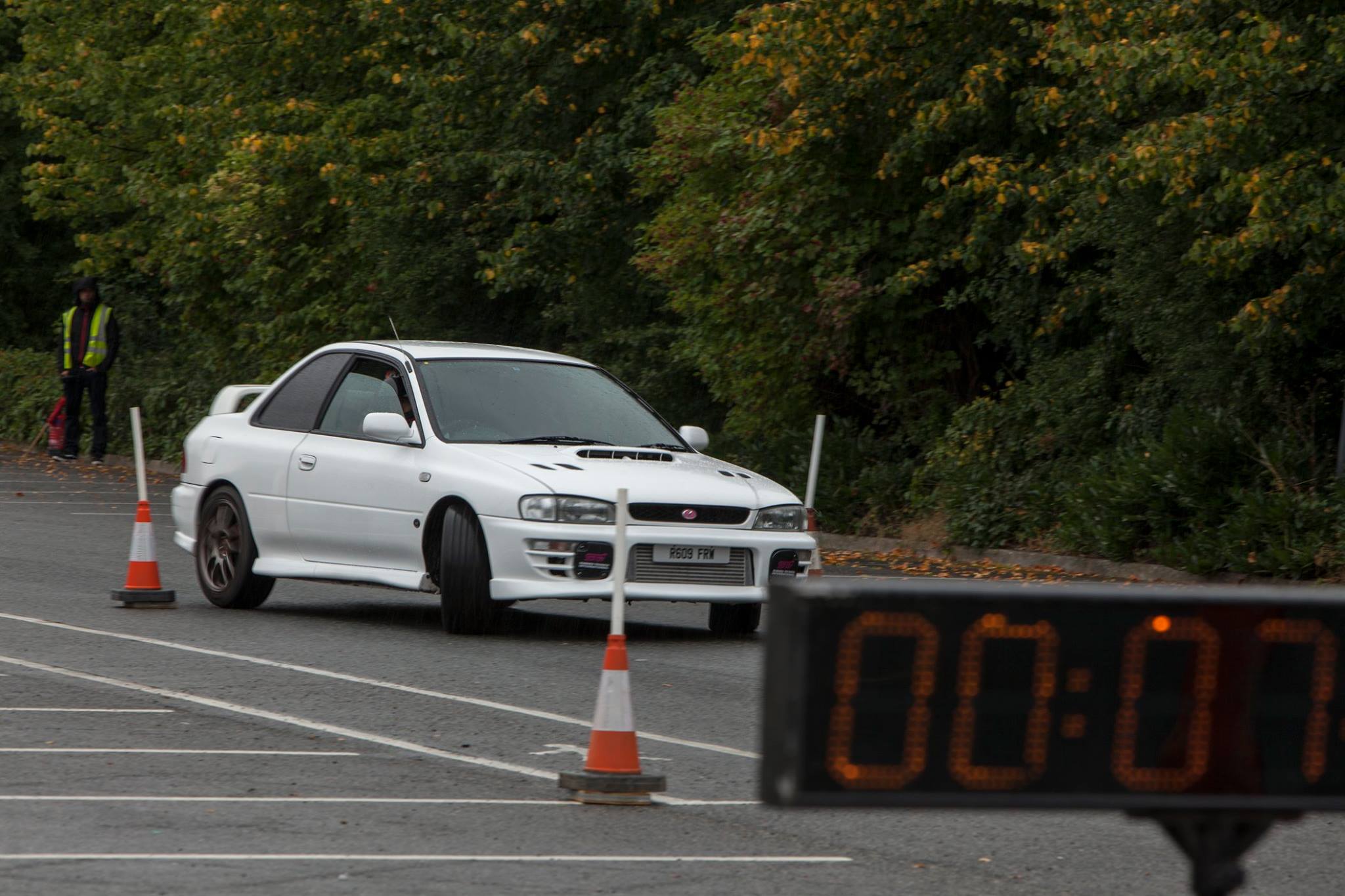 We would also like to welcome new member Shane Parry who was campaigning his Form Puma, and the return of James Ensor in his MX5.
MX5s has been the weapon of choice for many club members in the past, their simplicity and handling cannot be matched, well that is until now. Dean Masterton and Gary Wetherick have been campaigning their little turbo charged 3-cylinder 657cc engine Suzuki cappuccino with great effect and it was Garry who took advantage of the nimbleness of this car to allow him to stand on the 3rd step of the podium at the days close.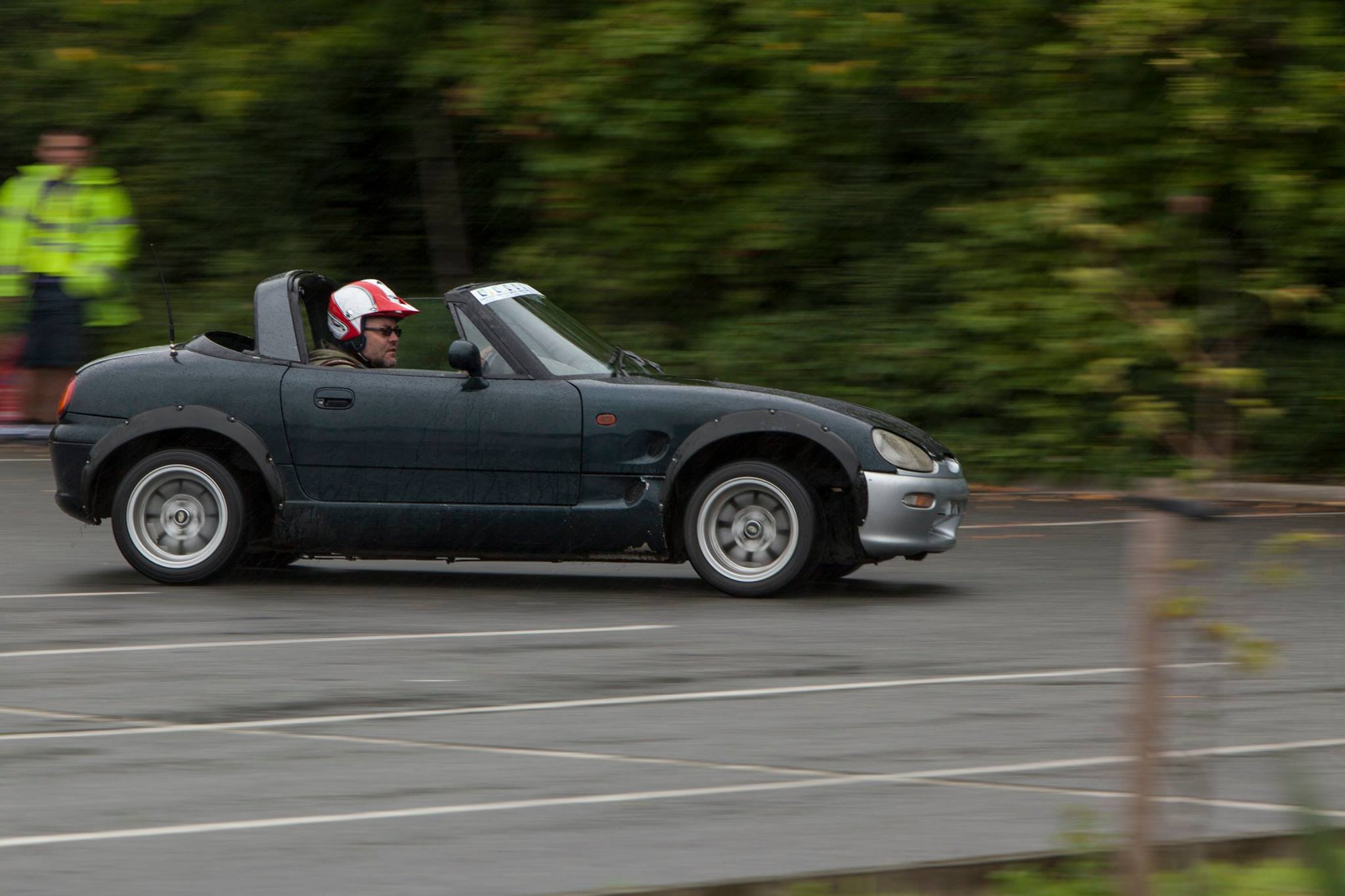 Andy Williams found the additional traction of the Subaru in the wet conditions to his liking and he claimed the 2nd step. Chris Wilson was also driving Andy's Subaru as he had to retire his special due to an alternator problem, however, Chris was pushing a little too hard and consistently slid out of the stop box at the end of each run, incurring a 10 second penalty for doing so. Chris finished in 6th place.
Ricky Sheppard has been spending a lot of time behind the wheel of his locost, competing in sprints and hill climbs this summer and it shows as he is in the zone, taking the top step with over a 4 second lead and taking the lead of the sealed surface championship from Chris Wilson by 1 point.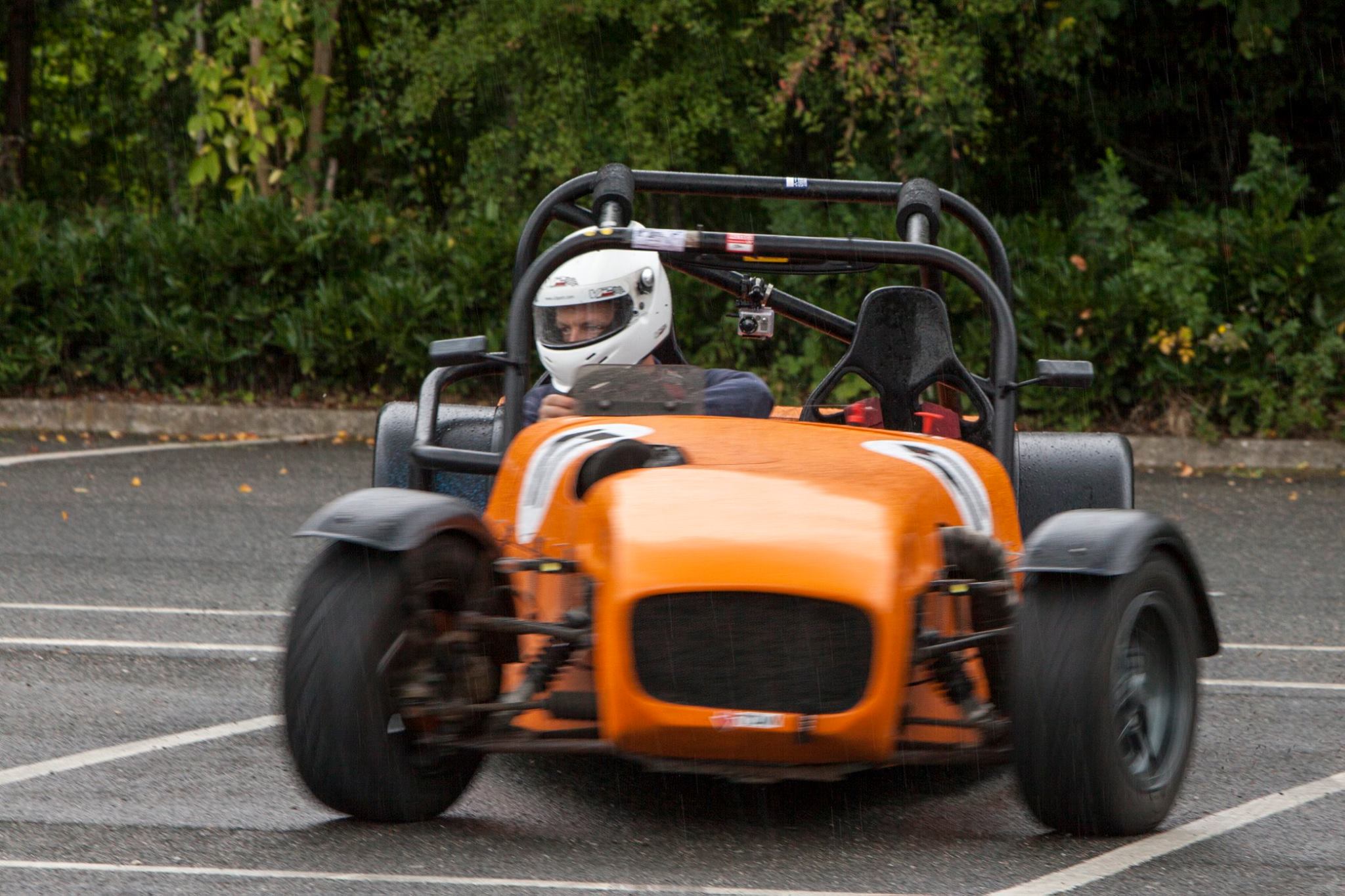 The next event is a non championship event on the 17th of September in the form of the much anticipated treasure hunt organised by Brian Robbins. Please see our website for more details.