After a summer time of unsealed surface events, drivers were looking forward to returning to the tarmac and the Isle of Wight College did not disappoint.
29 competitors with a variety of cars entered round 9 and the 3rd sealed surface event of 2016.
September is still officially summer time, however, the leaves in the college car park had started to fall and it had that autumnal feel in the air. The college carpark is divided into many different sized segments, some large and open, proving popular with the drift happy rear wheel drive cars, and some narrow twisty sections, where the small front wheel drive cars thrived.
Sections of damp tarmac required drivers to slow down or at least be careful as losing control would result in damaging wheel rims or worse on the curb lined borders of trees and shrubs.
What initially seemed a long and complicated course soon materialised into a nice flowing yet technical circuit.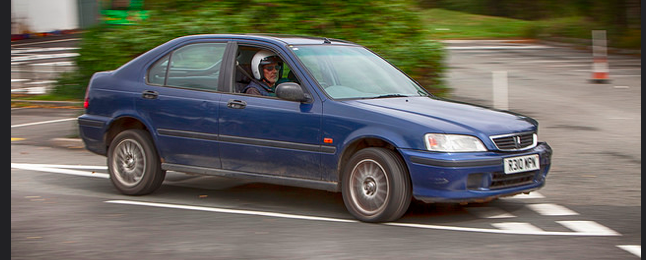 Drivers are ranked on their fastest time of the day out of 6 individual runs and what competitors normally do is start slow, learn the course and slowly increase their speed during the day.
Very rarely will anyone set the fastest time of the day in run one, however, Dave Goodwin recalls a time when he did just that back in 90s when it snowed during run 2,3,4,5 and 6.
It may have been autumnal but there was no risk of snow or rain on Sunday, however, some drivers were fast right from the off. Dan Morgan and Ryan Munt set the timing screens alight with a blistering 55 seconds and only 100th of a second separating them. Hot on their tail were Will Thomas and Chris Greenen with 56 seconds, again only 3/10ths of a second separating them. This was the start of a very close and competitive day.
Talking of setting things on fire, Ryan Munt again threw down the gauntlet in round 2 setting a time of 52.76 seconds and finishing within the confines of the stop box with his car on fire. With Ryan not liking his car this hot, Dan Morgan allowed Ryan to drive his car for rounds 3 and 4. But Just like Goldilocks Ryan did not find this car to his liking either, so Steve Wells allowed Ryan to share his car for round 5 and 6 and Ryan found this car to be "just right".


With Dan Morgan and Steve Wells running in the same class 5 as Ryan, allowing fellow competitors to borrow each others cars when fighting for a championship demonstrates the great sportsmanship and camaraderie within the club.
Sue Mitchel and Steve Glass have a new car after destroying their Fiat at the last event. We are not counting but I think this is car number 3 for this year alone. Sue was also in competition with Marion Brett for fastest lady of the day. Marion was sharing her very competitive class 3 Mini with her partner Steve Brett and was not only 4 seconds faster than sue  but now has a substantial lead towards the highest placed lady of 2016.
The club welcomed new member Dan Farrow who thoroughly enjoyed his day in his classic Vauxhall Chevette.  New cars included Mark Hill's Peugeot rally car and Joe Charalmbous was campaigning his newly acquired classic Mini.
In round 3 nobody could touch Ryan's round 2 time, however, Andy Williams deposited a time of 53.74 before handing over the single seater to Chris Wilson. On Chris Wilson's 3rd run he misjudged a 180 turn and struck a curb fracturing his rear wheel rim and causing him to score a DNF (did not finish). After some frantic action in the pits Chris and Andy replaced the wheel and once the car was passed by the scrutineer Chris jumped back in and set the fastest time of the day with his 4th run.
Run 5 saw Adam Greenen come to the fore in his classic Mini with a blistering time of 52.60 and cemented his lead in round 6 with a time 3/10ths of a second quicker of 52.30.
A well-deserved and popular winner.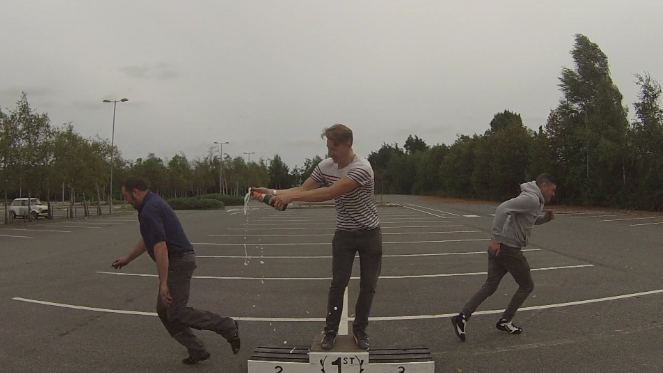 Chris Wilson had to retire his car in round 5 and 6 as it came apparent the suspension was also damaged but he had done enough to secure 3rd place overall and Ryan Munt, thanks to Dan Morgan and Steve Wells, finished 2nd in his borrowed car.
The next event is an unsealed surface forward only auto test held at Atherfield on the 25th of September.