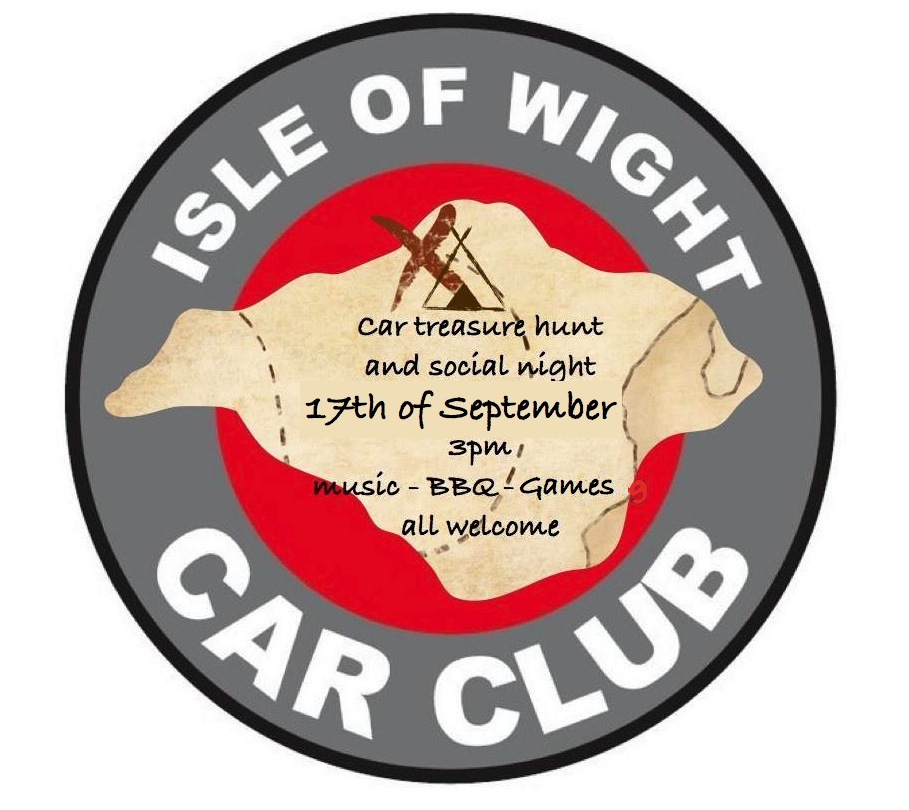 The annual Isle of Wight Car Club Car treasure hunt and social evening 
Car treasure hunts are great fun for all the family and friends.
Its effectively an afternoon fun treasure hunt, driving around the island looking for clues and answering questions, then back to base for a social and BBQ. You don't have to be a member of the Isle of Wight Car Club to join in so bring along as many people as you wish to enjoy the day.
You can have as many people as you want in each car or if you wish you can just do it on your own, the event is not timed so its not a race, but you do have to be back in time for the prize giving.
Sign on and entry is at 2pm
You will leave sign on in five minute intervals to avoid bunching at the start. I reckon it will take a couple of hours so results and prize giving after everybody is back at 7 ish.
BBQ afterwards. Bring your own food and cook it yourselves.Bring your own beer too.

bring chairs so people have somewhere to sit.
last year we played, cricket, sack racing etc, so if you have any ideas for fun games bring them along.
Cost as last year at £10 per car/team.
We also hope to have a trophy for the winning team.
The treasure hunt will be a fairly simple format. Some easy clues and some a bit more difficult/cryptic. If people are attending with children it will be interesting for them too.
The venue for the start and for the social and BBQ at the end is at Brighstone Holiday Centre on the military road.
Unfortunately despite being held in a camp site there is NO planned camping this year 

see you there