The Isle of Wight Car Club organised a non championship Autotest on the 8th of February.

Unlike the normal forward only autotests run by the club, this event was a real test of driving skills.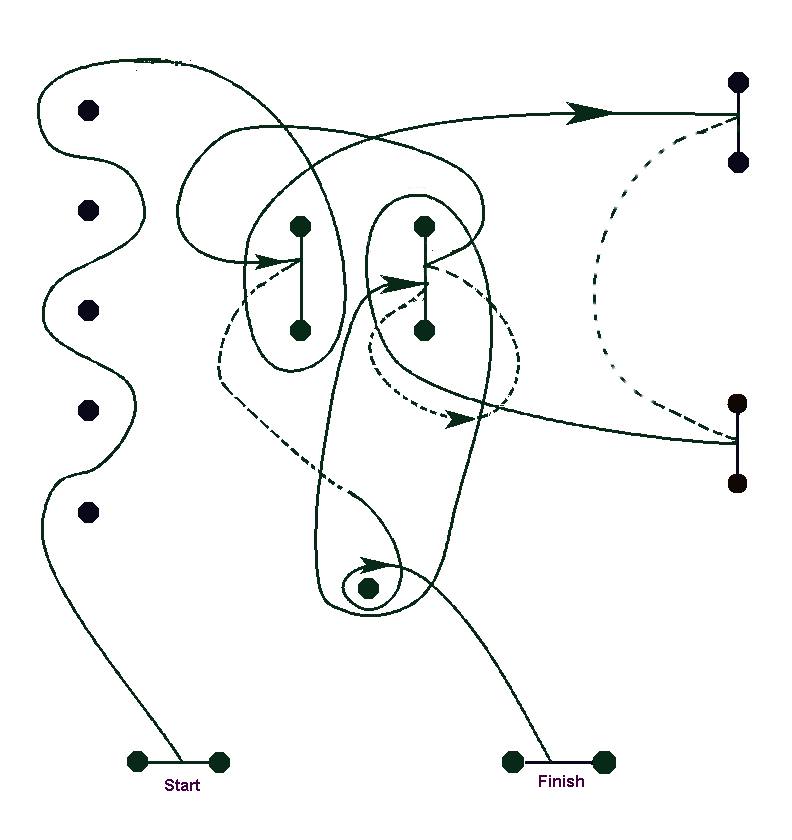 27 drivers entered this event and vehicles used varied from a standard Ford KA to a single seater off road racer.
Autotesting is one of the most inexpensive motorsports available, As many participants had never taken part in this type of motorsport before, the first course of the day was a simple challenge, however, in the the afternoon a more complicated course was set to test everyones driving skills.
This autotest required participants to show their ability to follow a defined route around a set of cones, stop astride lines and change direction using forward and reverse gears. All this was against the clock, so maintaining momentum to minimise time loss during manoeuvres was essential. Handbrake turns, J turns and reversing were the order of the day.
Dean Long demonstrated some outstanding driving skills, drifting his MX-5 with pin point accuracy and topping the points leader board winning this event with a very respectable 5.1 second lead.
Wayne Hole also in an MX-5 navigated the cones with precision and claimed second place.
Toby Allan borrowed his mums front wheel drive convertible for this event and was rewarded with 3rd place proving that driving skills are more important in this type of event than a powerful car, however, don't tell his mum.
Those with larger and more powerful cars also showed their driving skills and had an awful amount of fun by drifting cars such as BMWs and a four wheel drive evo around this tight demanding course.
This non Isle of Wight championship round allowed many drivers an opportunity to have a go at a type of motorsport they had never tried before. The overall opinion was that this was a challenging, fun event and a great way to get everyone excited about the upcoming season of forward only autotests organised by the Isle of Wight Car Club.