The day dawned bright and sunny with the threat of a few showers lingering in the air. This did not deter the 32 entrants to Sunday's forwards only autotest however.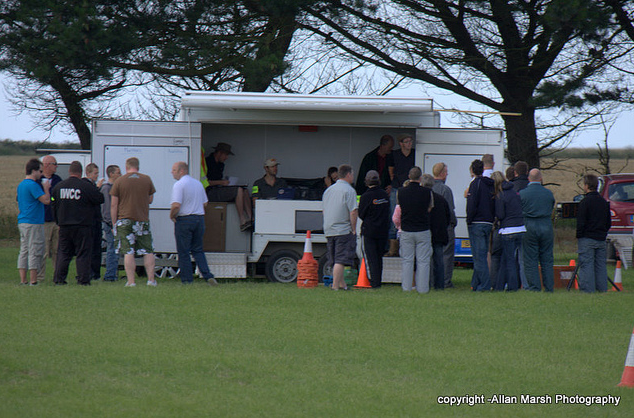 Atherfield has become one of the most valued IOWCC venues and the quiet rural setting provides a relaxed atmosphere for all concerned.
The surface and size of the field always allows for a long course.
The first few competitors were greeted with a slippery grass surface and as it began to dry the impression of a track began to form as the grass wore off. A brief if heavy shower dampened the course but not spirits.
The resultant moisture went as quickly as it came and the times fell.
Front wheel drive cars dominated the field and the leading pack soon divided between those in VW Golfs, Steve Brett in his Mini and Wayne Hole in a Fiesta.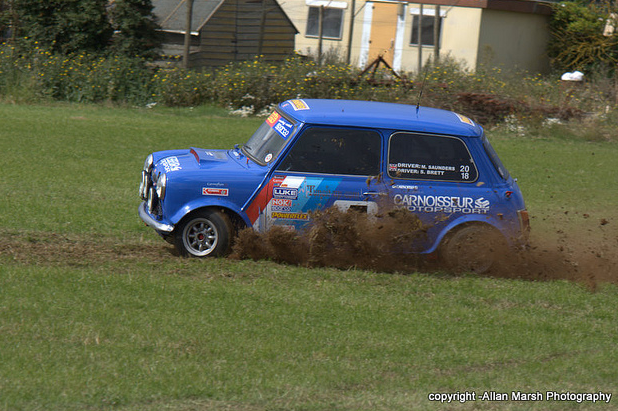 This was all destined to change as the competition wore on and unlikely contender Dean Long asserted his postion in a Mazda MX5 on road tyres, whilst the rest of his peers ran with knobbly off road tyres.
His commendable efforts were rewarded at the close of play with a solid 5th postion, although trumped by Richard Weaver in a lightened but elderly Fiesta XR2, who finished in 4th.
Steve Brett took an excellent 3rd in his tidily prepared Mini, partnered by lady driver Marion Saunders who is becoming faster as she learns the car.
Neil Glasbey was a mere 7/100ths of a second behind Dan Morgan on his way to 2nd overall, both of these drivers in golfs.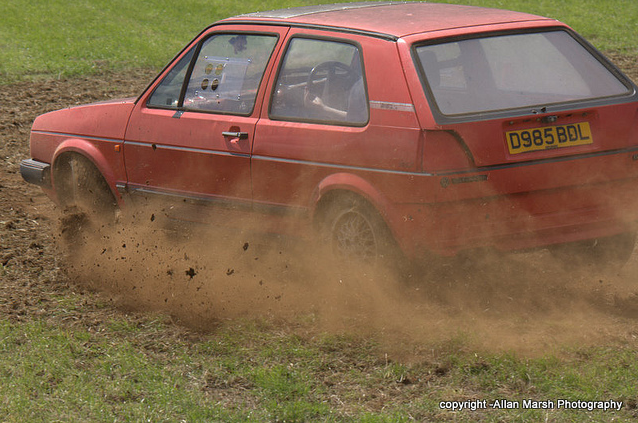 Dan took an emphatic win which was achieved by his third run, with no other drivers able to usurp his fastest time of the day.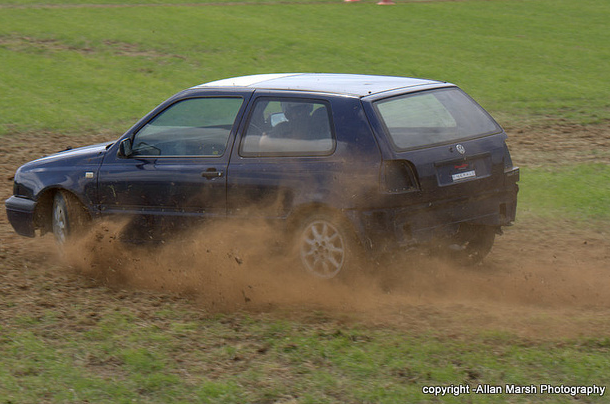 Ross Davidson and Chris Pocock had a competive day in their diesel powered golf as they continue to improve in skill and pace.
Danny Grist had an excellent day with a very creditable run to 6th position in a borrowed Fiesta, the young up and coming driver of 2010 recovering well from his shoulder injury.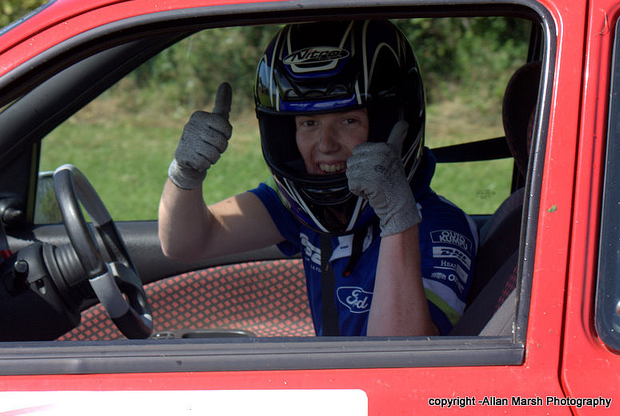 Martyn Cutler and an unusally anonymous run to 10th, although his late arrival probably effected his overall postion due to his lack of seat time.
All in all, a brilliant event and grateful thanks needs to go to Alistair and Jenny Davidson for their hospitality.
Check out this simply awesome video of the day below.