The Belgian Connection.
Quite a number of Island people have been to and competed in rally events in Belgium since 1978, when with our newly built Mk2 Escort, Mike Davidson and I decided to go tarmac rallying.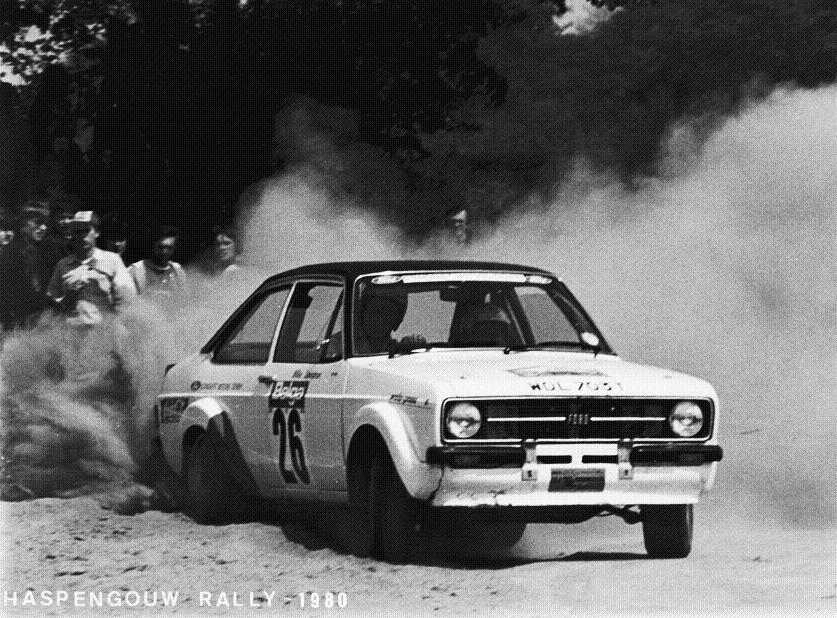 The choice was either Ireland or Belgium.  After seeing an advert in Motoring News for the Condroz Rally we decided to visit the latter, so in early November we and our service crew set off for Huy. At the event Mike met Serge Messine a Belgian man and found they had a shared interest in shooting. Before long Mike was invited by Serge to a hunting party (a days shooting).  During future visits we met up for various events all over Belgium and got to know a great many more competitors and organisers. Those who we became most friendly with lived in or near Ypres.
Through Serge I met Ignace Becquart who was Clerk of the Course for the 24hrs of Ypres, which is one of the biggest rallies in Belgium and currently a round of the Intercontinental Rally Challenge. I went to watch rallying in Rwanda with Ignace and through Serge's driver Gaby I ended up in Dakar watching the end of that event.
Ignace asked if I would represent the Monteberg Sprint in UK as it was that year (late 80's) that it was going to be International.  Five British crews entered and Will Gollop in a Metro 6R4 (equipped with tyre warmers!) won at a canter.  By then our rallying had ended but we have been back to Belgium every year since.  James Kingswell was a regular in his MK2 Escort and more recently Will Nicholls has competed and won the event several times. As well as them other Isle of Wight representatives and erstwhile club members who have competed have include Duncan Waite and Mark King. Lots of other club members have watched and provided service for crews and all of this is in part I feel the product of a chance meeting in the Hotel due Fort in Huy 30 years ago, with various influential people within Belgian motorsport.
Sadly Serge died just before Christmas 2008. 
We have entered a new phase however and are continuing to foster our existing friendships, whilst Richard who has competed on several occasions at Monteberg and completed Ypres in 2010, is forming new.
Terry Weaver