Each year before the IOWCC championship gets underway, the club likes to organise a taster event. The idea is for people to have a go at our sport without any pressure and hopefully realise how accessible club motorsport can be and more importantly how much fun it can be.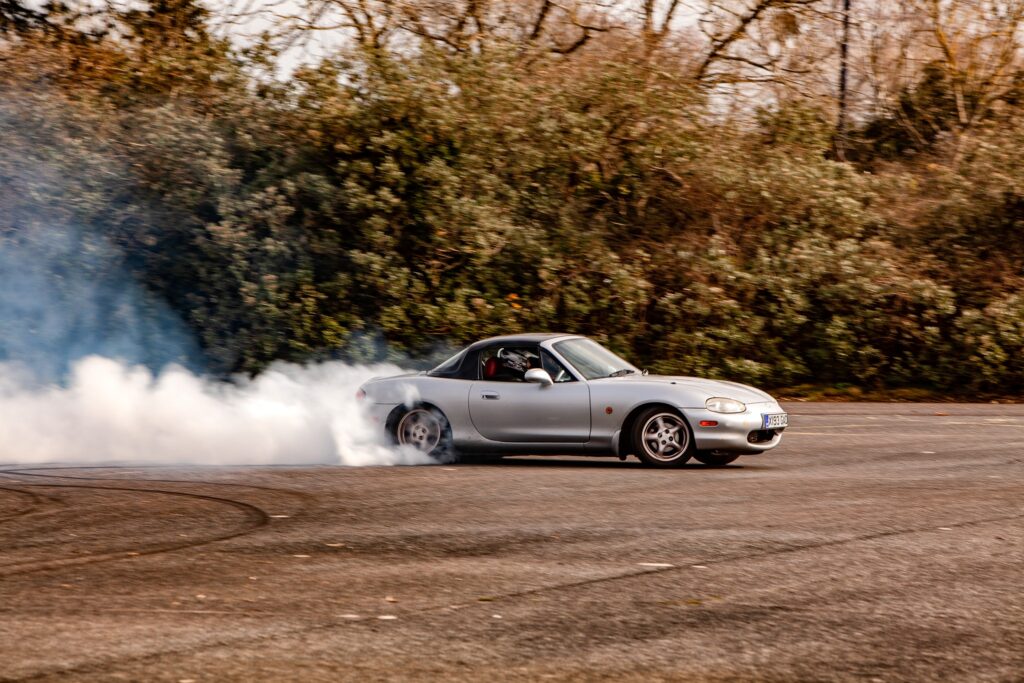 This years event was held at BAE systems and 26 drivers brought an amazing variety of cars to either try auto testing for the first time or to treat the event as a shake down for the 2022 season or for the Sandown Sprint only a few weeks away.
Cars of note included Neil Glasbey's Healey Jenson and the Greenens' Civic type R.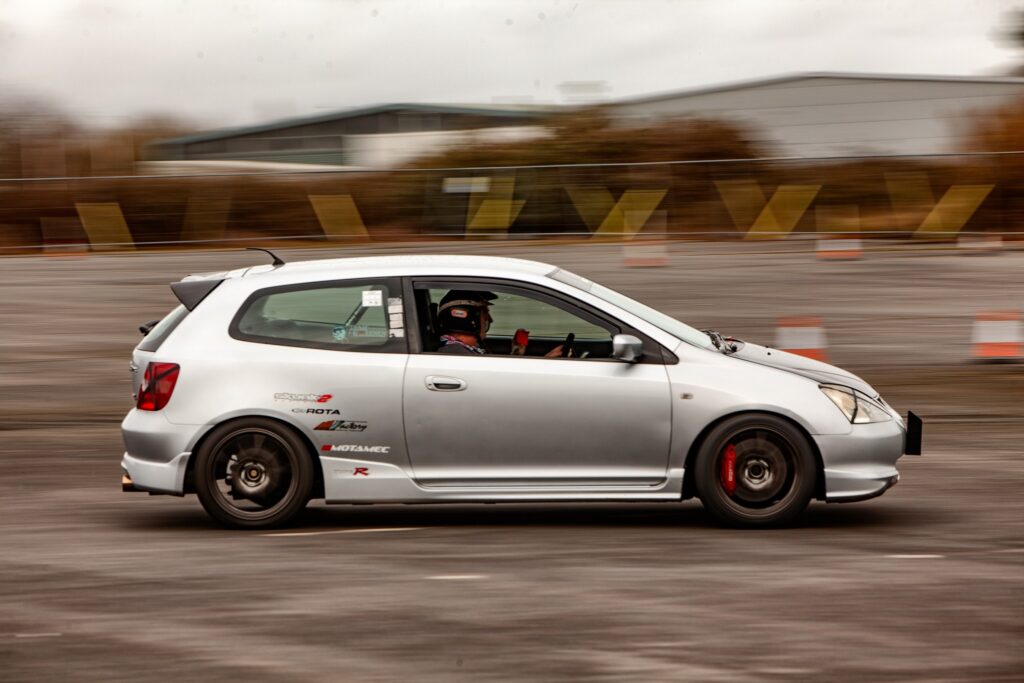 Neil has to be commended on his driving skills and the excellent handling of this big classic sports car. I am sure it will get a lot of attention at the Sandown Sprint.
Chris and Adam Greenen's Civic R has not been used for many years as they were now sprinting and hill climbing in a very rapid single seater, however, single seaters are not permitted at the Sandown sprint so it was pulled out of mothballs and this was its first shake down.
These were not the only new cars to be unveiled on the day, Steve Glass and Sue Brett now have a Peugeot GTI 180 (180 being 180BHP) and Cathy True is the proud owner of a BMW Cooper S.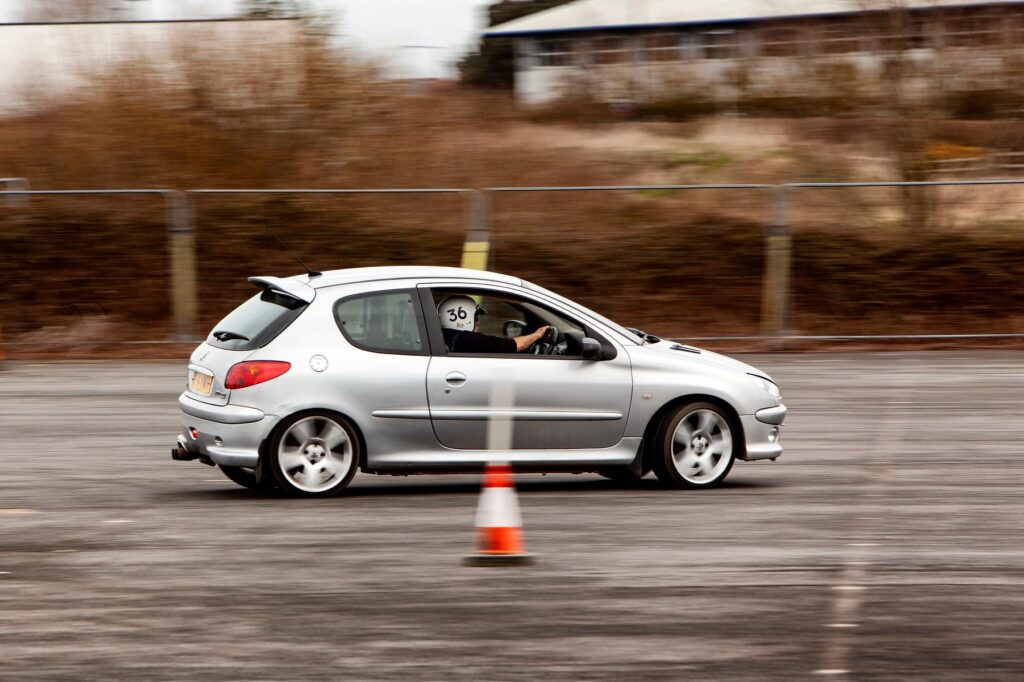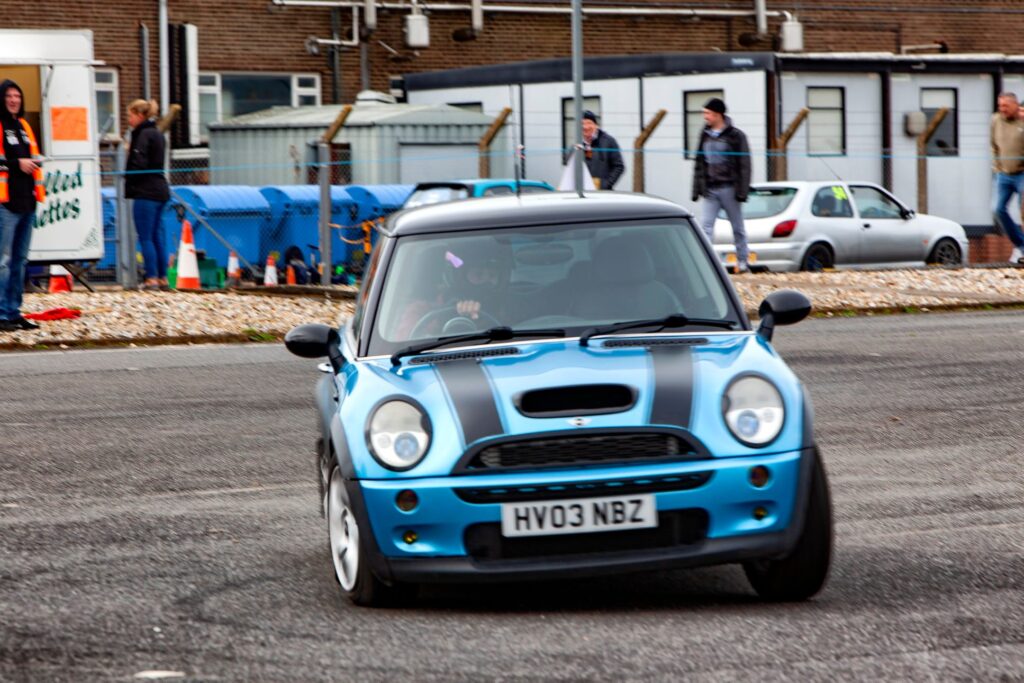 Andy Williams was also shaking down his new Cooper S in preparation for the sprint but something tells me he will be back behind the wheel of his special come the start of the Autotest season.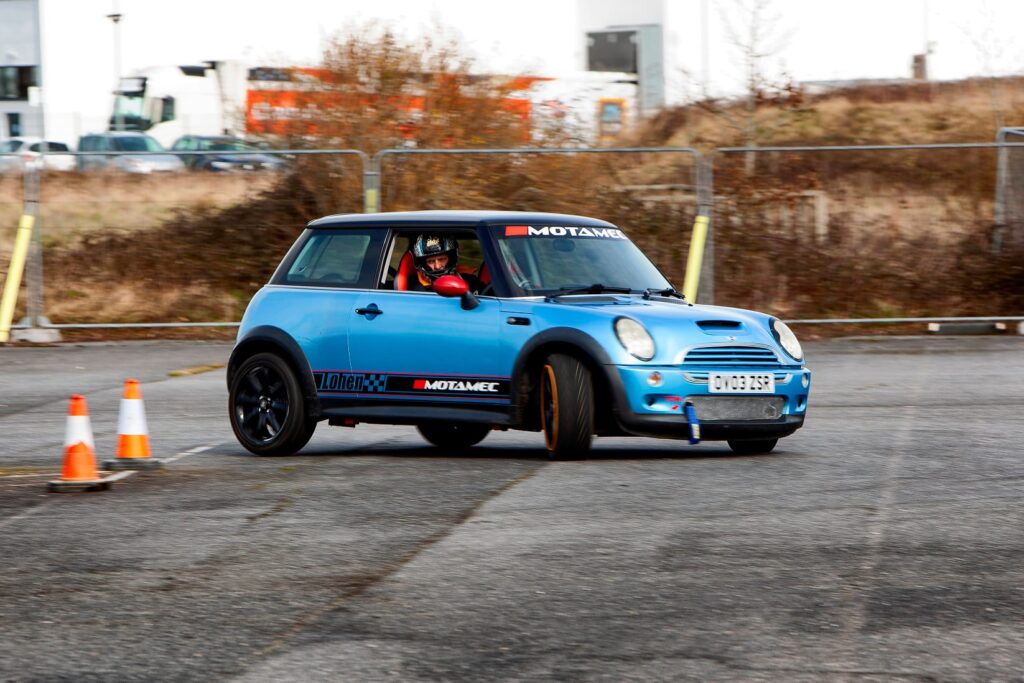 Youth Drivers Millie Blake and Vinnie Whittington had a very close battle for the honours of the fastest youth of the day but it was Vinnie who gained that tile.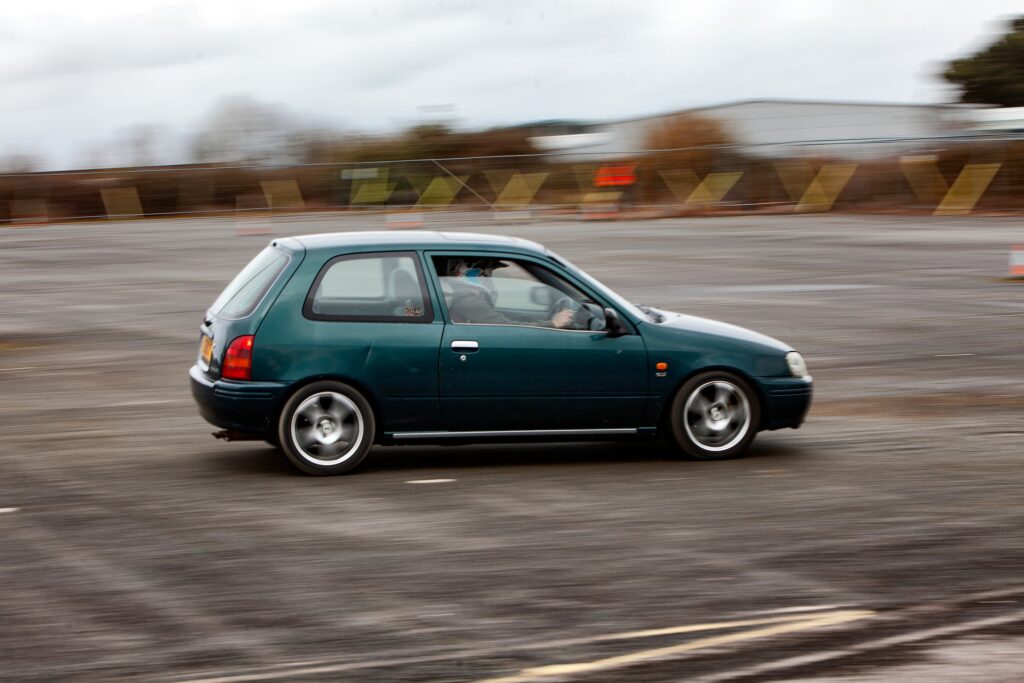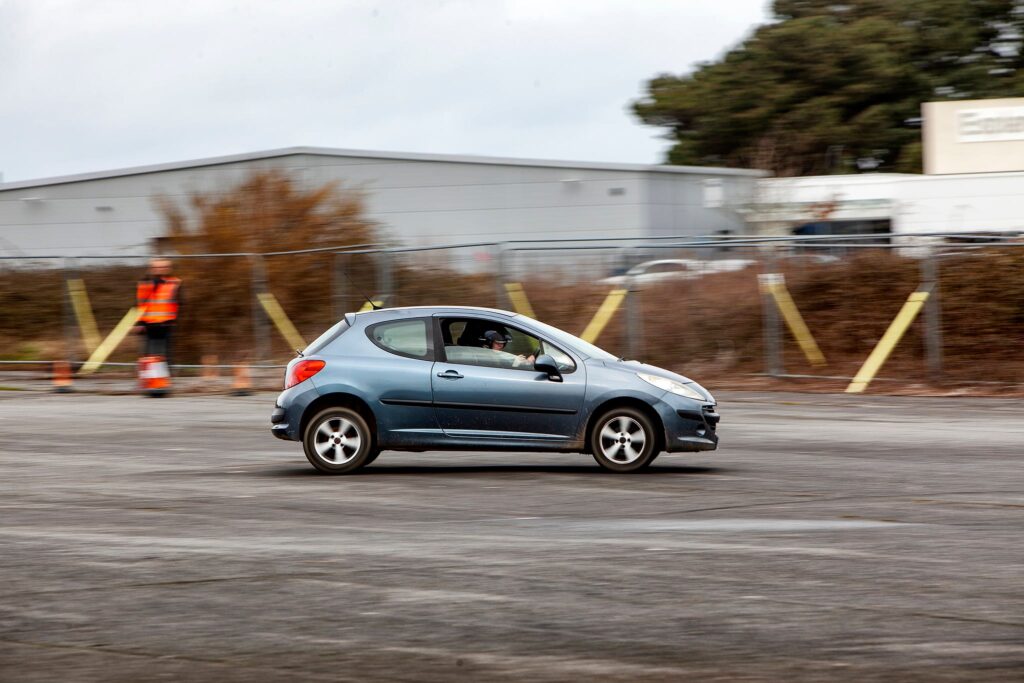 It is amazing and inspiring to see Mille hustle her huge car around the cones despite needing two hand to apply the hand brake.
After a competing in class 1 last year the fastest Lady of the day went to Cathy True in that very nice Cooper S.
Class 1 went to Gordon Bushell in his smart car, Class 3 went to Steve Staff in his Nissan Micra and class 4 and 3rd place over all went to Dave Leppard in his modified MX5
The battle for the fastest car of the day was between Wayne Hole and Kevin Richardson in their standard class 2 MX5s. Kevin concentrated on producing a smooth runs, slowly improved on his time as the day went on, however, Wayne spent the morning having fun getting his car sideways and giving rides to fellow club members. Only in the last 2 runs did Wayne focus on nailing a fast time
In the end Wayne missed out on the top step by only 2 tenths of a second giving him second place over all with Kevin achieving the fastest time of the day.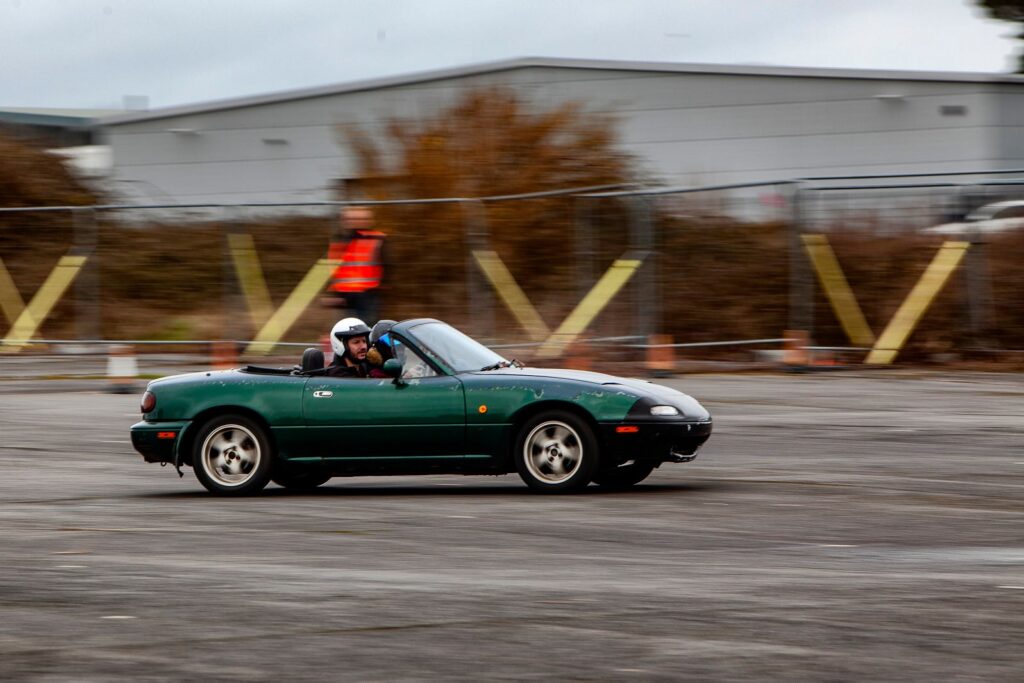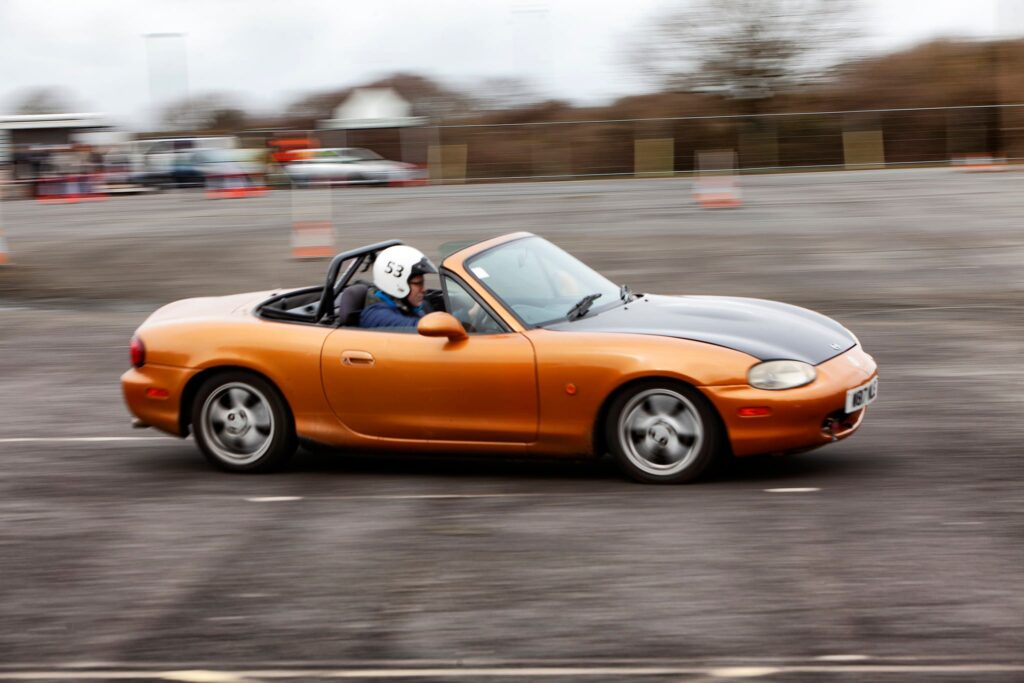 With these 2 drivers producing the times that they did in completely standard cars is testament that you don't need a modified or performance car to be competitive at car club, so if you have always wanted to have a go at motorsport, don't find excuses – just do it.
Membership is £30 a year, each event is £20 and if you have never competed at car club before your first event is free. For more information about how to get started visit our website www.iowcc.co.uk