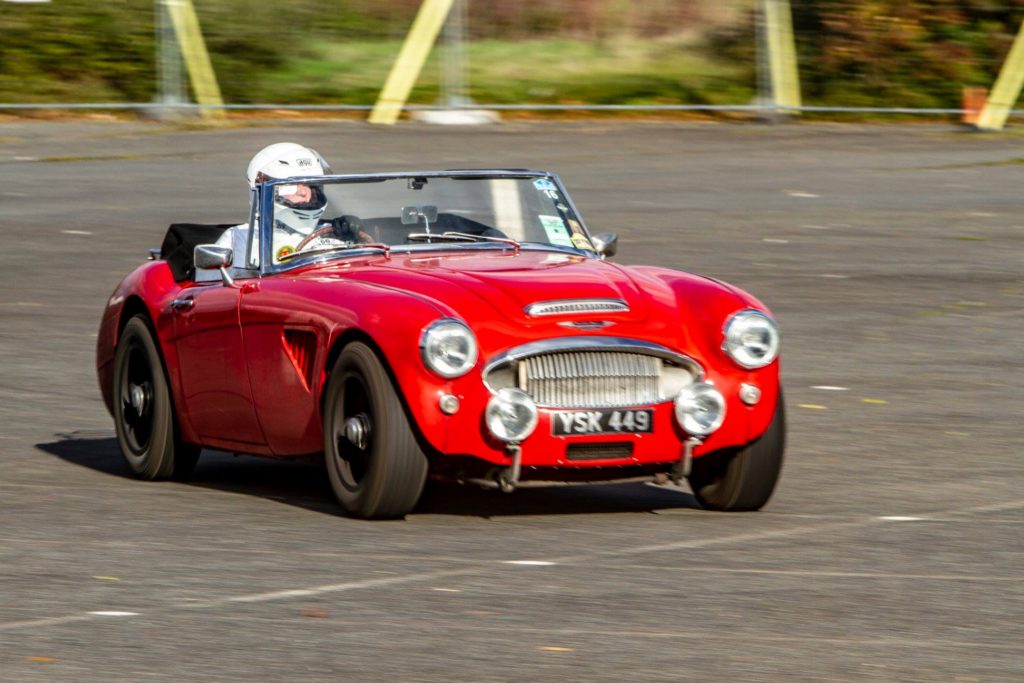 Every autumn the Isle of Wight Car Club hold their annual event where drivers have to not only be fast but consistent over 2 days if they want their name on the coveted Turbine Trophy. For many years the Austin Healey Club have been making their annual pilgrimage to try and wrestle the coveted Turbine Trophy from the Isle of Wight Car Club.
Saturday's event was held at BAE Systems in Northwood. This venue allows drivers to push the limits of traction as there is plenty of room in this large spacious car park.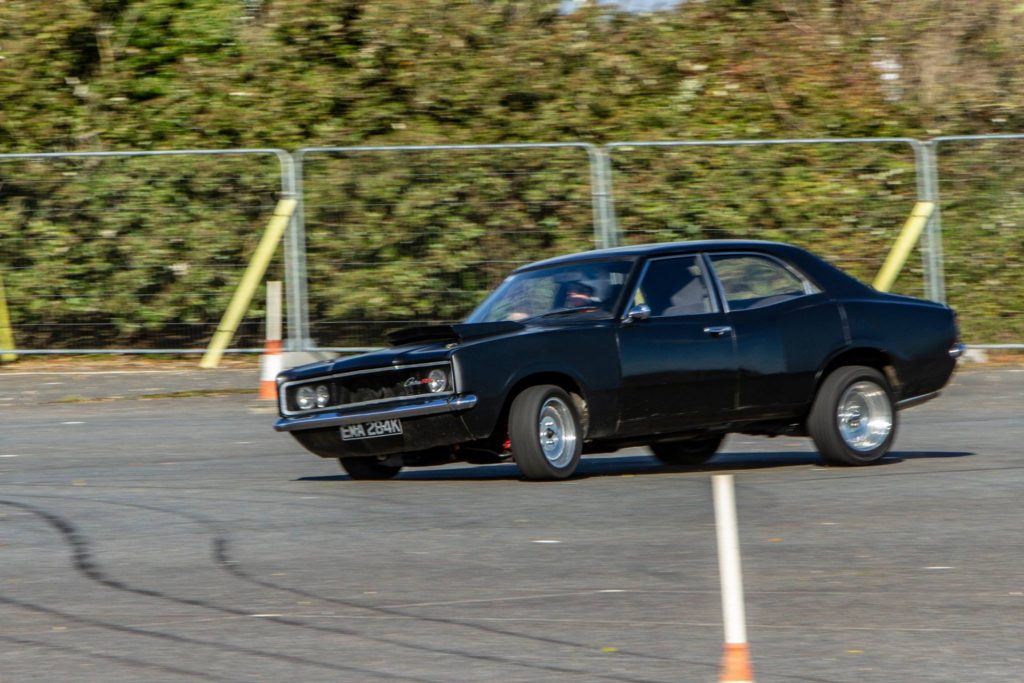 The Healey boys and girls always bring some entertaining cars and this year amongst the smattering of very fast MX5s there was a Mini pick up and an amazing looking Ford Cortina that, if you squinted from a long distance, looked just like a Dodge Charger.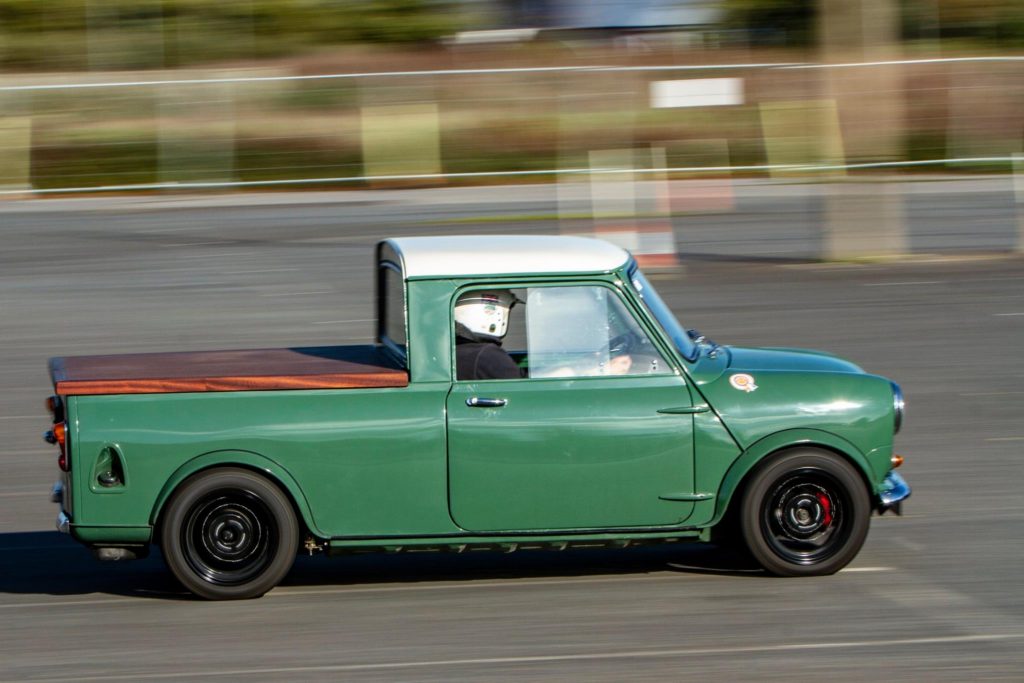 Ricky Sheppard was looking to retain the turbine trophy for another year. Driving Steve Wells' Sub Zero, he was the fastest driver in round one. Chris Wilson was not far behind followed by Ryan Munt who was back out of retirement in his MX5 turbo powered Locost.

The track was open and wide allowing drivers to push their cars and by round 4 many drivers pushed a little too hard and cars were dropping like flies.
Ricky Sheppard was knocking on the door of a sub minute time but managed to shear 2 rose joints in the rear suspension of Steve's Sub Zero, putting them both out of action.
Gordon Clark driving the Cortina Charger was unable to perform a correct test all morning and on round 4 broke his rear axle. Despite our club members trying to find someone who could supply spares for a 3ltr capri axle, Gordon decided to call the tow truck and call it a day.
Chris Greenen in round 4 finished in the stop box in a cloud of smoke and only at that point did everyone realise that the oil cooler hose on their Mini had come off and deposited oil over everything in their engine bay but also half the track.
After lots of kitty litter and hard scrubbing the venue was re-opened for action, however, nobody managed to get close to the time set by Ricky Sheppard back in round 3 giving Ricky the honours of standing on the top step of the podium winning round 12 and a 0.92 second lead over Ryan Munt who finished 2nd. 3rd place went to Steve Wells who had also bagged a very good time before Ricky broke his car. Fastest lady was Hannah Thompson and the fastest Healey driver was Oliver Chatham in his very modified MX5.
We are now trying hard to acknowledge our class winners because it's just as hard to win against your peers in your class as it is for the fastest drivers to win the event. From now on class winners are given a class winner sticker and asked to join in with the podium photograph. Class 2 winner was James Robbins in his Clio, class 3 winner was Adam Greenen in his classic Mini, class 4 was Danny Grist in his race MX5 and of course class 5 was Ricky Sheppard in Steve's Sub Zero.
The champagne presented to the podium was kindly donated by Young Plumbing.
Most drivers either went home for an early night or stayed up all night fixing their cars but you can be assured the Healy boys and girls did neither, they are renowned for partying the night away.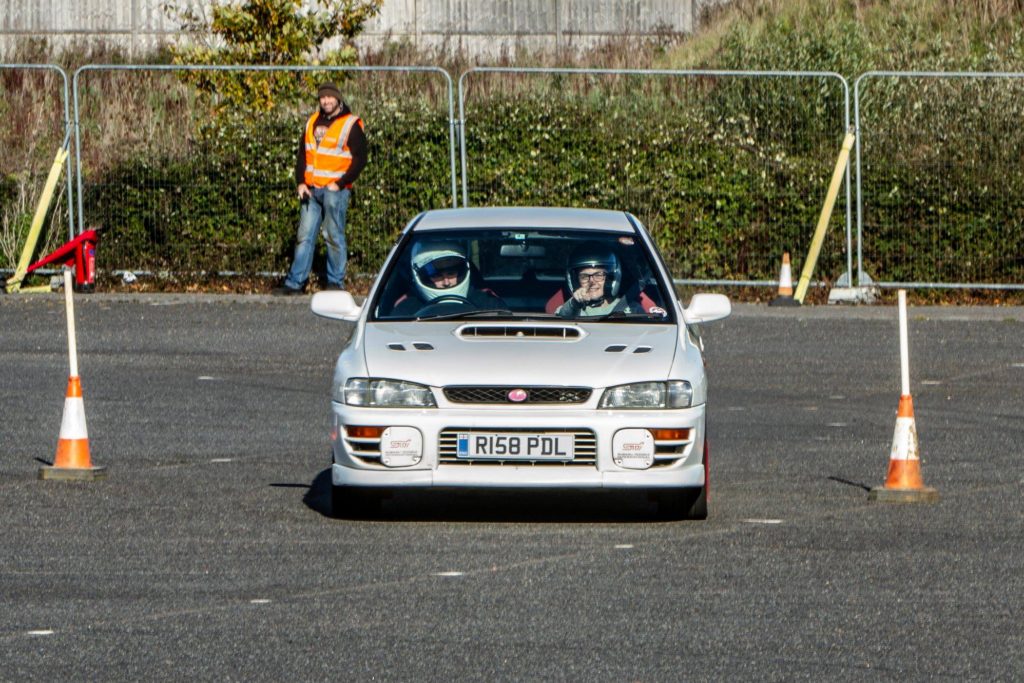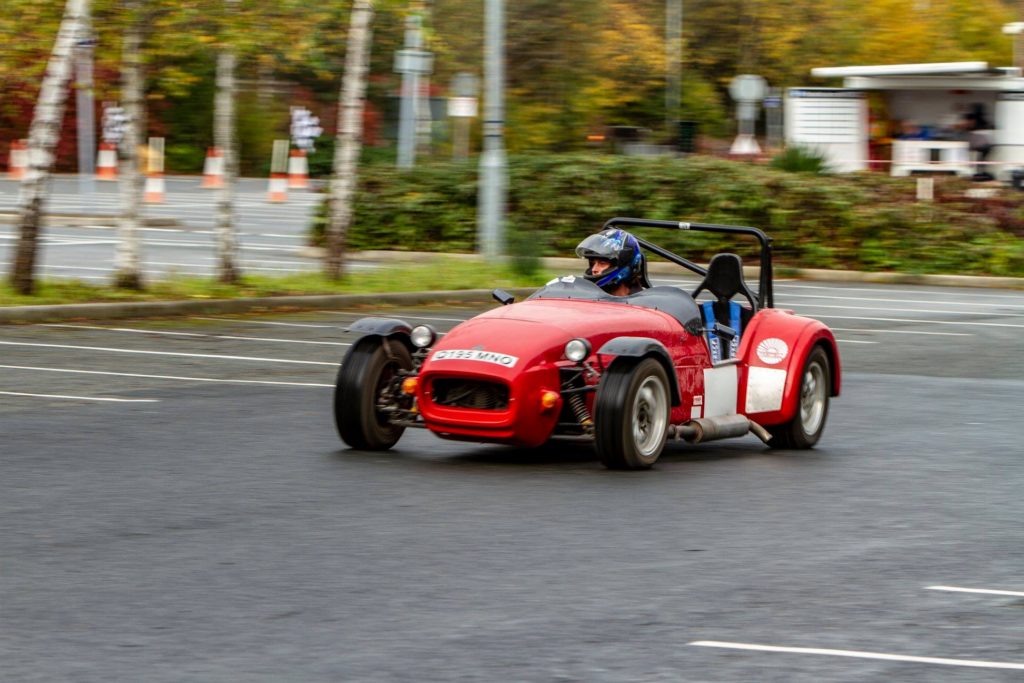 Day two at the College car park is a much tighter venue and with many raised curbs there is little room for error and more suited to the smaller more agile cars. And normally power sliding and drifting is a no no, however nobody told this Kevin and Zack Lower who had joined us for the Healey weekend in their fantastic mk2 RS200 Escort. These boys have the skill and talent to thread this car around the circuit in a ballet of sideways action and the onlookers love them for it.
It was good to see Richard Weaver bring his Suzuki Swift to Sunday's event and Steve Wells managed to get his car fixed over night. Sunday looked like it was going to be an epic battle for the coveted Turbine trophy award.
However, it was Chris Greenen in his classic Mini who postest the fastest time in round one followed by Jo Moore and then Richard Weaver. All the top names from Saturday seemed to be having issues. To Win the Turbine trophy you need to not only be fast but consistent as the times from each day are added together and the lowest combined time wins.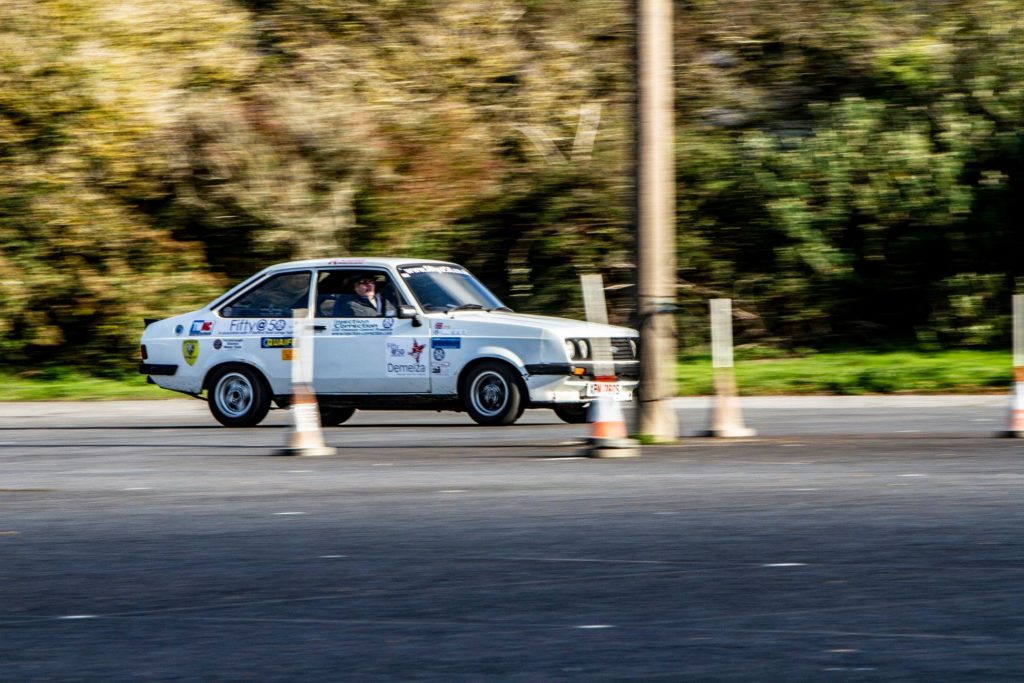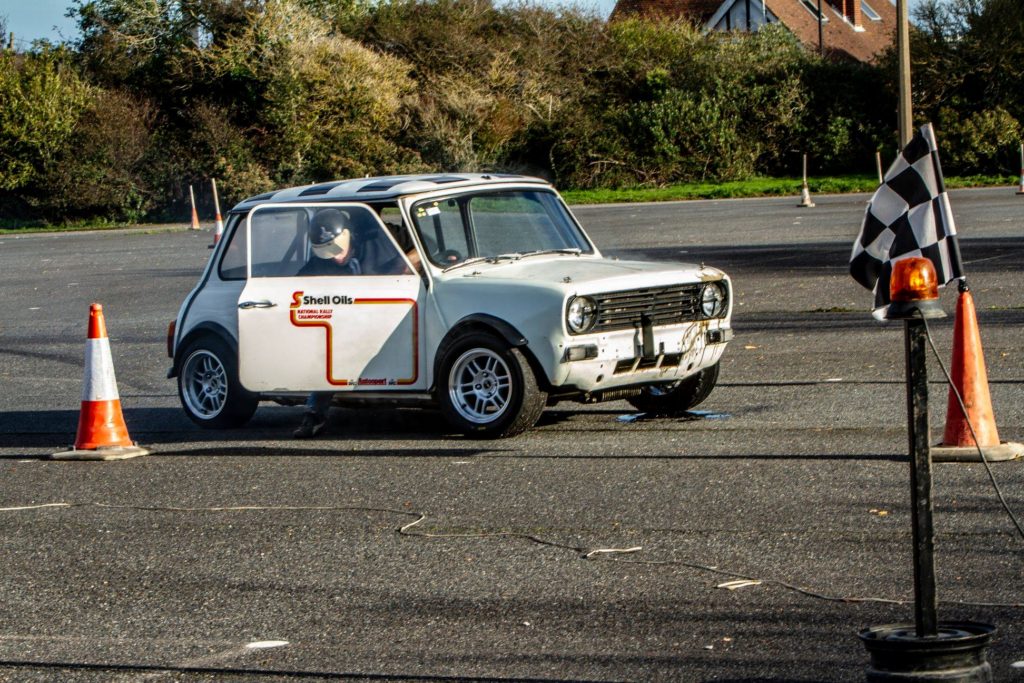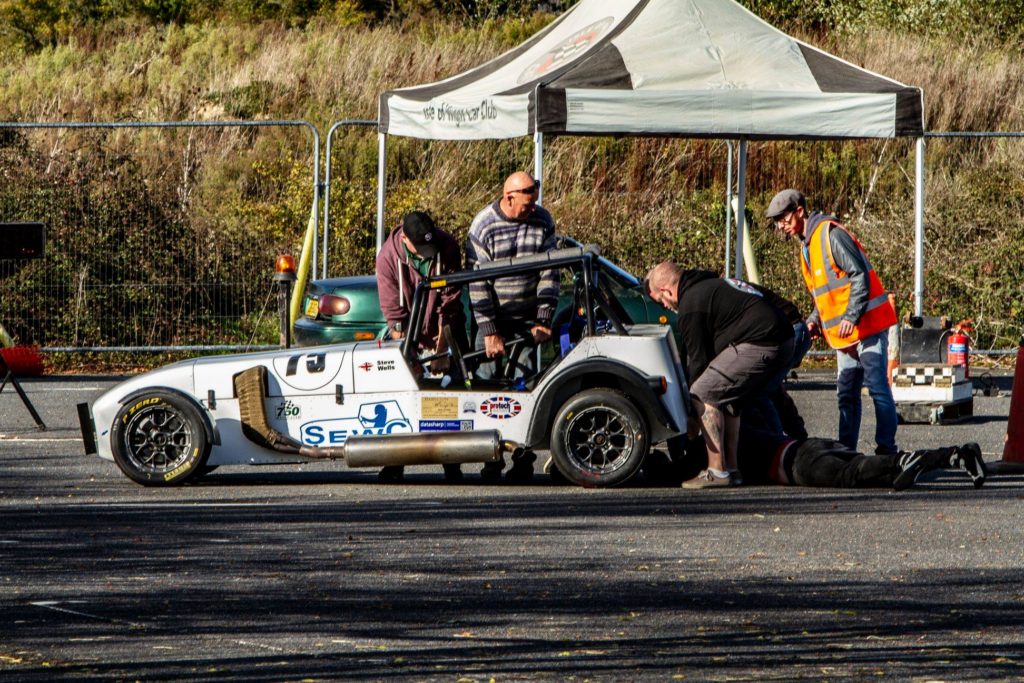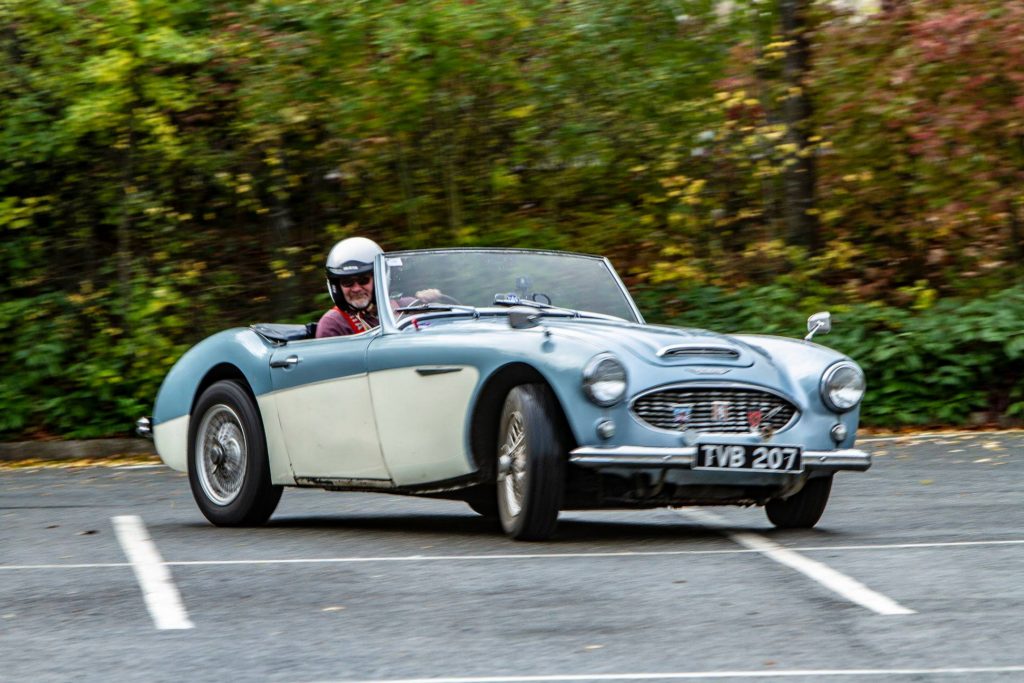 Adam Greenen took the lead in round 2 but Ryan Munt finally managed a clean round in run 3 and placed the fastest time so far.
Gerald Wilby our resident Healy competitor was joined by only one other Healey this weekend in the form of Hylton Read is his amazing Healy 3000. Both are vey brave men driving their very expensive classic cars around this venue, however, we are glad they choose to.
Ricky Sheppard and Steve Wells were out of contention for the trophy this year as they were well down the table on day two and by run 5 Ryan Munt had it in the bag with no need to do a 6th run, however, he did as there is no greater pleasure than humiliating your competitors by showing them you can go even faster if you wanted to.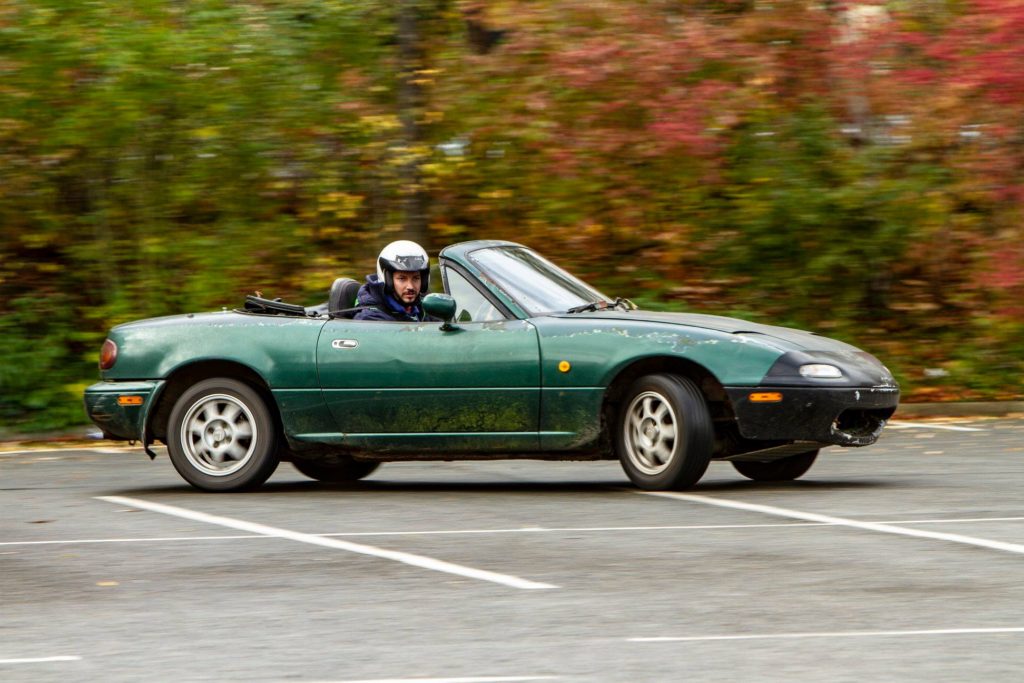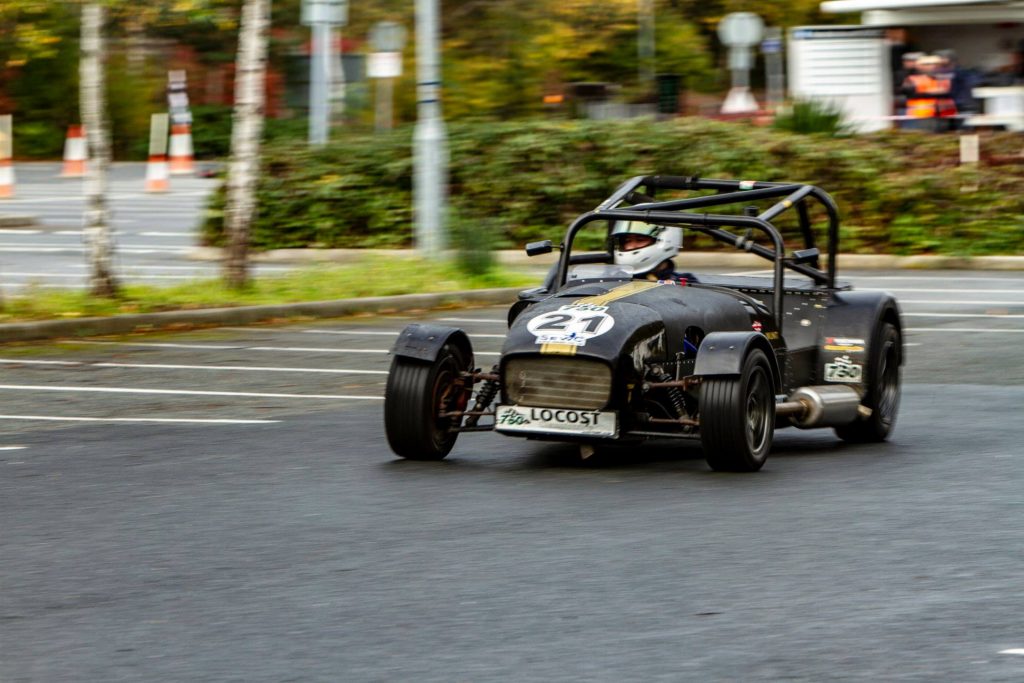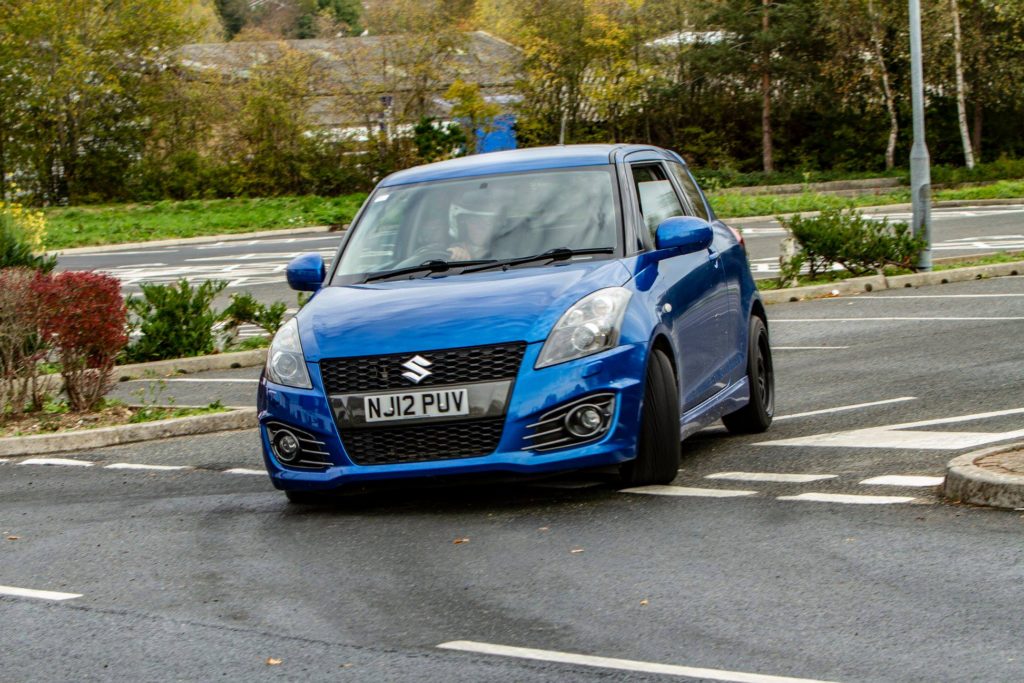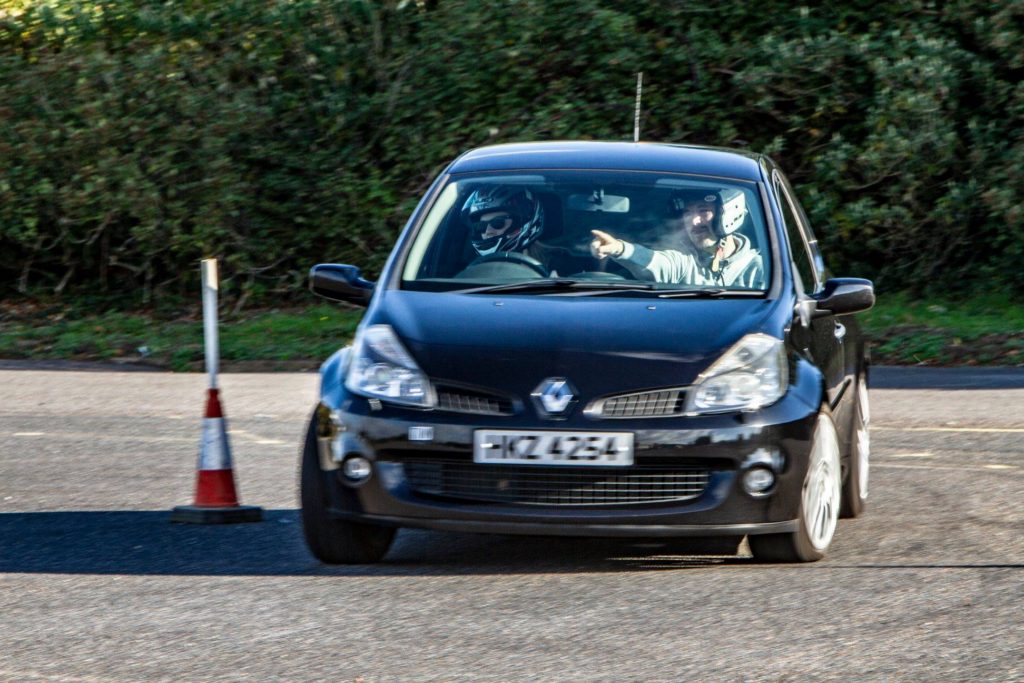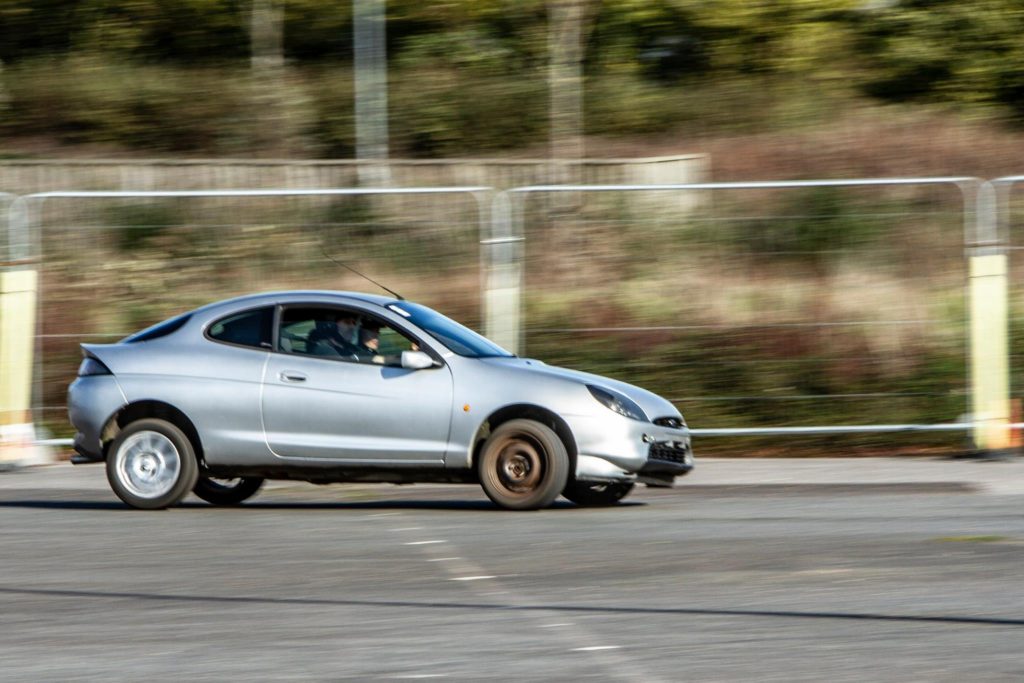 Ryan as expected took the top step of the podium for the day also being the fastest in class 5. Adam Greenen took second place and the fastest in class 2 and Chris Wilson took the 3rd step. Wayne Hole won class 3 and Jo Moore class 4.
The champagne presented to the podium was again kindly donated by Young Plumbing.
The weekend results and presentations were held at the Bargmans Rest in Newport.
Hannah was presented with the fastest lady of the weekend award. Jack Chatham was the fastest classic (tax exempt) car from the Healey group in his classic min pickup, the fastest modern car was Sam Steeper in his MX5. The Spirit of the Weekend award went to Hilton in his Austin Healey 3000. The Isle of Wight Car Club's class 2 was won by Wayne Hole in his MX5, class 3 by Adam Greenen, class 4 by Jo Moore and our event winner, who also took home the coveted Turbine trophy, was Ryan Munt.
As always we would like to thank the Austin Healey Club for continuing to support the Isle of Wight Car Club in this historic event and we look forward to seeing them again next year.
The club final championship event will be held at Fort Street in Sandown on the 24th of November. Please see our website for more details