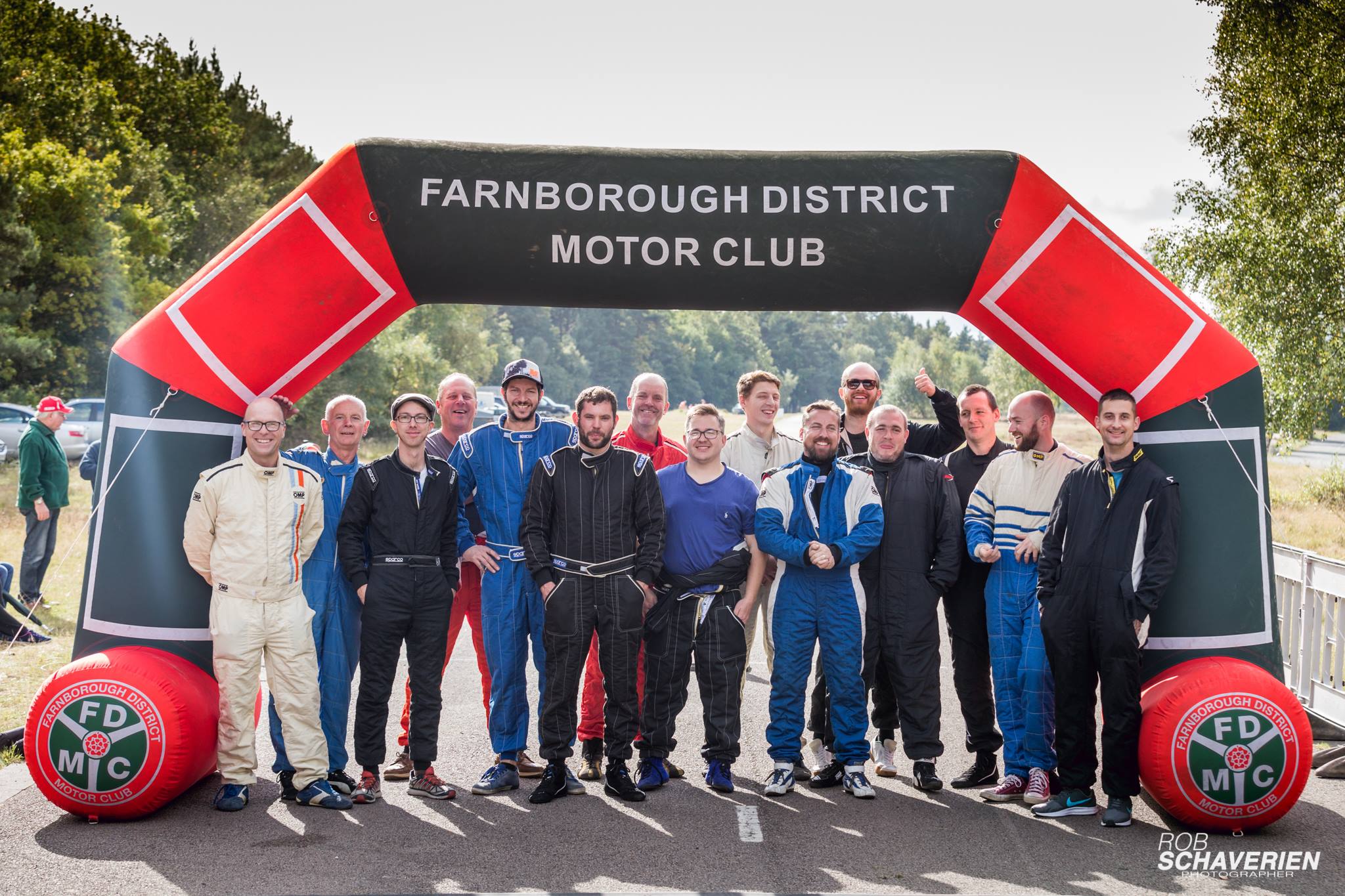 15 members of the Isle of Wight Car Club joined the Farnborough and District  Motor Club at the at their Sprint Royale on the 8th of October.
The connection between the FDMC and the IOWCC started back in the summer of 2017 when the island hosted a round of the Southern County Autocross Championship.
So they could compete at this island event, many members of the IOWCC joined the MSA and obtained their class B licence, purchased the regulation helmet, overalls and gloves.
The Isle of Wight Autocross was a complete success and it looks like the island will become a destination in the years to come for future events.
Now armed with the necessary licence and safety equipment to compete in MSA speed events, the IOWCC became an invited club at the FDMC Sprint Royale.
The up take for this event by IOWCC members exceeded all expectations and the range of cars that members competed in were varied and included everything from  standard unmodified MX5s to highly modified production cars, stage rally cars and a smattering of LoCost circuit racing specials.
Many members had never competed in such an event before and the FDMC made every effort to ensure all that took part had a positive first experience of sprinting.
The IOWCC also produced some pleasing results at this event.
Mike Hughes placed 10th overall and 2nd in class 8 in his Lotus elise. Toby Allan placed 9th overall driving his highly modified MX5 and won class 5 with a substantial lead and finally Steve Wells in his Locost won his class and came 5th overall. This was a fantastic achievement and he was only stopped from placing higher by much more powerful machinery that included 2 Radicals, a Nissan GTR and a monster of a Mitsubishi EVO 6.
With the seeds now firmly sowed and the interest in speed events growing within the IOWCC, I can guarantee there will be many members campaigning at sprints and hill climbs throughout the country in 2018 and the IOWCC are continuing to look into the feasibility of running their own speed event on the Isle of Wight.
The Isle of Wight Car Club would like to thank the Farnborough and District Car Club for all their support in 2017 and look forward to further motor sport links together in the future.