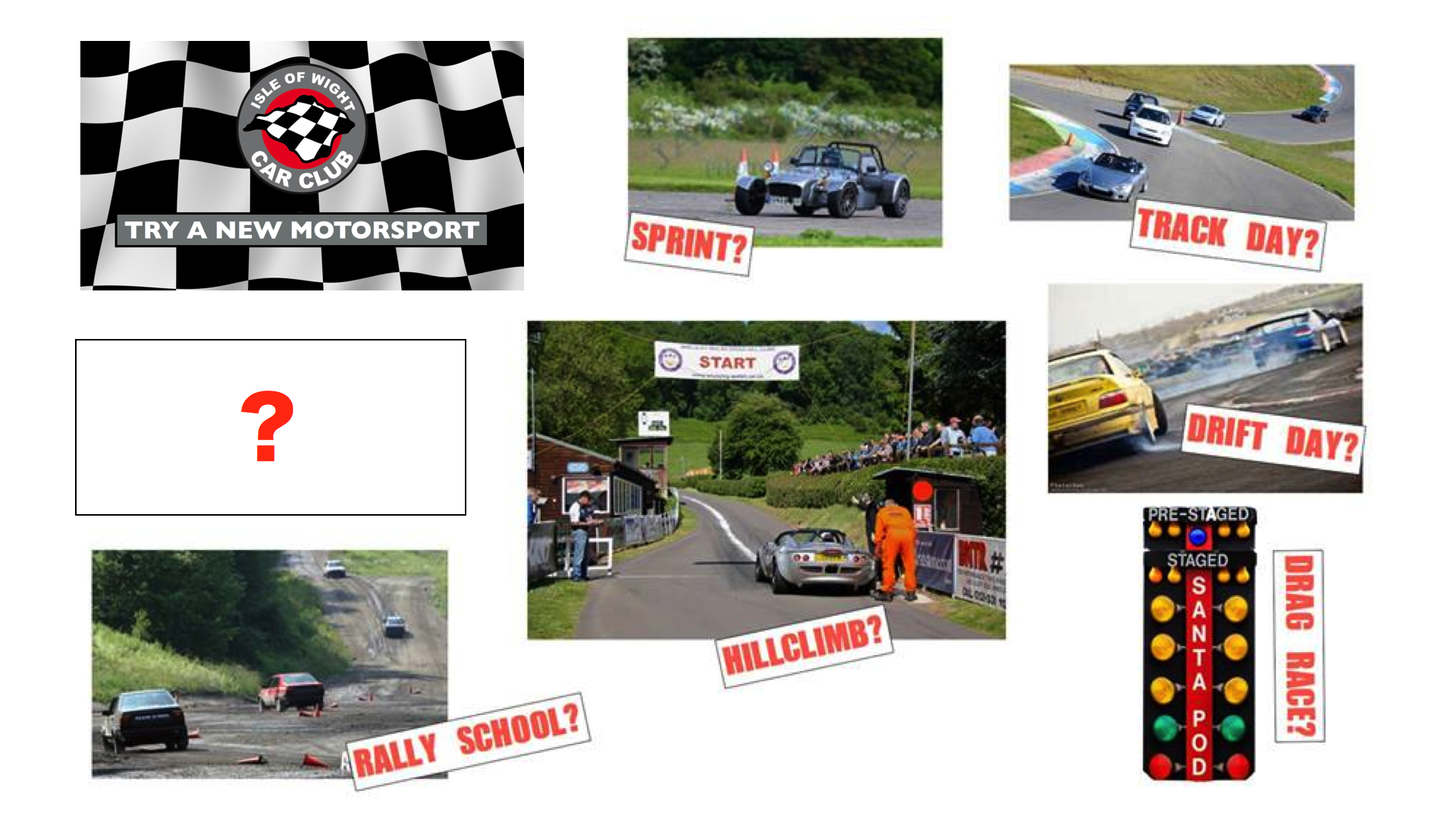 Last year we had the idea to start –  Try a new motor sport day. Have you ever wanted to take part in a different type of motorsport but never known how, what is needed or just did not want to do it on your own? Well this is for you.
Every year we plan to organise a club trip to take part in a different form of Motorsport on the mainland.
In 2016 we went Hill climbing at Gurston down and it has now become an annual fixture.
We have plenty of club members with experience that can hold our hands and tell us what we need to do. We will hopefully be able to get a discount of ferry fares.
However, before we even think about starting this new event we need to know what type of motorsport you would like to try?
so please if you are able visit the event on our Facebook page or email the club with your suggestions.
Once we have a good feel of what people want we will find a date that fits into our car club calendar.
This is going to be fun 🙂