The last round of the Isle of Wight car club unsealed surface season was held at Knighton sand pit.
Chris Wilson had more points than he needed to be crowned the USS champion of 2016, however, this was not going to stop him from attempting to win all 4 Knighton events of the season.
There are trophies for the overall USS championship as well as for each class. It's a bit complicated but basically there are 1st, 2nd and 3rd place trophies in each class up for grabs as long as there are enough competitors who have competed in a minimum number of events.
Many of these class trophies had yet to be decided and almost all of the 17 competitors who attended this event were fighting to have their name engraved and immortalised in Isle of Wight car club history.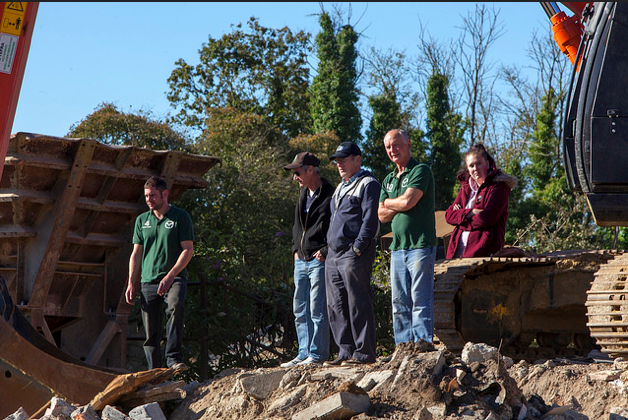 This amazing venue requires drivers to be able to navigate a mix of terrain, unlike the previous event at Atherfield where times are guaranteed to improve throughout the day. Being an active sand quarry the ground is covered in small stones and this makes the first few runs like driving on an ice rink, on the flip side, the sand sections are smooth and grippy.
However, as the day progresses the stones get brushed away with each car but the sand section becomes slow and rutted.
In class one Steve Glass was trying as hard as he could to stay close to the time posted by Ricky Sheppard, however, Ricky and his Rover 45 seem to have some form of symbiosis as not only was he uncatchable in class 1, he finished 6th place over all.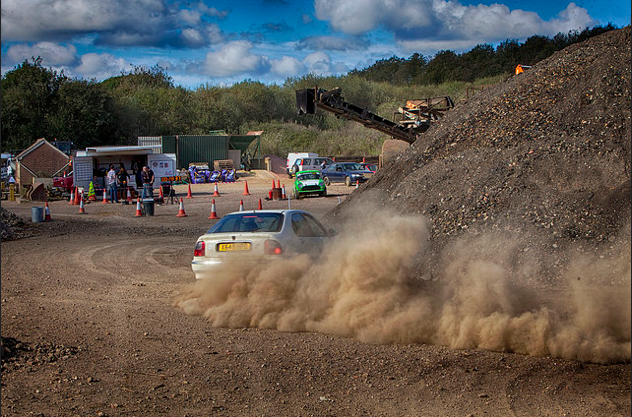 Class 2 consisted of 2 MX5s driven by 6 drivers, Dean Long is a master of controlling these cars and finished at the top of class 2 and 5th place overall.
Class 3 had Marion and Steve Brett battling against Dan Young in their classic Minis. Dan initially struggled to remember the course but once he knew where he was going there was no stopping him. Dan finished top of class 3 and 8th place overall.
All wheel drive Subaru Imprezas were the weapon of choice in class 4. These cars may have the power and grip but threading these large cars through the cones requires a special kind of driver. Steve wells scuppered his chances by taking too tight a line around one of the sand piles and getting his car that he shares with Jill broomfield stuck, luckily not before Jill posted a time quick enough to clame the fastest lady of the day award. Dan Morgan however kept all 4 wheels on the track and stood on the second step of the podium at the day's close.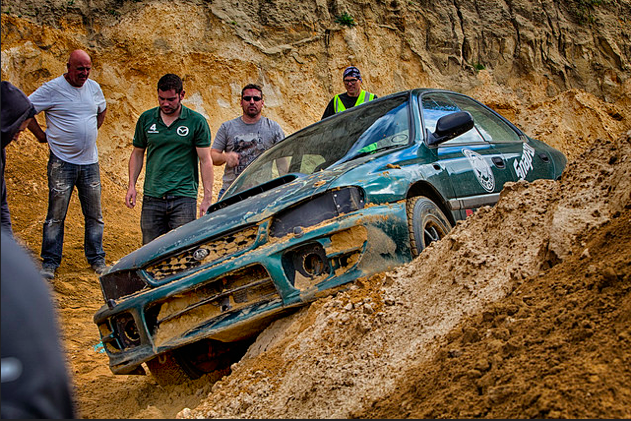 Class 5 is for cars that don't fit into any of the other classes. Chris Wilson and Andy Williams were sharing their single seater ex Autograss special. All seemed lost when mid-way through the day Chris Wilson launched his special off the start line but instantly broke his throttle cable. To many other competitors this would have meant disaster, however, Andy and Chris know from bitter experience that a good spares package can save the day. Once the spare throttle cable was fitted both were fighting for the top spot. With such quick times on their 5th run, there was no need to go out on their 6th, Andy was content with 3rd place overall and Chris took the top step on the podium.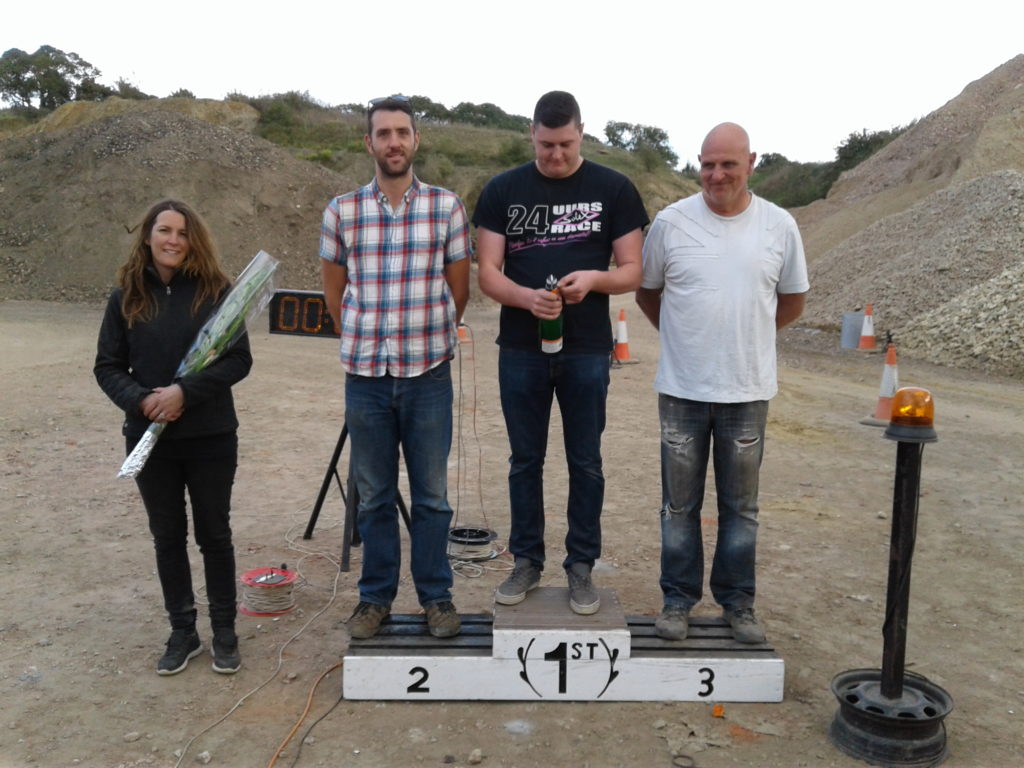 With Chris winning every round held at this venue this year he truly is the King of Knighton.
Images (apart for the podium) by Allan Marsh