Only 21 drivers entered round 10 of the Isle of Wight Car Club's unsealed surface event at Atherfield.
Disappointing in one respect, but it meant more championship points for those that turned up.
Despite heavy rain over night the large open grass field was bone dry and stayed dry for a great day of grass roots motorsport.
As usual the first few runs on this lush green grass are very slippery and many drivers use this as an excuse to practise their drifting.
By run 2 Chris Wilson in his single seater special was knocking on the door of a sub minute run with a time of 1:00.05, not far behind was Steve Brett in his classic mini.
Atherfield is unique in that as long as the weather holds out, run times drop very quickly as the day progresses. This is in part due to the drivers learning the course and driving faster, but also, as this field unlike Haslet farm is never ploughed, the grass wears away with each car, so the course becomes more and more tractable and unlike a ploughed filed the soil is hard and not prone to rutting.
The down side of this is, if a driver deviates from the worn course, they will end up on that lush green grass and traction and steering will be lost.
The class 1 battle was between Sue Mitchell, Steve Glass and Ricky Sheppard and as usual Ricky astounded everyone with his ability to pilot his beige Rover 45 round the course faster than many purpose built modified cars.
Joe Charalmbous was competing against the Long family and the Richardson family, each in their respectively shared MX5s. Dean Long put his drifting skills to good use and claimed the top spot followed by his father Tony Long. Kevin Richardson was not far behind and was joined by his father Barry Richardson and new member younger brother David Richardson.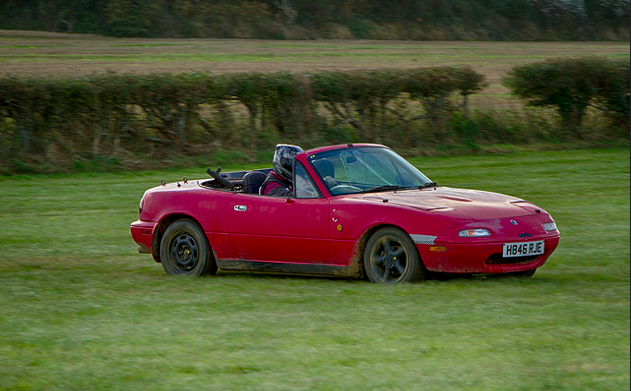 Just as class 2 is monopolised by MX5s, class 3 seems to be the domain of the classic mini. Dan Young almost did not make this event as he could not get his mini to start. But again the camaraderie of the club members came to the fore as drivers scrambled to get Dan on the track. After John Dutch diagnosed the issue as spark plugs, Dan was able to complete against Marion Brett and Steve Brett in the last 3 runs of the day.  As with any new build there are going to be teething issues, however, already Dan's mini is looking very competitive.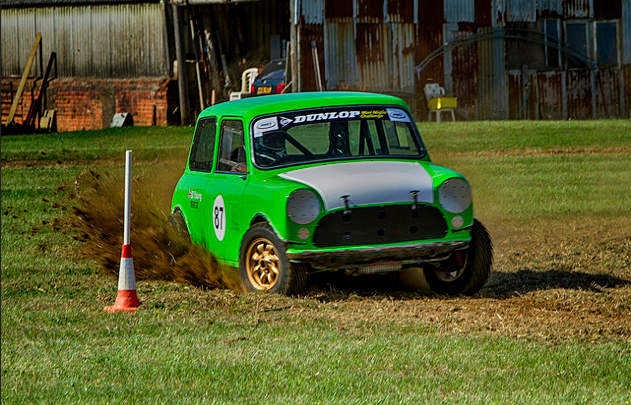 Class 4 is a genuine mix of RWD, FWD and AWD. Brother and sister team of Tom and Kelly Reed were campaigning their modified MX5, Mark Hill had his first off road event in his 205. Dan Morgan as always was using his Impreza to good effect and Steve Wells was sharing his Impreza with new member Will Overton. Will is no novice when it comes to driving off road but this event must have seem very tame to what he is used to. Will has recently come back from the USA, where he competed in the King of the Hammers event and finished an amazing 7th place overall.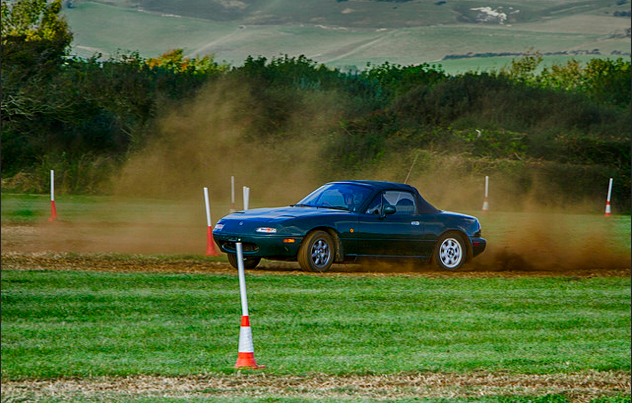 Class 5 is for cars that don't fit into any of the other classes. John Dutch was back with a vengeance in his ex grasstrack classic mini and trading places with Andy Williams and the dominant Chris Wilson in their shared single seater special.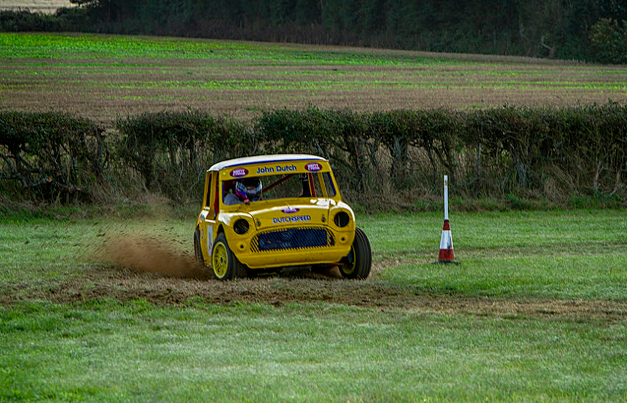 The battle between the ladies culminated in all 3 finishing next to each other in the results table, however, Kelly Reed was presented with the flowers for being the fastest lady of the day.
At the events close only 4 tenths of a second separated the top 4, however, due to striking a cone on his last run Chris Wilson was demoted to 4th place allowing Dan Morgan to stand on the 3rd step of the podium. John Dutch just missed out on the top step by only 7 100ths of a second and was so pleased with his result, he refused to run away from the champagne sprayed by event winner Andy Williams.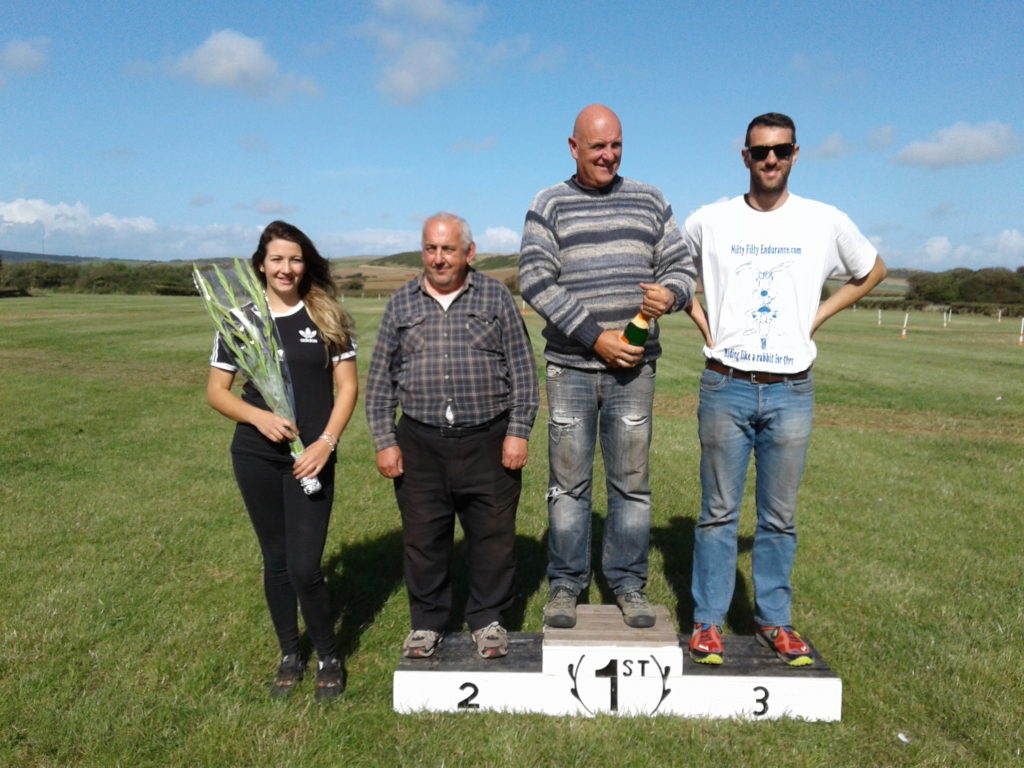 Despite Chris Wilson not getting onto the podium, it was smiles all round as with 4th place Chris now has enough points in the bag to be crowned the USS Champion of 2016 at the next round.
The next and final unsealed surface event will be held at Knighton Sandpit on the 9th of October.
Thank you to Allan Marsh for the fantastic action images