The amazing thing about competing on an unsealed surface is you never know what to expect. Haslett Farm offered a freshly cut stubble field and has only been used by the club twice before, once when it was raining and once in the dry. Despite the weather lady predicting clear blue skies, 26 drivers arrived at the West Wight venue to find a sky full of drizzle.
An unsealed surface forward only autotest is the same as a sealed surface (tarmac event) but on a loose surface. Drivers have to remember a course created by traffic cones and drive around it one at a time without hitting a cone or getting lost. The driver with the fastest time of the day wins.
As with any normal event it takes a few attempts to remember the course and with the damp stubble most drivers took advantage of the lack of traction to drift and learn how to control their cars in a slide.
Despite these conditions Chris Wilson set a blistering first run of 1:00:34. This not only set one of the fastest times of the day but created a path in the field for everyone else to follow in his single seater special.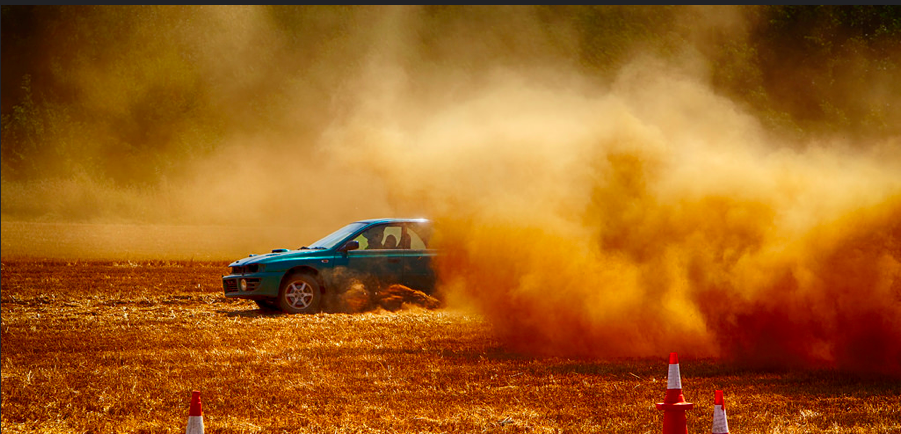 By mid-morning the sun came out and tried the exposed soil creating some spectacular dust clouds. However, with the added grip cars started to fail, Kevin Richardson in his MX-5 rolled a tyre off its rim, Alex Spencer, who made the trip down from London to compete, missed out on his third run due to a clutch hose leaking on his Mx-5 and Collin Kill had a problem with the wheels on his diesel Golf.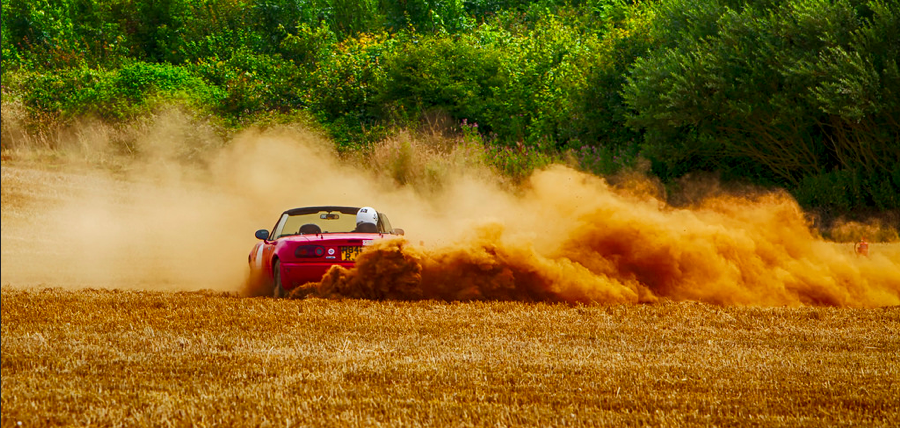 The list of mechanical failures also affected the ladies' battle. Kelly Read was sharing Alex Spencer's MX-5 that had the clutch problem. Sue Mitchel's car broke a cam belt destroying the engine leaving Marion Brett as the sole remaining lady who finished in a very competitive 12th place overall in the Mini she shares with Steve Brett.
Round 4 saw Chris Wilson break the 1-minute barrier with a 0:58:77 and although many other drivers increased their times by the end of the day not even Chris could improve on this time. Only Dan Morgan joined this exclusive sub minute club with a time of 0:59.86 allowing him to claim the second step of the podium and he was joined by Andy Williams in 3rd.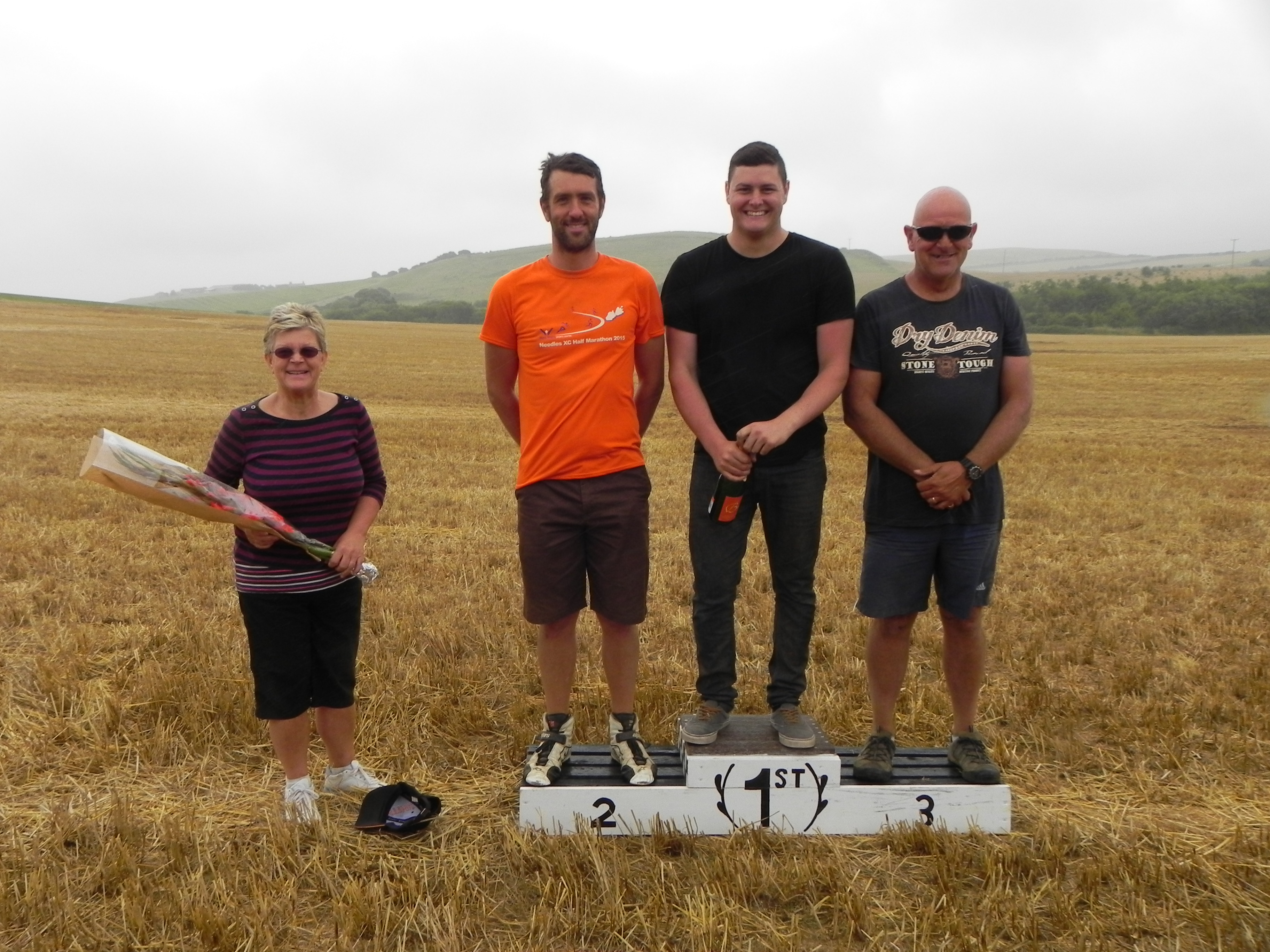 Chris Wilson now leads the unsealed surface championship with 100 points, however, both Will Thomas and Dan Morgan are close behind with 98 points each.
The next Isle of Wight car club event will be back at Haslett Farm on the 21st of August.  please visit the club's website www.iowcc.co.uk or follow them on Facebook and Twitter for news updates.
Thank you to Alan Marsh for the action Images