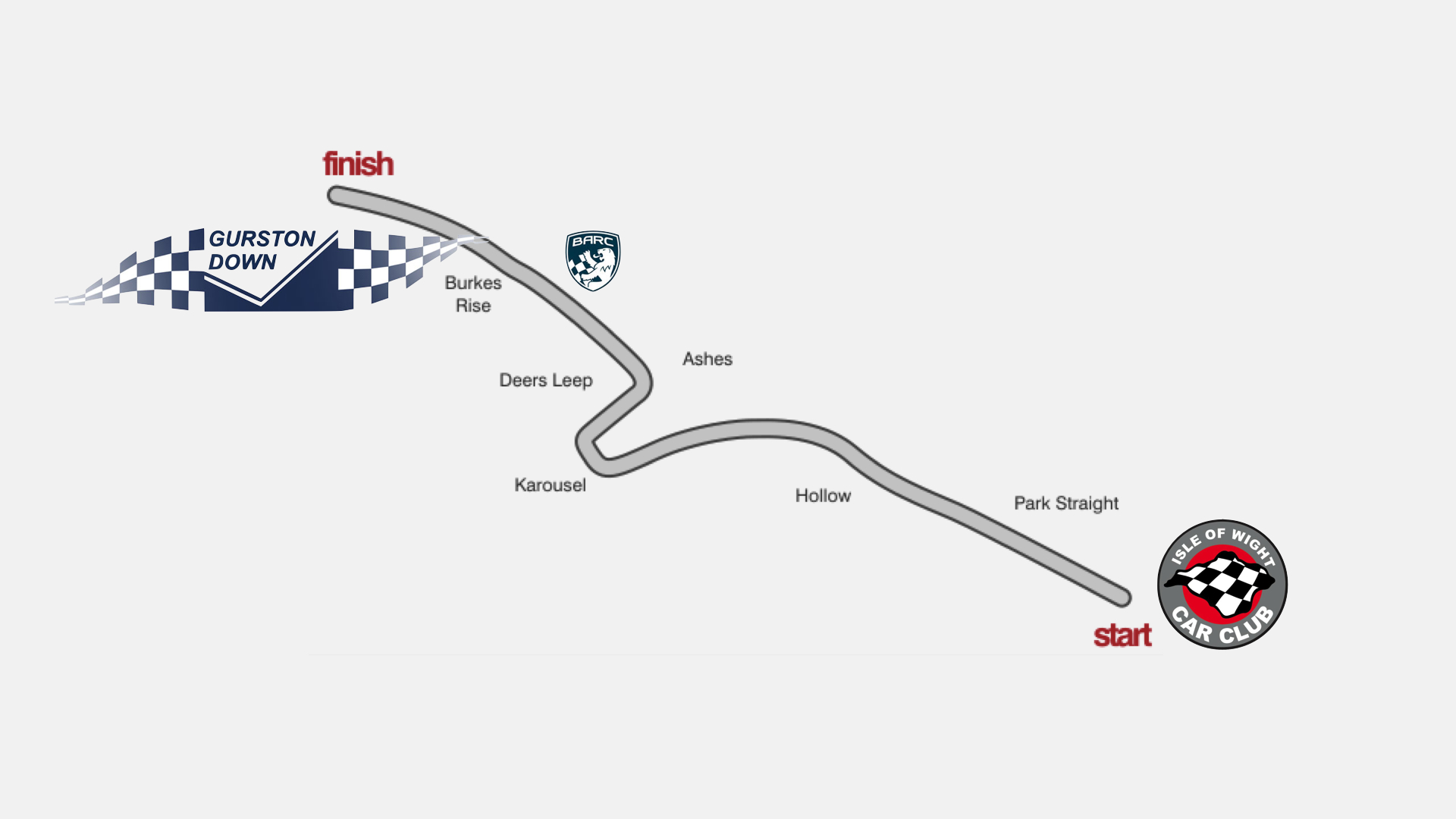 Many members would like to take part on other forms of motor sport but don't know where to start or what is involved so we created the Annual IOWCC have a go at motor sport event.
This year we asked club members what type of event they would like to take part in and most wanted to have a go at a hill climb.
The isle of wight Car Club have managed to get our club invited to Gurston Down for their final event of the year on the 11th of September.
For those that attended our information night you will have an insight into what is required to take part in this event.
but in short you will need an MSA Non-Race National B Competition License, approved helmet, overalls and gloves (although you could share these with another competitor if you are running in different classes) and depending on what car you use your car may need a few safety features.
if you already know you are good to go you can now enter at http://www.gurstondownentries.co.uk/ – It will ask if you are a member of BARC. Just say yes so it will let you enter.
if you are not sure what is involved please contact the club via the club email or leave a message in the Facebook event page and we will do our best to help.