22 drivers entered the Knighton sand pit to compete in round 4 and the second unsealed surface event of the Isle of Wight car club's motorsport calendar.
Knighton sand pit is the perfect sun trap, so with beautiful clear skies the day offered a mix of dusty hard ground, loose gravel and an area of particularly deep soft sand.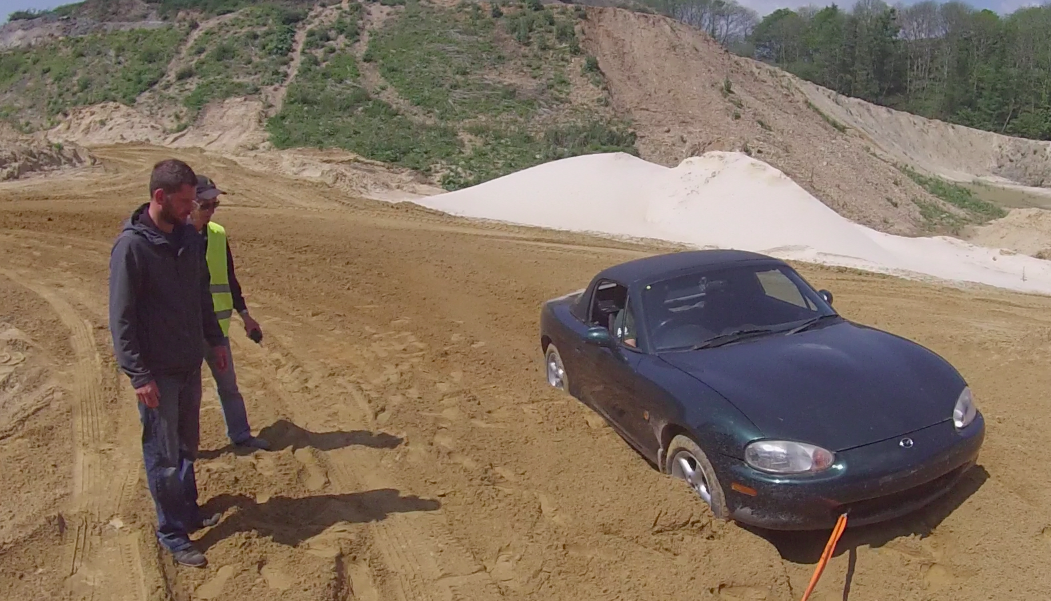 The type of cars used at these events vary from single seater ex autograss specials to highly modified saloon cars to standard production cars, each have their advantages and disadvantages, however, speed is not as important as memorizing the course and some drivers have a better memory than others.
Marion Brett and Sue Mitchell were the two ladies battling for the honour of the fastest lady of the day. Sue suffered a puncture and a broken handbrake cable in her Fiat Punto during the day but despite this still managed to finish one position behind Marion Brett in her classic mini.
James Robbins put in a great performance in his VW Golf to get ahead of Steve Wells in his four wheel drive turbo Subaru Impreza and Ricky Sheppard astounded his peers by driving his standard Rover 45 to 12th place overall.
The Lower family made another the trip from the mainland to compete at the Isle of Wight car club, but this time they brought a different car – a classic mini that they campaign in autotest events. Their driving skills have always impressed island members and their ability to place this small agile mini exactly where they wanted on the circuit has cemented their respect with fellow drivers.
The battle at the top of the table was nip and tuck between the two class 5 specials of Will Thomas and Chris Wilson, so much so that on the 5th run they both had identical times of 1:25:26. The final run of the day could determine who would be standing on the top of the podium. If both drivers could not improve on their times it would be a draw and they would share the champagne.
Run 6 was a ying yang round for many, the hard surfaces were now dust and stone free thanks to the all the cars that had swept them clean during the day but the sand section had become so soft and deep that many cars struggled to improve their times. Dan Young's Turbo powered mini broke a driveshaft in round 5 and the Lower family offered him a drive in their mini and he achieved his fastest time of the day to finish 15th. But all eyes were on the top 2, who would win? Will Thomas lined up and put in a blistering first half but for an unknown reason his motorbike powered special stopped and would not start.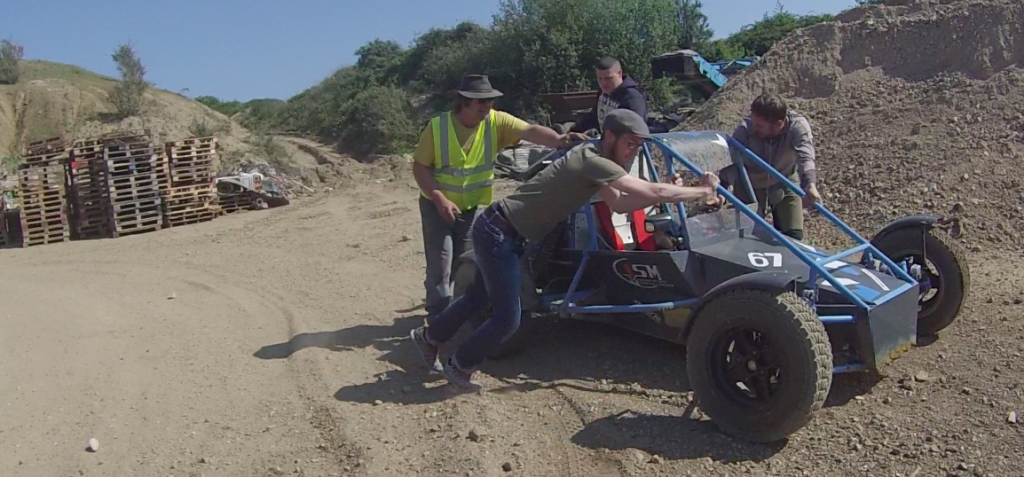 With no more chances to improve his time it was all down to Chris. After winning at this venue at the last unsealed surface event Chris was on form and dominated all by smashing over a second off his best time of the day. He truly is the new King of Knighton.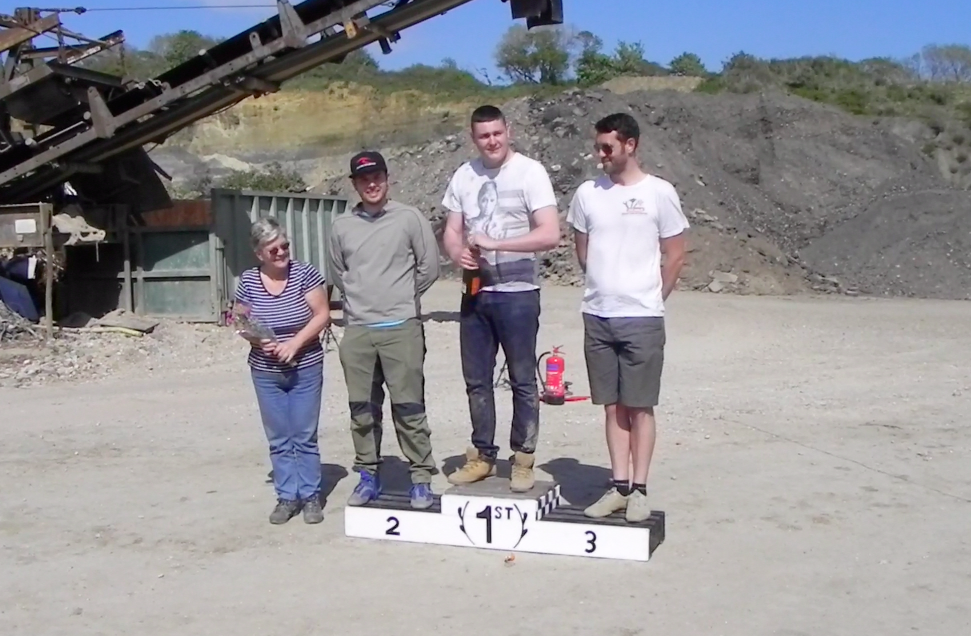 The next event is a sealed surface event at BAE systems on the 5th of June.
A full list of results and more information on how to take part, can be found on the Isle of Wight car club website www.iowcc.co.uk.