The Next IOWCCC event is an UnSealed Surface venue.
11th of August at Knighton Sand pit.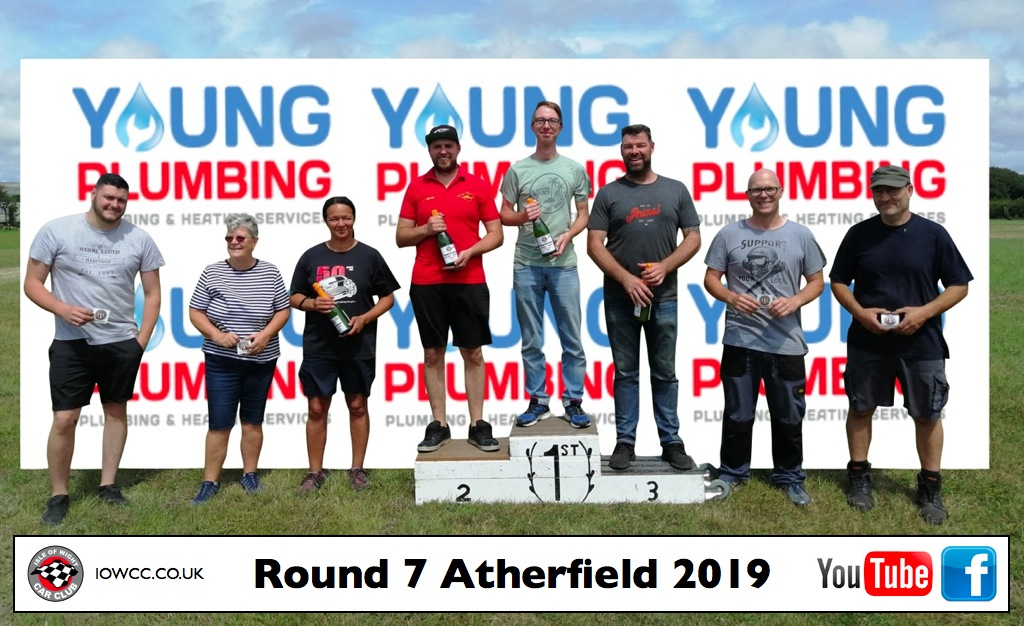 Round 7 of the Isle of Wight Car Club championship was an unsealed surface event held at Atherfield – this venue is always popular with members as the flat open grass field is great fun without the risk of damaging cars.
Despite Saturday being wet, the sky cleared for the Sunday event and competitors had a great day of grass roots motor sport in the sun.
Run one found Steve Brett take the lead in his class 3 classic Mini. His clean driving style and agile car set the pace for all to follow with a time of 1.14:19.
In run 2 Steve shaved almost a second off his previous time, however, Joe Moore was a tenth of a second quicker in his Subaru Impreza.
In run 3 class one cars were battling hard, the standard under 1400cc cars of Steve Glass and co driver Robert Tomlin in their MG ZR and Louise Wren and Shane Parry's Ford fiesta were proving that you don't need a high performance car to have fun on track.
In run 4 Chris Wilson in his single seater class 5 special broke a rear suspension rose joint and had to retire the car. Joe Moore was still leading, but, both Jon and John in their Subaru were only a 10th of a second behind.
In run 5 Kevin Richardson was leading the group of class 2 cars, this time standard cars over 1400cc. Tony Long in his class 2 MX5 was having a close battle with Barry Richardson not far behind.
Run 6 at this event is normally the time to set your best time of the day. John Cooper did just that and this earned him the 3rd step of the podium. Jon Barrett could not improve but still claimed the 2nd. Joe Moore set his slowest time of the day, however, his 5th run was good enough to stand on the top step of the podium.
Fastest lady of the day went to Louise Wren, class 1 winner was Shane Parry, class 2 Kevin Richardson, class 3 Steve Brett, class 4 Joe Moore and class 5 Chris Wilson.
The next event is also an unsealed surface event, this time at Knighton Sandpit on the 11th of August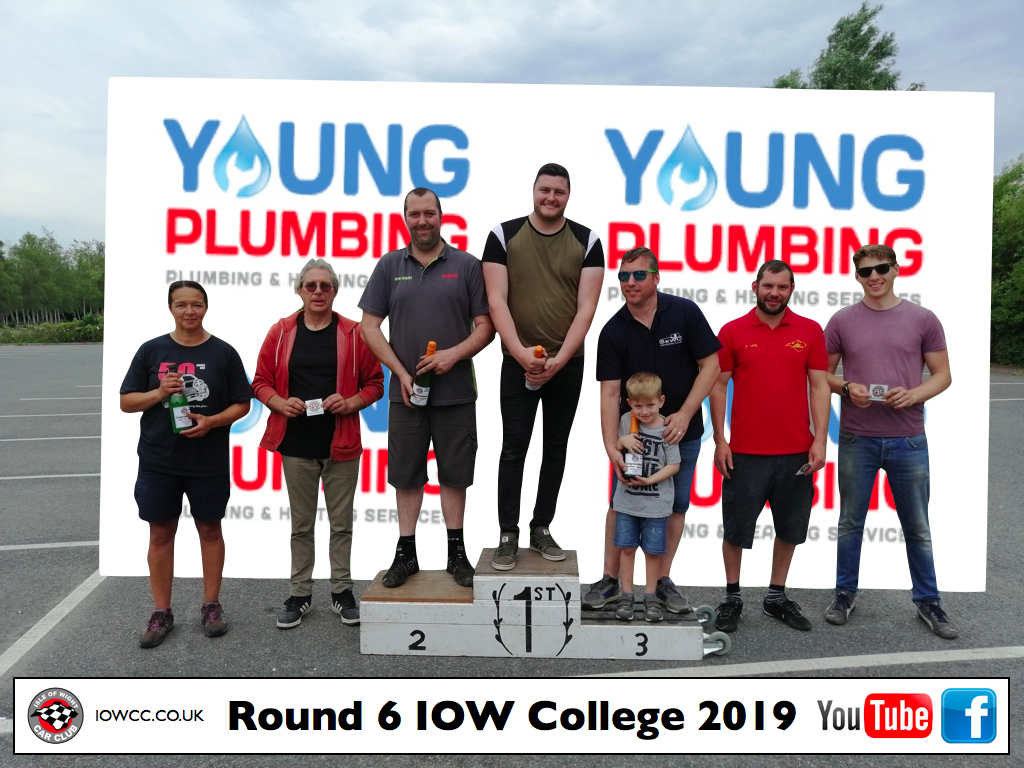 Forward only Autotests are a driving challenge designed to test your car handling skills and ability to remember a simple course created by cones. These events are a fun and a safe environment for anyone who wants to develop their driving skills
29 Drivers competed in round 6 of the Isle of Wight Car Clubs 2019 forward only Autotest championship held at the Isle of Wight College.
Classes one and two are for unmodified cars and is the cheapest and simplest way to enter this sport as your road car is more than suitable. Louise Wren and Steve Glass were battling to be the fastest in class one and Steve just pipped Louise to the class win by only 700ths of a second, however, Louise did not go home empty handed as she was presented with the award for fastest lady of the day.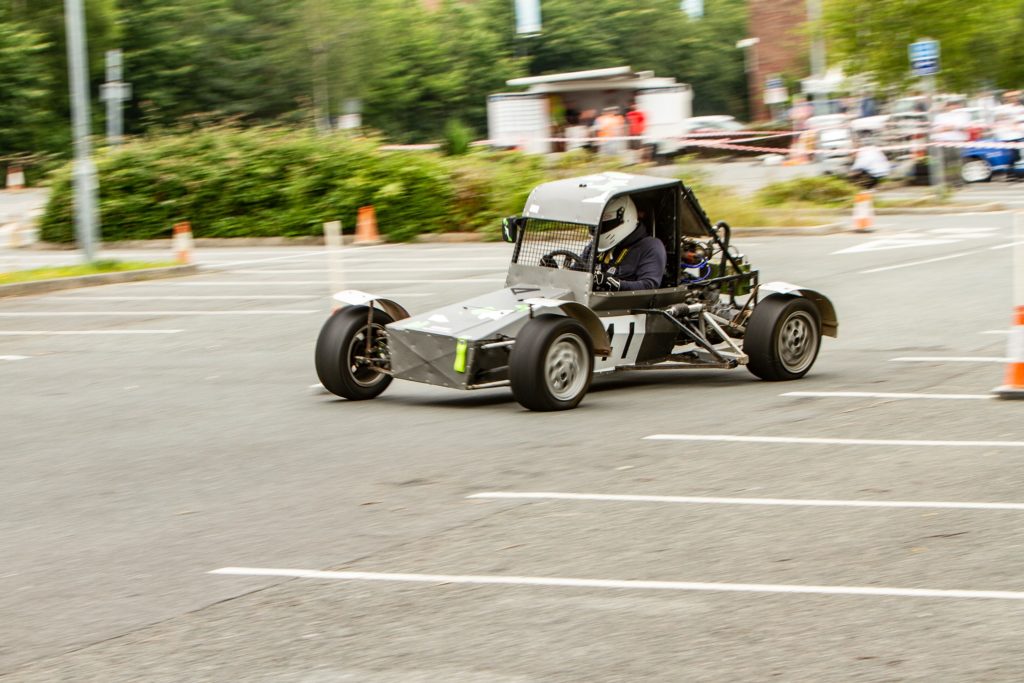 Class 2 was won by Dean Long in his standard MX5 and finished an incredible 5th position overall.
Class 3 was an all modified mini affair with 6 competitors vying for the class win, these little old cars are still proving they have what it takes to be competitive and Adam Greenen showed his father how it was done by taking 4th place overall as well as the class win.
Class 4 was the most entertaining class with Zack and Barney Lower sliding there BMW around the track with pin point precision but the class win went to Toby Alan in a borrowed Lotus.
The winners podium were all class 5 drivers and finished with only 9 tenths of a second between them. Steve Wells finished 3rd, Ryan Munt 2nd and Chris Wilson was crowned event winner.
The podium champagne was provided by podium sponsor Young Plumbing.